Certifiable
Stratics Veteran
Stratics Legend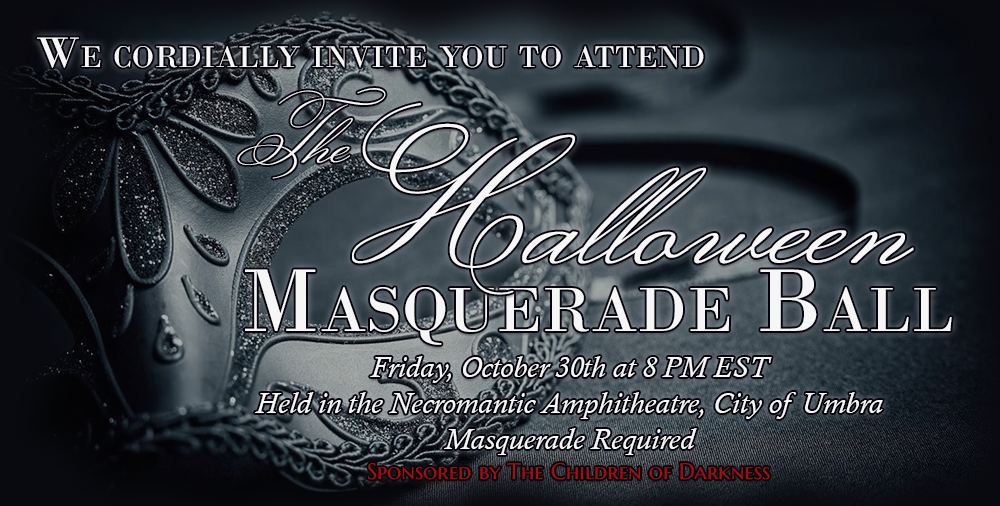 The Romanus family would like to cordially invite all the citizens of the Kingdom, and neighboring territories, to join us as we celebrate the day of All Hallows' Eve in our great city. As usual, the family will host a grand Masquerade Ball for all participants with many prizes and giveaways for all to enjoy. Masquerades will be required.
Prizes & Giveaways Include:
- A mummified corpse.
- A hanging skeleton deed.
- An evil idol.
- A 2-piece Anhk.
- A single costume mask of your choice.
- An ancestral gravestone.
- A 2-piece grave.
- A bloody pentagram deed (large).
- A willow tree deed.
- 500,000 gold for BEST COUPLE COSTUME
- 100,000 for MOST CREATIVE COSTUME (cannot use the costume mask)
Last edited: