Babbling Loonie
Alumni
Stratics Veteran
Stratics Legend
Worlds of Ultima: Baja - Drow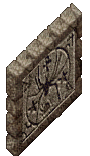 Interaction on Baja tends to center around human characters.
Most shards tend to dismiss Ultima lore in lieu of importing fiction from Dungeons and Dragons or Lord of the Rings. I have a problem with that.
How much interest is there in creating unique fiction for Dark Elves, based on Ultima lore?