If you haven't been to Paris yet, then you really should check it out. Its a couple of sims put together to lovingly recreate the city of Paris, complete with information signs you can click on that explain the history of some of the historical landmarks.
Check out the museum, sit back and watch the world go by at one of the street cafes, do a little ice skating on a cute little ice rink or you can stroll up the Champs-Élysées and of course as you'd expect in Paris you can shop. There is no flying anywhere, so you have to take the time to walk around, I loved the cobbled streets.
The Eifel Tower is amazingly recreated, textures are fabulous and the best part is that you can take a lift to the top, pick up a free chute and paraglide to the ground. I did it over and over, managed to crash land several times as I tried to take pics half way down !!
Another historical landmark is the Arc De Triomphe, complete with the tomb of the unknown soldier underneath. As with the real one, you can walk up to the top (with this one, you tp halfway). Inside there are pictures of the real Arc in the early 1900s.
It was much easier climbing to the top in the virtual Arc - the real one is many 1000s of steps, in a tiny enclosed passageway and is definitely not the faint hearted. The views when you get to the top are well worth it.
The whole place was put together by a french designer and it really shows, it spectacular and well worth a visit. The sad part is that due to tier increases, it is scheduled to be disbanded on 15th November, such an incredible shame, I really hope that someone steps in and saves it.
You can just about see me here on the first stage - look for the blonde hair !
The texture of the tower is very well down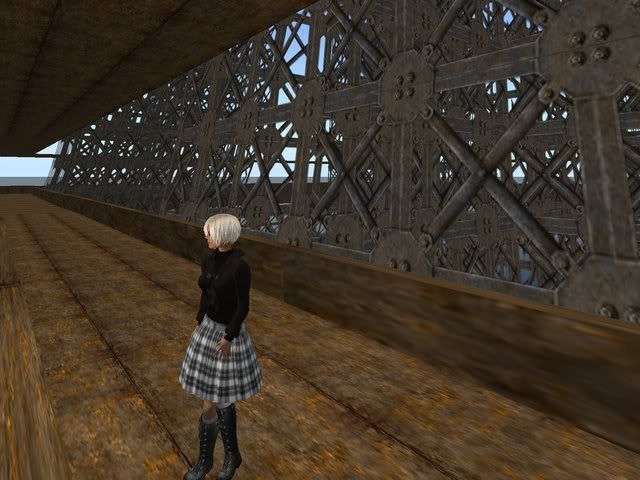 The gardens replicate the real ones all around the tower bases
Way, way up in the clouds you reach the top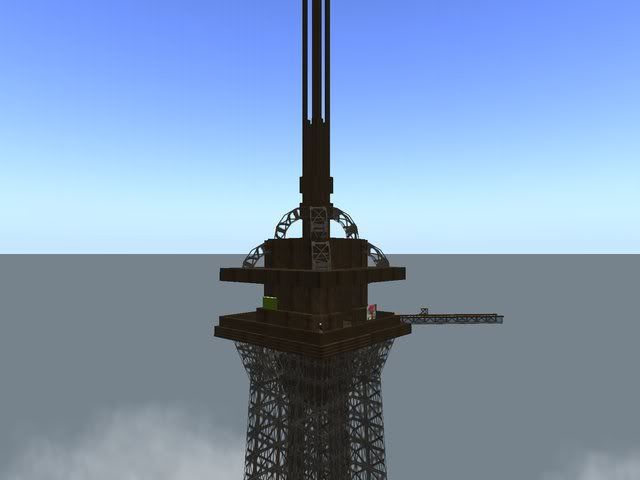 And then you walk off the edge *gulp*
I crash landed the second time - oops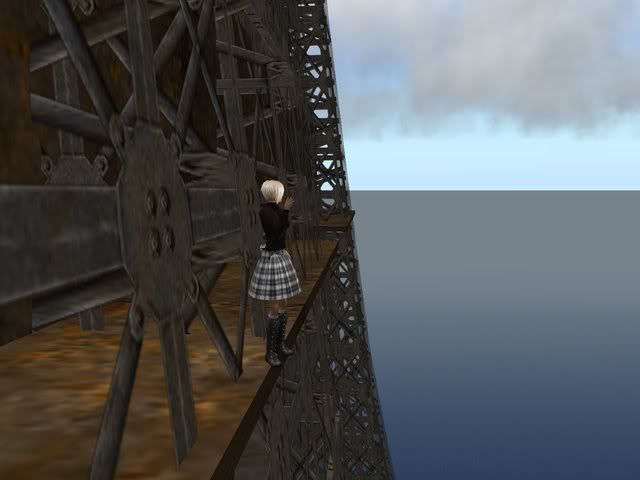 Hmmm, I don't want to jump off ...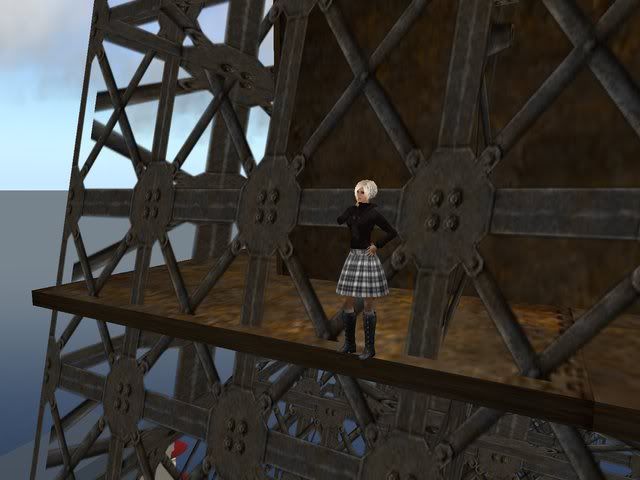 And the third time !
Finally ......
As you can see, it might be advisable to not wear a skirt !