Journeyman
Stratics Veteran
Stratics Legend
As the title says! Can someone tell me the best build to solo level six and seven t-maps? I've read through the cu builds, and frankly there are SO many different ones to choose from I found my head spinning! I know everyone has favorites, but is there one that seems to work best for a solo treasure hunter?
I'd like to use my new white Cu. I know the stats are fairly low, but she's cute and she really wants to learn!
Here are her stats: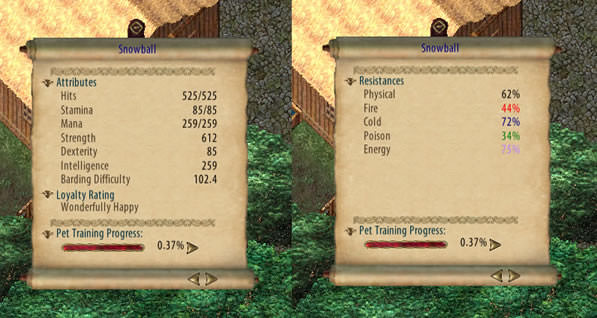 As you can see, I've barely begun to train her. I took a UO break during the winter, but I'm wanting to start back up with training some of my pets now.
Thanks!