I am a bit paranoid about training this guy. He's very old. I can't recall exactly when I tamed him, but after not playing for 15 years I've likely had him for 18+. He was the only WW I kept from back then.
I trained him up on the TC, but I have to say I'm underwhelmed with his performance. I've done this same build on a fire steed on my prod shard, and with a PP mare on TC, and have been quite pleased with the results, but I guess I expected the WW to outperform them. In general he seems to be on par with most of my other pets @ 5 slots (rune beetle, fire steed, mare, dragon, GD). Perhaps it's my expectations, there seems to be a lot of hype around these guys being overcapped for their control slots, but maybe it's just not as significant as the hype would lead on.
This is the training I did on TC:
Starting stats: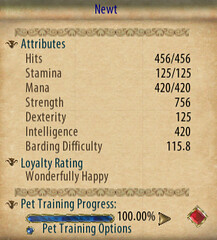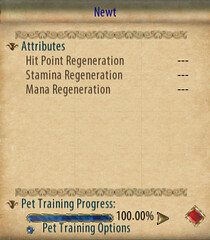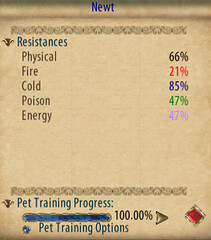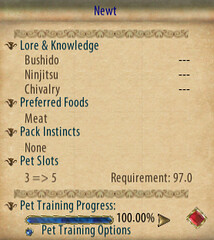 3=>4 training plan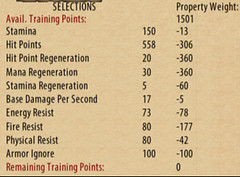 4=>5 training plan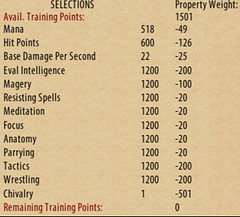 Final stats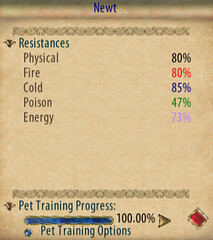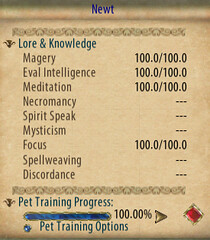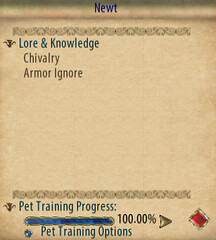 Any advice is appreciated! I'm not going to train him off TC until I feel good about it.