UOEC Modder
Stratics Veteran
Stratics Legend
I find the current healthbars system quite annoying, especially the mobiles on screen list with lots of healthbars.
All those healthbars may be useful but they certainly distract the player from the game area (especially when you want to find a specific one). Single healthbars are surely useful for pets and when you need to pre-cast and move around of course
So here is my new idea: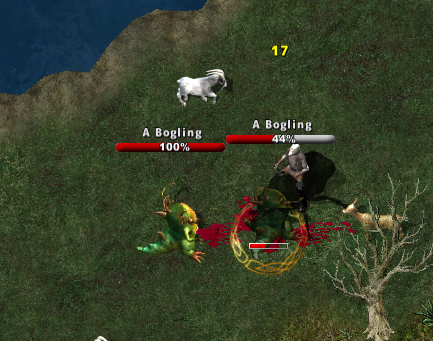 the bars will use the same filtering system of the mobiles on screen list, but they are over the mobiles head instead, and if you grab the healthbar of a single creature the bar overhead disappear obviously
I'm still undecided about the bars colors if to keep them red or to use the notoriety color instead, for poison and mortal strike I could use a little symbol on the left/right to indicate the effect instead of coloring the entire bar too...
Also note that this new healthbars have much better performance than the other ones
So what do you think? yes, no, maybe?
EDIT: 1 more thing! I forgot to mention that the clickable area of the bar/name will be this one: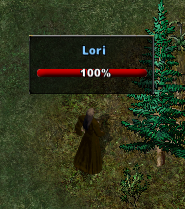 so it will be easy to click even the faster mobile
Last edited: