W a k e... T h e... D e a d...
Kijustsu Anei Village Graveyard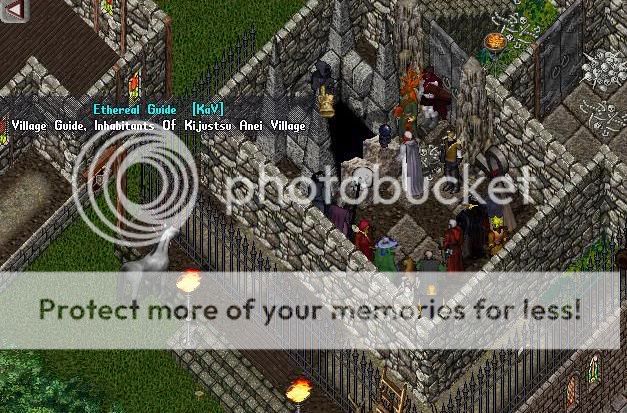 Where and What to do
Gather at the graveyard and bring Bells, Fireworks, Harps, Lutes anything
that makes TONS of noise. Psychotically play them over and over and walk
around the Graveyard until we wake up a spirit.
Should a spirit awake it could be a Paladin, Thief, Pirate, Fisherman, Drow,
Dread Lord or Lady, Crazy serial Killer etc. They will tell you a short story
about themselves or how they died.
After they finish you can ask them questions.
After all of that you have a chance to revive the spirit.
Reviving a Spirit
50% of the people at the event must vote in favor of reviving the spirit.
35% chance to revive them.
After the Resurrection
Depending on what Spirit they have revived they may affect
certain story lines or other happenings in the Village. Sometime
their actions may carry over into other places and communities.
The spirit resurrected will be able to be killed if seen in public by
anyone able to kill them after ten hours of the event. This would
be done by anyone who does not like what this newly resurrected
spirit is doing in the community.​