This thread will serve as a for-sale list of the EM items I have obtained throughout Season 14. Items are located on the shard that is notated on an item-by-item basis. I can accept payment for any item on Atlantic, Sonoma, or Lake Superior.
If you are interested in anything here, feel free to ICQ me at 699688496 or PM me here on Stratics.
I am open to negotiation on item prices, in order to sell things at fair prices for the current rates.
The format for all items will be the following:
[Item name] (Shard, quantity, date) (lock down effect) (shard item is on)
-Dolphin's Essence Of Goodness (1 of 15, 8/28) (makes a dolphin noise when clicked) (located on Atlantic)
375m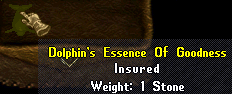 -Angry Essence Spirit of Dawn, A Once Loved But Now Forgotten Queen (1 of ?, 8/28) (located on Atlantic)
100m

-Bone Legs bearing The Insignia Of Traccor The Dark One (Lake Austin, 1 of 15, 8/27) (part of a set) (located on Atlantic)
open to offers

-An Oil Puddle (Sonoma, 1 of 15, 8/24) (makes a bubbling sound) (located on Sonoma)
175m


-Banner Of The Kingdom Of Pike (Catskills, 1 of 15, 8/22) (located on Atlantic)
250m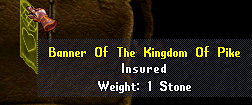 -Ghostly Dolphin Guide (Great Lakes, 1 of 20, 7/30) (functions as a sextant) (located on Atlantic)
250m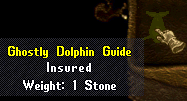 -A Piece of Rock Used To Build The Museum Of Mystery (Lake Superior, 1 of 15, 7/29) (located on Atlantic)
125m


-An Antique Gypsy Flute Made From Rare Silverleaf, Hand-Carved With Intricate And Unusual Detail (Legends, 1 of 15, 7/28) (located on Atlantic)
100m


-Royal Bell (Hokuto, 1 of 20, 7/24) (does something when locked down) (located on Hokuto)
175m


-The Wave Of The Nightmarish Dreams (Oceania, 1 of 20, 7/19) (located on Atlantic)
500m



-A Miniature Figurine Carved From Dragon Bone To Resemble Petronius The Dragonlord (Pacific, 1 of 15, 7/14) (does something when locked down) (located on
Atlantic
)
200m


-Ornament For The Star Festival 2016 (Wakoku, 1 of ?, 7/10) (sparkles when clicked) (located on Wakoku)
75m



-Mystical Wings Of The Erinyes (Chesapeake, 1 of 20, 7/6) (does a scream noise when locked down) (located on Atlantic)
75m

-The Infinity Bone, Relic Of The Dog God Stolen By Dom The Cat On A Transdimensional Quest (Legends, 1 of 15, 6/30) (does something when locked down) (located on Legends)
100m

-Void Clockwork Power Core (Arirang, 1 of 10, 6/25) (reforging sound when locked down) (located on Atlantic)
125m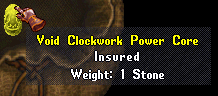 -Crate Of Goods Marked With The Zento Seal (Sonoma, 1 of 15, 6/22)(functions as a usable crate)(located on Sonoma)
150m
-"I Survived Osiredons Revenge" (Origin, 1 of 10, 5/29) (blood spurt and noise when walked over) (located on Origin)
175m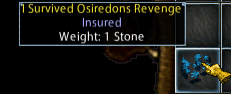 -A Golden Death Mask Of Hanzo The Spymaster (Arirang, 1 of 12, 5/28)(located on Atlantic)
300m

-Necronomicon Manuscript Used By Maverick The Conjurer To Imprison Lost Souls (Pacific, 1 of 75, 5/26) (wearable usable/spellbook) (located on Atlantic)
100m


-
Her Green Light (Wakoku, 1 of 15, 5/21) (functions as a lamp post light source in house) (located on Atlantic)
500m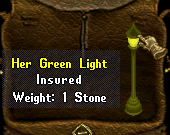 -Burnt Beef From EM Willows 2nd Year Anniversary Party (Sonoma, 1 of ~100, 5/18) (does something when locked down) (located on Atlantic)
30m

-A Sealed Relic Of Unthar (Great Lakes, 1 of 20, 5/17) (does something when locked down) (located on Atlantic)
100m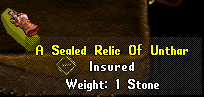 -Shackles From King Blackthorn's Dungeon (Europa, 1 of ~50, 5/8) (does something when locked down) (located on Atlantic)
100m


- Also have two of each of the Boy's Day 2016 drops on the following shards:
Yamato, Sakura, Hokuto (colors are pink and orange for the swords)



Last edited: