Alright ya'll, as you know, I'm always out to dig up the dirt. Well late last night, myself and my sidekick Juan got to the bottom of these "ghetto gags" you sometimes buy that never work. We were walking on a crowded street in Donald's Dock, when we heard a loud commotion coming from a back door of the one of the stores. Juan forced himself into the locked door, that read "NO MEOW WOOF". Obviously they did not speak native language, we didn't know what Meow Woof was. We consulted our guide to find out that it means "No Entrance in foreign toon speak". This is what we saw.
This image may not be suitable for younger viewers.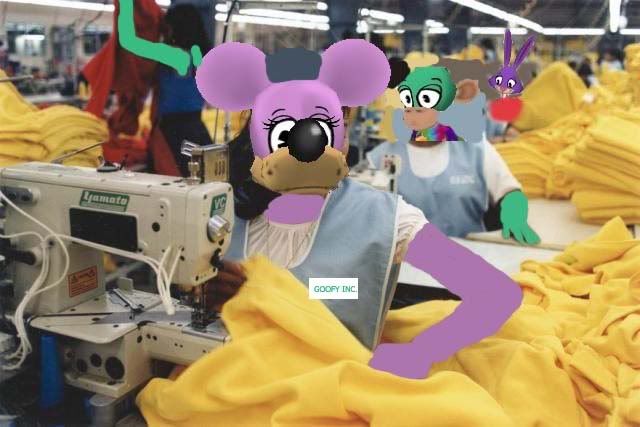 Yes I was shocked too! You saw it here first everyone, Goofy is running a sweatshop, in Donald's Dock! Use caution when buying from the gag stores there.