Lore Keeper, Wiki Maker, & Doer of Crazy Things
Professional
Stratics Veteran
Wiki Moderator
UNLEASHED
Campaign Supporter
Wiki Editor
I've finished writing the item editor.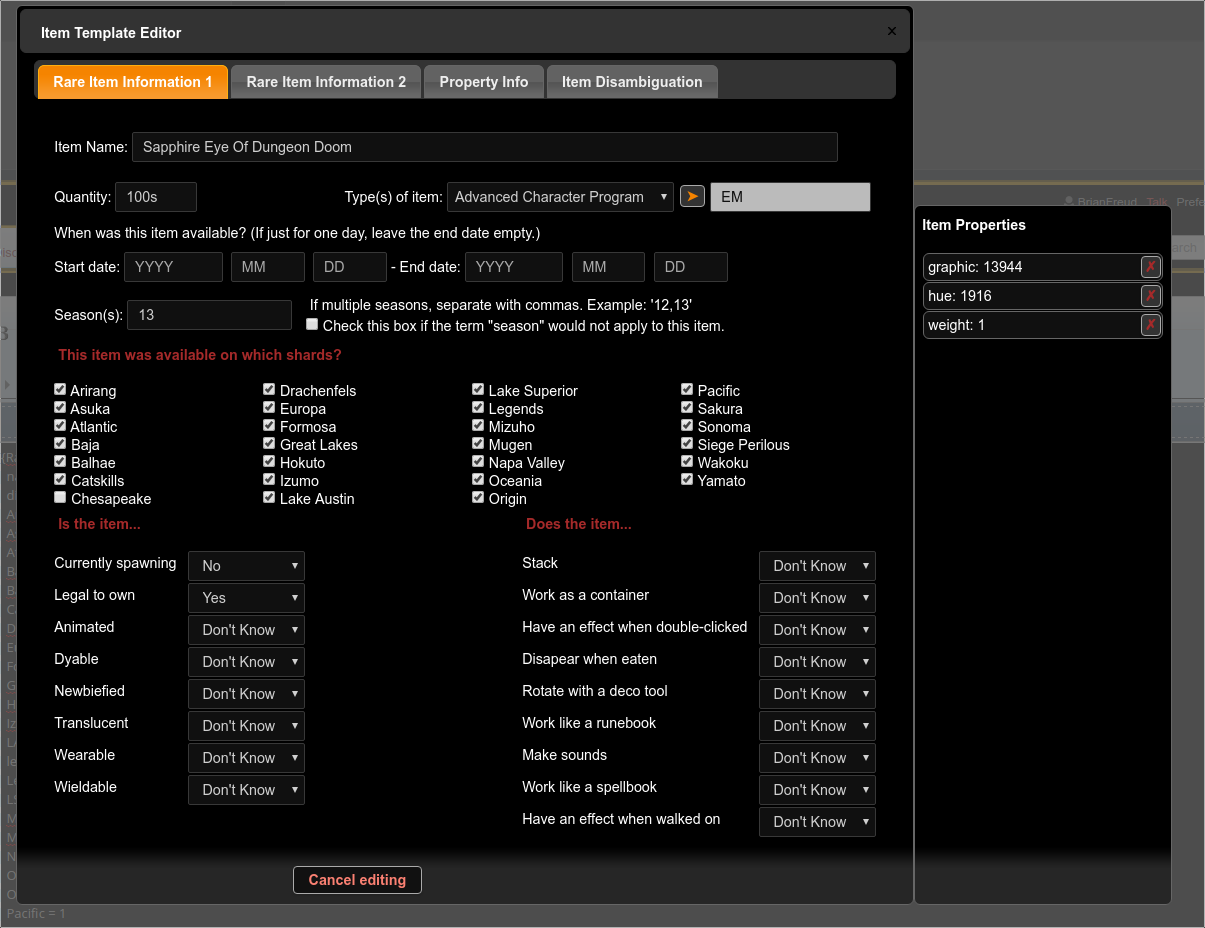 Now it's time for testing.
You can access the editor on any edit page, for new items and existing items.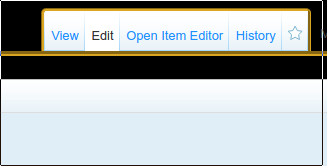 Click on that "Open Item Editor" link to start the item editor.
If you run into any bugs or other issues, or if you notice any missing item properties, let me know. For bugs and such, if you can also let me know how you got the bug - what browser you're using, what OS you're running, what you were doing when the bug happened, that kind of thing - it'll be quite helpful in tracking the problem down.
Thanks,
Brian