Lore Keeper
Stratics Veteran
Stratics Legend
The Garden of Lost Souls is located in Makato-Jima, Tokuno (30 9N 34 39W). If you have lost a soul stone or soul stone fragment, it might be there!
All unnamed stones with no skill on it are scattered throughout the Garden. The security is set to anyone. If the stone belongs to you and you try to use it you will get the message telling you that you must be in a safe place to use it. If it doesn't belong to you, you will get a message saying it is account bound and does not belong to you.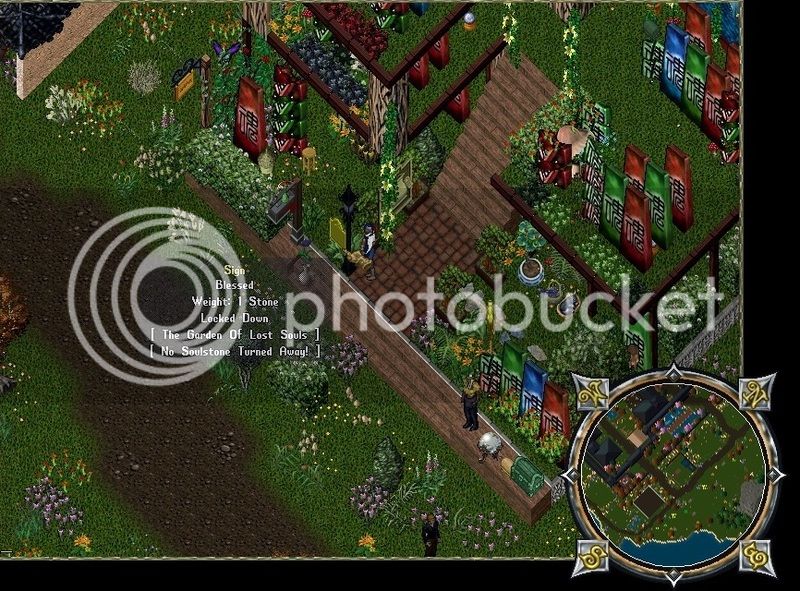 The second floor contains boxes with named soul stones and fragments. The boxes are locked down and the security is set to anyone.
The third floor contains boxes with unnamed soul stones and fragments that have a skill on them. These boxes are also locked down and set to anyone.
If you locate a stone or stones that belongs to you, leave a message on the bulletin board or a private message here. In order to claim a stone, please be prepared to prove it is yours by retrieving or placing a skill on it.
If you have stones to donate, please leave them in the mailbox. Many thanks to all the contributors who have dropped off lost soul stones. Hopefully, at least some can be returned to their owners.