​
Greetings Celadorians,

The Fall 2020 Arena Season is nearly upon us! Beginning on Friday, October 16th, players will once again be able to compete for the highest leaderboard rankings and prizes for 1v1s, 2v2s, and 3v3s. This season, we've made some notable improvements to Arenas, including new rewards, a new leaderboard UI, PvP tweaks, and adjustments to the matchmaking system. For a breakdown of winners for the Summer 2020 Arena Season,

check out this news post

.
​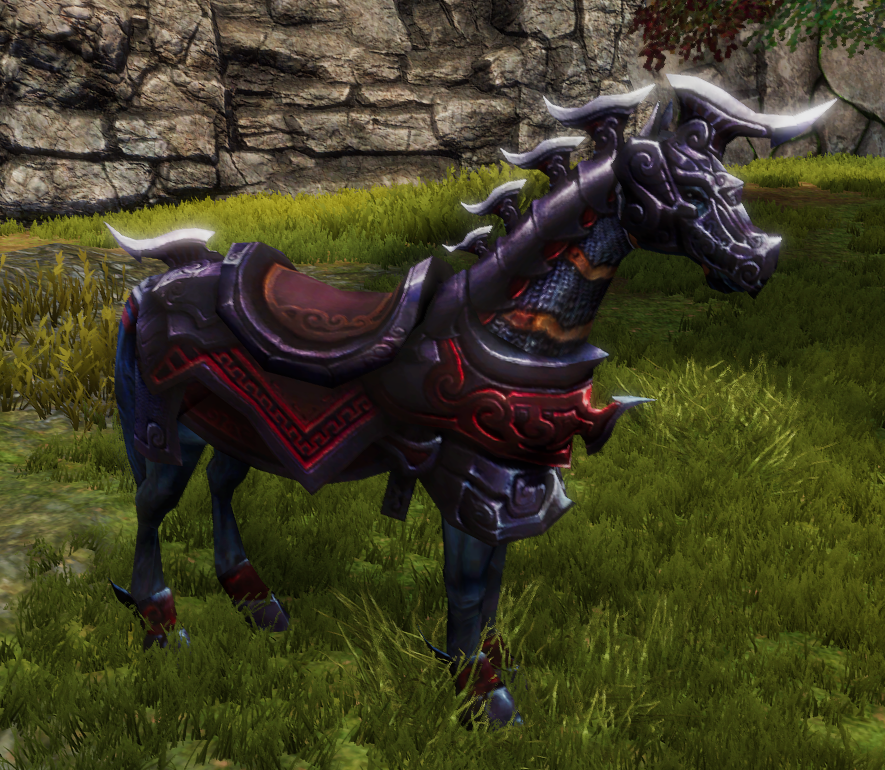 Players who earn the 1st place spot in any of the ranked brackets will earn a new Obsidian War Mount.
​
Players who earn a top 10 position in any of the ranked brackets will earn a new Champions Statuette.
​
At the conclusion of each new Arena season, players will be able to visit the Arena Master to see their rankings. This new UI will feature your complete match history from the previous season, including your personal ranked and unranked matches and ELO ranking for other players in each bracket.
​
Other Updates to Arenas​
​
With the launch of our Fall 2020 Arena Season, we're implementing additional changes.

We've made some improvements to the matchmaking system in order to more accurately match participants with opponents that are close to their ELO ranking. This will allow players to compete with opponents of similar skill sets and enable players to climb the rankings while facing some challenging competition.
We have implemented several PvP enhancements, and we're excited to see how these changes affect the dynamics of Arena battles. You can read about these changes

here

.
A hard stance on Win Trading. We understand how competitive our players can get, and enjoy offering Arenas as a structured offering to show off your PvP skills. To keep the Arena system fair and balanced for all, we have implemented systems that will alert our GM team of any "win trading" that occurs during ranked Arena matches.

Read more here

.
​
Season 6: Toil and Trouble​
​
Season 6: Toil and Trouble has also arrived in Legends of Aria! This season takes place in the West Valusia region of Southern Rim and features haunted cauldrons that players must investigate. In addition, we're excited to announce that this season will run for 60 days.

With the arrival of autumn New Celador is seeing the emergence of a secretive coven of witches toiling away in West Valusia. Should adventures stumble upon any unattended cauldrons they are encouraged to investigate them. However, be wary for their owners do not take lightly to meddlers and are sure to be quite hostile to anyone snooping around. ​
This Season's reward will feature two skeletal horse mounts, each featuring a distinctive smoky glow to their eyes and hooves. Enjoy the spirit of the season by riding down your foes atop a truly horrifying steed.

For the PVE reward, players can earn the Ivory Skeletal Steed. ​
For the PVP reward, players can earn the Ebony Skeletal Steed.



This Season's Chaos Zone will be located in The Brooks.​
​
Seasons deliver fresh monthly content and rewards that can be accessed by opening the sundial icon on the menu bar. By completing PVE and PVP challenges, you can earn up to three tiers of PVE and PVP rewards with each new monthly Season.

Overall, Seasons are designed to reward players for participating in all aspects of the game regardless of their chosen play style. It also allows our team to test new game mechanics and provide consistent content to our players. We're excited to continue sharing these new experiences every month, and hope you enjoy Season 5! ​
Discover a world forged by players, where your choices write the story. What role will you play?

Key Features:​
A Living, Breathing MMORPG: Explore a true open world without limitation. Build, explore and adventure with thousands of players in a living breathing world defined by you.
Skill-Based World: Legends of Aria returns to a true skill based system. Build your character your way, be you a crafter, adventurer, merchant or humble fisherman. Hone your skills through use and play your way with a choice of over 32 unique skills.
Return to a True Sandbox: Legends of Aria is inspired by the original sandbox MMORPGs. Experience a world that does not hold your hand. A world that is driven by you and shaped by our community. A world of dangers, where friendships, enemies made and your actions written into legend
​
Copyright © 2019 Citadel Studios, All rights reserved.

​
Continue reading...