Babbling Loonie
Alumni
Stratics Veteran
Stratics Legend
UNLEASHED
The last day to vote for NAME THAT TOWN nominees is Friday June 7th (7pm PT, 9pm CT, 10pm ET)!
All players from all shards are invited to help NAME THAT TOWN on Sonoma by casting a vote for their favorite name. Just make a character on Sonoma and head to Umbra then go over the west bridge and continue until you arrive at the old ORC FORT ... or use one of the 3 teleporters located on the step area at the Sonoma Community Library in Luna (east corner - southwest building). 25 Million in UO gold will be awarded to the winning entry.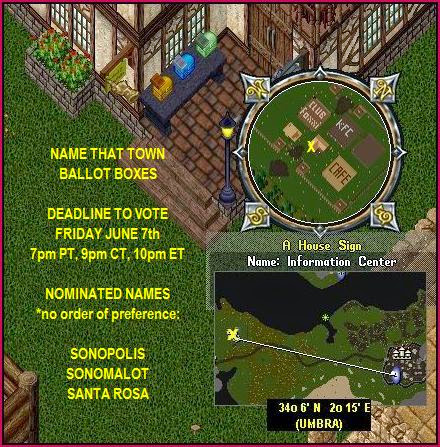 Thank you for your support!