UO Event Moderator
UO Event Moderator
Stratics Veteran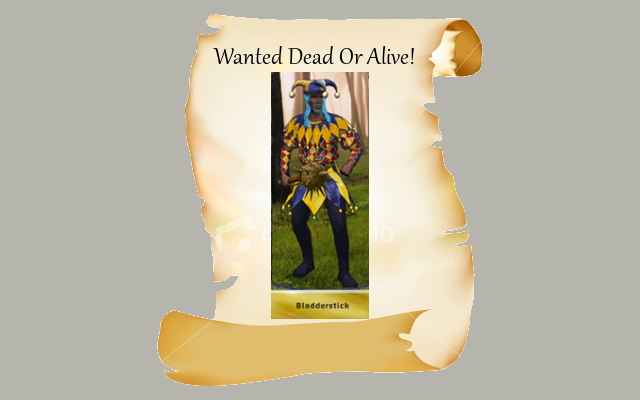 Citizens of Britannia, on behalf of the King and in accordance with the laws laid down by such, I Skaros The Spymaster declare that until Bladderstick the so-called Jester is surrendered to us, the city of Nujel'm shall be occupied by our forces, and all outside contact with the Sultan of Nujelm's Palace shall be curtailed.
The crimes Bladderstick is charged with are as follows:
* Attacking and killing the subjects of King Blackthorn
* Wanton destruction of property
* Misappropriation of the possessions of people's friendly to the King, namely Snox the Goblin's naval vessel, amongst others
* Misappropriation of food resources leaving his people starving
* Clear preparations for further attacks upon the free people's of the realm
* Being criminally unfunny
The King does not wish to see popular local Government replaced, but where it protects the lawless it must be challenged. Thus under the King's seal, I Skaros do declare the following:
I shall reward with an Investigation point every Report of patrolling Nujel'm, until Bladderstick is apprehended or the Sultan agrees to discuss his surrender.

Be aware recent events revealed not only starving citizens, sinister Executioners working on behalf of this rotten individual, but also roaming gangs of Bladderstick Partisans. Thus until further notice, be aware that Nujel'm could be a randomly dangerous place.