Grand Inquisitor
Alumni
Stratics Veteran
Stratics Legend
RIFT in China: 'Biggest game deal ever' for a Western MMO
by
Jef Reahard

on Feb 9th 2012 11:00AM
Fantasy
,
Business models
,
MMO industry
,
News items
,
RIFT
44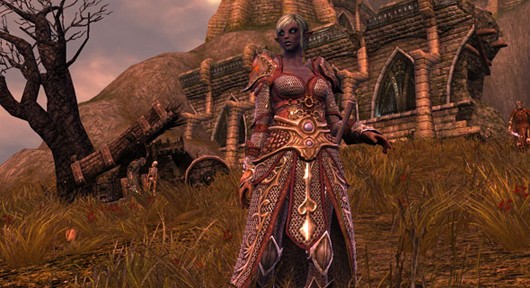 ​
How big is
RIFT
? Big enough to attract one of China's heavyweight MMO houses, apparently.
Trion
has announced a partnership with publishing giant
Shanda
that will bring
RIFT
to the Chinese gaming market, and CEO
Lars Buttler
tells
Gamasutra
that expanding the game's global reach is only the beginning.
"We do a lot right, but we think there's so much to learn from Asia, and a company like Shanda that has been in the market so long, and has innovated in so many ways, is a great partner to work with and learn from," Buttler says.
Trion is flexing its muscles -- and broadening its horizons -- on the strength of a
banner year
that included a hefty influx of investment capital as well as
RIFT's
$100 million revenue windfall. Trion is also developing an MMORTS called
End of Nations
and an MMO shooter called
Defiance
. Additionally, the firm is fleshing out its Red Door program, which will outsource its development platform and distribution channels to third-parties.