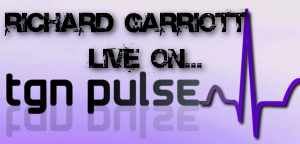 During an upcoming August 26, 10 AM PST (1 PM EST) LIVE broadcast on our sister community, TGN, Lord British will be answering questions from readers like you about...well...anything at all!
According to
TGN Pulse
Host Daniel:
"Richard was very adamant that he was willing to answer ANY question at all...all kinds of questions, whether about Portalarium or Ultima, or even his favorite flavor of taffy! We'll gather all of the questions and pick some of the best ones to feature on the live interview! Hopefully we'll get some great questions!"
We're holding you to it, LB!
If you have a question you'd like to ask Lord British, here's your chance!
Just reply to this thread and maybe you'll hear back from the king himself during this LIVE special event airing Sunday, August 26, 2012 at 10 AM PST (1 PM EST) on TGN!
BROADCAST LINK:
TGN Family • Welcome Home! - YouTube
Last edited: