Reaching mid-way for the season, maybe starting to see a gap open up for the league leaders?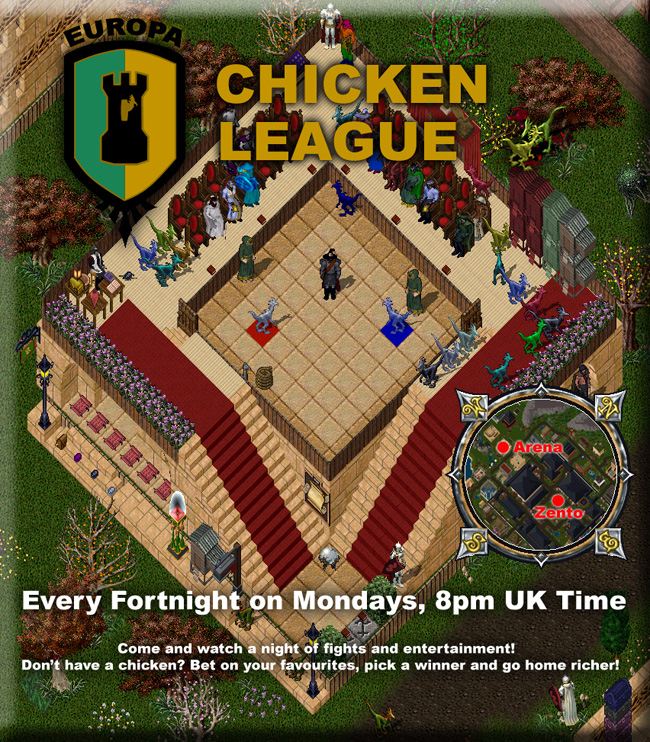 Current league placings :
5 Points : Richard
4 Points : Gladiator, Valoria's Own Liza, Featherstorm, Roger
3 Points :
2 Points : Goldie Locks, Sneaky, Attilla the Hen, Frosty
1 Point : Sanguine, Pinkie, Wind, , Ruby, Shadow, Santa, Glow, Greenhorn, Dorado, Crystal, Dryad
Many new birds, and new trainers, last week we held 10 fights in the evening! We usually aim to have an hour long 'meeting' but now, we are probably running about 90 minutes simply to fit in all the eager fighters....
Matches begin, as ever, at 8 PM UK time, at the O*T Arena, Zento - all welcome to come along, watch, bet and chat!