And we reach the final match of the seventh season for ECL!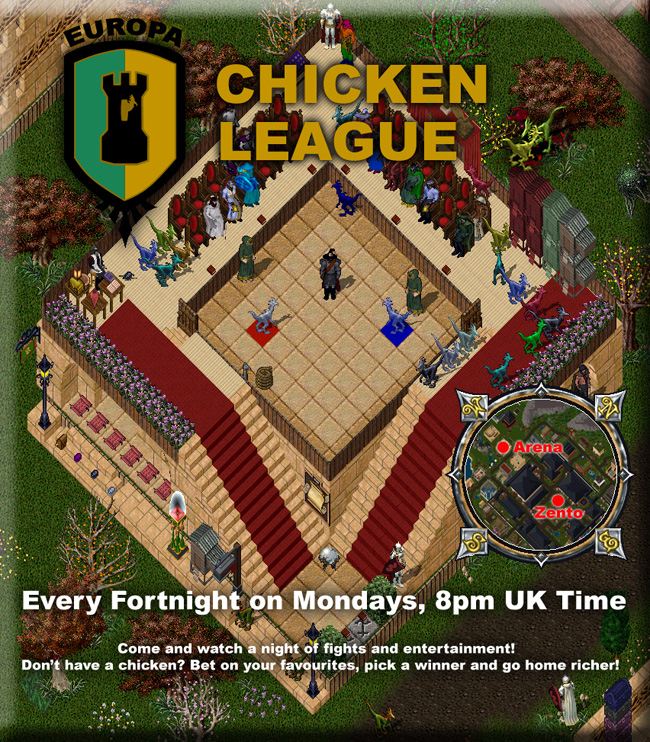 So close at the top, whilst Richard is guaranteed at least a shared winner's trophy, it could be split two or three ways depending how Liza and Featherstorm fare, and we can potentially also have three sharing second place and five sharing third! I must make sure we have a big supply of the trophies and several engraving tools on hand....
Current points table reads like this :
9 Points : Richard
8 Points : Valoria's Own Liza. Featherstorm
7 Points :
6 Points : Roger, Gladiator
5 Points : Goldie Locks
4 Points : Sanguine, Frosty, Shadow,Attila the Hen
3 Points : Dryad
2 Points : Sneaky, Poison Ivy
1 Point : Pinkie, Wind, Ruby, Santa, Glow, Greenhorn, Dorado, Crystal, Noir, Lime
So, all to be decided on the final evening - which seems to coincide with the remains of a huge storm arriving in the UK, so hopefully the internet connections hold up for the evening! (I've already spent over a day getting this PC working again after a power cut on Friday corrupted the user profiles, so I'm keeping my fingers crossed nothing else bad happens!)
As always we begin the fights at 8 PM UK time, at the O*T Arena, Zento. We will have a different game or two as well during the evening , to keep people amused and maybe win a prize or two.... hope to see you there!