Back for the seventh season...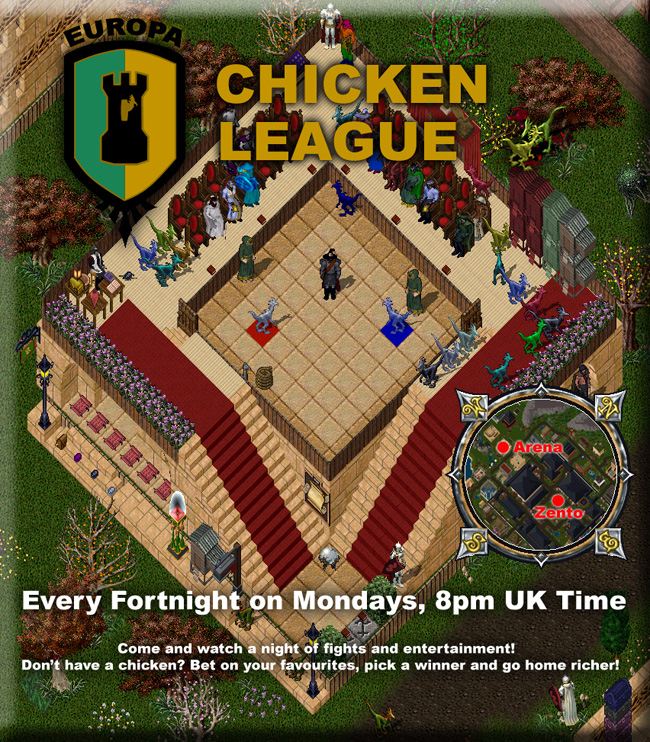 As always, at the O*T Arena, West of Zento - which is being redesigned as I write, so it might look slightly different by next week! Commencing 8PM UK time, come along to let your pet fight for a title prize, or to bet on the matches, or watch, and just chat..... all welcome.
A reminder for those who want their battle chickens to fight, Trammel rules mean we need owners to be members of ECL Guild at least for the evening, so make sure that's OK with any guild you are already in.... and for the sake of your own sanity, bond your pets before the fights begin, permanently losing a fully trained one is painful!
We've had a few folks expressing interest in running their own fighters, depending how many of those are in attendance we might have a longer than usual evening - or might not, we shall only know on the 10th!
(Currently our event schedule is for ECL 10th, Bagball game on the 17th, ECL match two 24th, and a mage poker game the following Monday - but since lately my plans have been collapsing almost as soon as they were made, so bear in mind that is the intention but .... stuff changes when we might not want it to
)