Season 6, Match 8, and still all to play for - no clear leaders, at least nine fighters with a good chance of taking the title!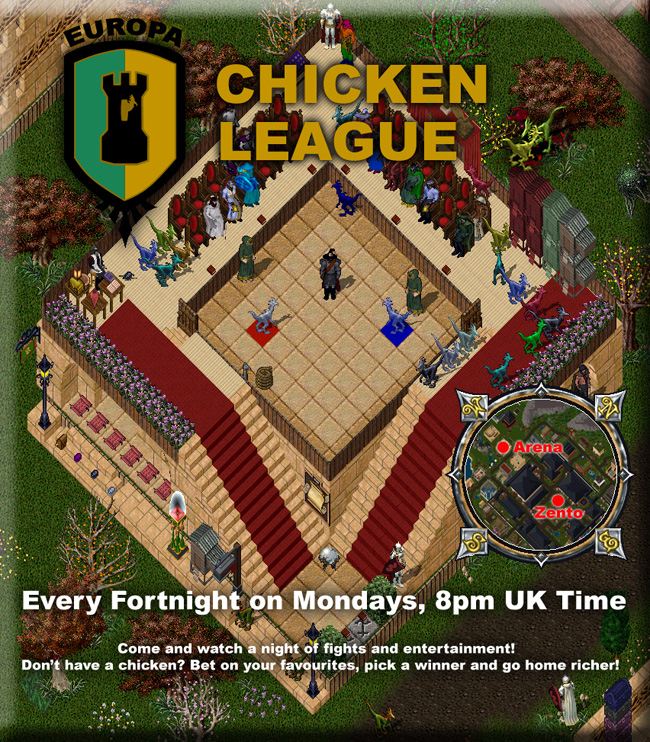 Current league ratings :
5 Points : Spartacus, Featherstorm, Sky
4 Points : Sanguine, Lethal Weapon
3 Points : Stefan Eggberg, Dryad, Valoria's Own Liza, Spring
2 Points : Poison Ivy
1 Point : Wind, Spectre, Wild Thing
As always, fights commence 8PM UK time, at the O*T Arena west of Zento. Everyone welcome to come along to watch, chat, or bet on the outcomes!