Nearing the mid-point of the season...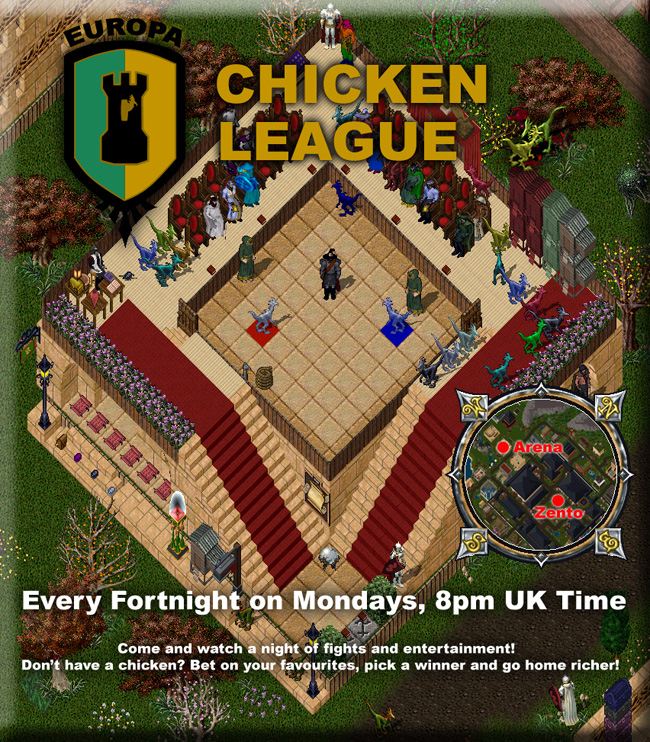 Currently pretty close,
3 Points : Spartacus, Featherstorm, Lethal Weapon
2 Points : Valoria's Own Liza. Poison Ivy, Dryad, Stefan Eggberg, Sanguine, Sky
1 Point : Spring, Wild Thing, Ghost, Midnight, Alexander
Looking a very 'balanced' season so far, no fighter rushing ahead and all in contention for titles and prizes.
As ever, all are welcome to come along with their potential champions (remember we need to join owners to ECL for the evening if your pets are to be able to fight in Trammel!), or bet on the fights, chat with friends and watch the general silliness!
As always, battles commence 8PM UK time at the O*T Arena, Zento