Time for match 5 of Season 8 ....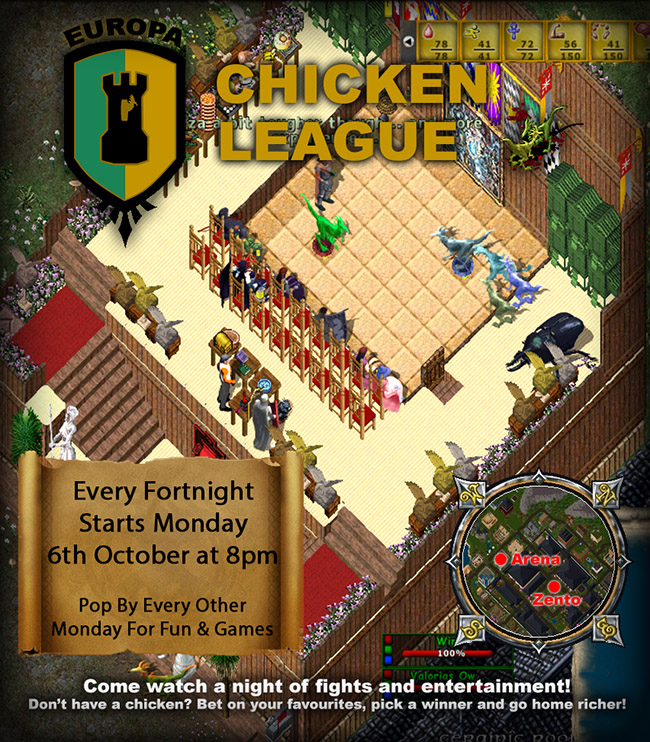 Current league placings are :
3 :Featherstorm, Lily the Pink, Syd
2 : Sanguine, Ol Sid, Valoria's Own Liza, Bob
1 : Goldie Locks, Dryad, Midnight, Frosty, Noir, Spectre, Wild Thing
As always, fights commence 8 PM UK time, at the O*T Arena, Zento - all are welcome to come along, watch, bet and chat!
Unusually, we are also holding an ECL match next Monday (15 December) as a change from the usual two-weekly schedule, since this time of year scrambles the normal calendar for people... we will probably host something on 22nd December (most likely a mage poker game!) and then take a break until after the New Year celebrations.