Back on All Fools Day, appropriately ...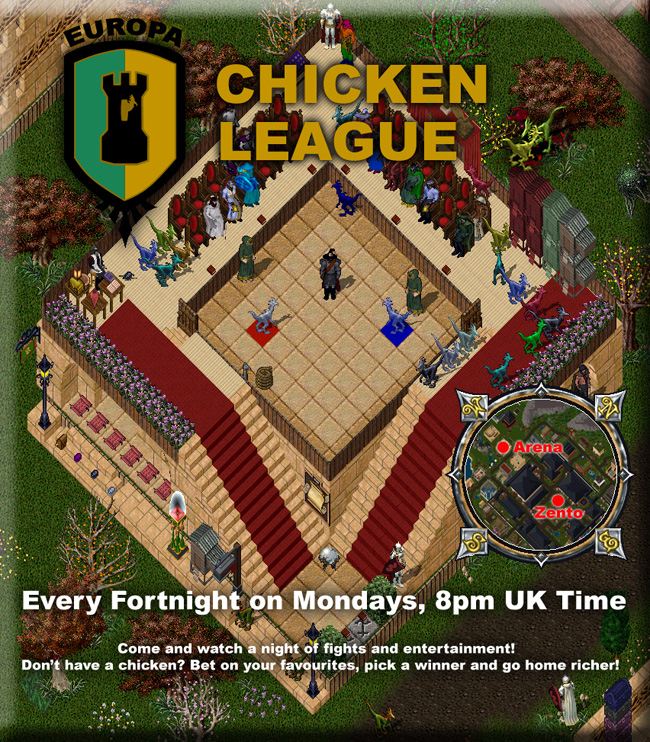 Current league placings are as follows,
6 Points : Featherstorm
5 Points : Spartacus
4 Points : Dryad
3 points : Shadow, Valoria's Own Liza, Sky, Sanguine
2 Points : Frosty, Wild Thing, Goldie Locks
1 Point : Spectre, Midnight, Nugget, Noir, Lemon, Ashan
Close, many still in with a chance of the title but it's probably narrowing to the top three now. Come along to watch, bet, be amazed at the silliness of the idea or the awful quality of my typing!
As ever, 8 PM UK time at the O*T Arena, Zento.