Seventh match of our 12 match season, edging towards the final game...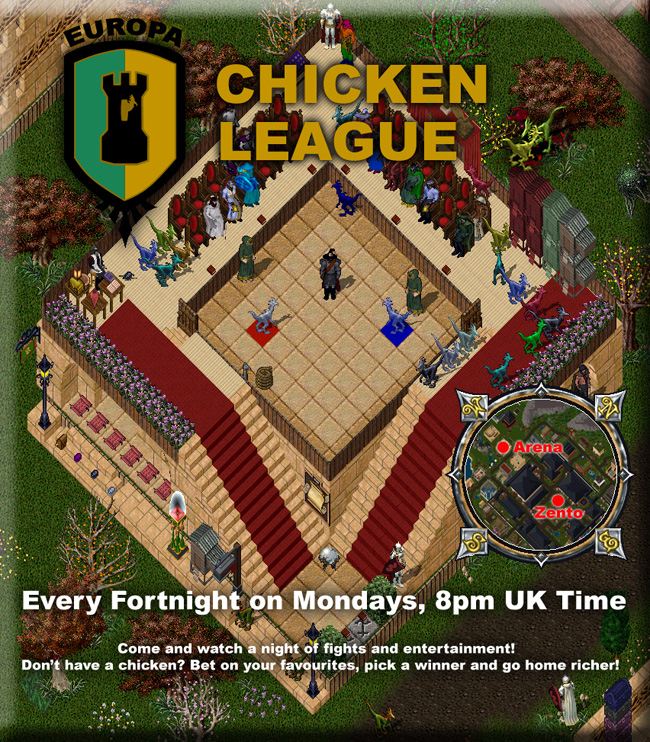 Currently, league standings are :
6 Points : Featherstorm
4 Points : Spartacus, Dryad
3 points : Shadow, Valoria's Own Liza
2 Points : Sanguine, Sky, Frosty
1 Point : Spectre, Midnight, Nugget, Noir, Frosty, Goldie Locks, Lemon, Ashan, Wild Thing
Featherstorm looking strong, but still a tough scramble for the winning places.
As ever, battle commences at 8PM UK time, at the new O*T arena, west of Zento.