Adventurer
Stratics Veteran
Stratics Legend
Village Tribal Council Meeting Notes

Imperium Hall, Kijustsu Anei Village
Monday, Feb. 27th @ 8pm ET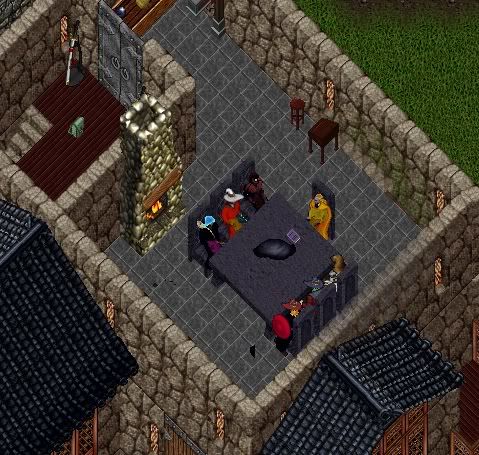 *Side Note: I know it has been over a month since the Tribal Council met, but we have the meetings back up and going every other Monday night. With that being said, here is what was discussed at the last meeting:
From the Tribal Council:
Alliance Scheduled Night Hunts
It has been brought to our attention that the Alliance hunts have not been happening like they used to (aside from whenever people randomly spawn and do peerlesses on their own time).
We are getting it back into action, and also have moved the day to what used to be Thursday nights, to Saturday night.
This upcoming Saturday night people will go hunt in the dungeon Shame for 30-60 mins. Get ready around 7:30 and plan to go around 8pm ET.
After the hunt in Shame, everyone will meet up either at the Crafter's Hall in the Village, or somewhere else to unravel all that they wish to unravel and split up the ingredients to everyone who comes.
Village Patrol
The Village Patrol has not been very active. The Patrol Commander Mark West informs me that the patrol will recommence quite soon,
with the plan to even guard towns such as New Magnicia, along with other towns. Keep an eye out for an update!
Aiding the Village Savages
Niva the Savage is in need of berries for paint! Problem is, the way to the source of berries has been blocked off by rocks.
To fix this issue, we need (as Niva has said) a "Big Boom" to clear the path. If you would like to help in this effort, keep an eye out.
Crafters Hall
Next Tuesday night is Crafter's Hall's next monthly trivia night! Be sure to come to test your knowledge.
5 Categories (one in which is on UO trivia). First place wins 1m in gold, Second wins 750k, and 3rd place wins 500k! Tell all your friends!
​