Adventurer
Stratics Veteran
Stratics Legend
Village Tribal Council Meeting Notes

Imperium Hall, Kijustsu Anei Village
Monday, Oct. 10th @ 8pm ET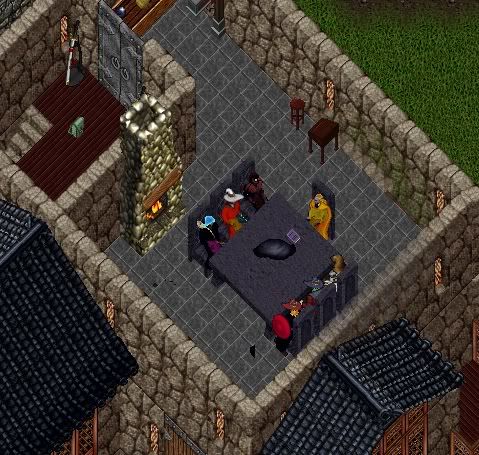 *Side Note: I know it is a week late since the meeting was last Monday, but I have been busy. Here is what was discussed in last weeks meeting:
From the Tribal Council:
Thursday Night Hunts
This past week on Wednesday people went to go hunt the
Shimmering Effusion in the Prism Of Light. It was a fun hunt
as many haven't been there in quite a while.
Thursday the alliance went to hunt Medusa.
This week we plan on going to go after Corgul on his island. If we don't
have a good crew for that then we shall go after Dread Horn in the Twisted
Weald instead.
Thursday this week we shall go to Navery in her lair and fight her quite
a few times. It should be a fun night.
Once A Month event to be held with prizes
In the thinking process on this at the moment, however open to everyone
to participate, and it will be really fun once it takes physical form.
*Decided to leave this in because this idea is still not ready but
would like to remind everyone of this excellent plan.
Crafters Hall
Crafters hall will now feature a Free Imbuing night
provided to all players in the alliance. All that is required is that they
bring their own ingredients and we shall imbue whatever you need
free of charge. There will also be a Trivia night where there shall
be a limited number of questions each Tuesday during Crafters Hall!
We will have questions in such topics like: In-Game, and then not in-game
topics such as: Sports, Movies, Music, etc. More on this to come.
​