Adventurer
Stratics Veteran
Stratics Legend
Village Tribal Council Meeting Notes

Imperium Hall, Kijustsu Anei Village
Monday, Sept. 12th @ 8pm ET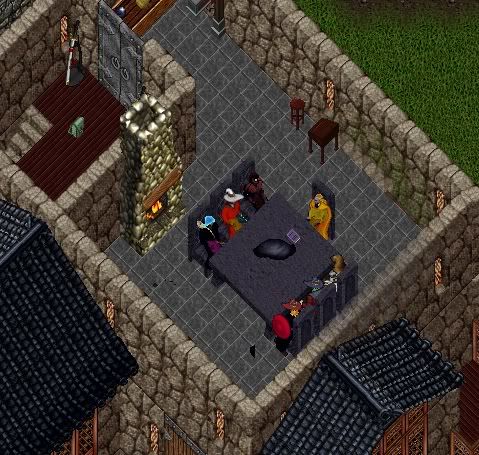 From the Tribal Council:
Thursday Night Hunts
The Council has decided to add another day to the weekly hunts. Now instead
of just Thursday nights, it'll be Wednesday and Thursday night hunts going on. Yes... two nights a week!!
This Wednesday we will be hunting for level 7 Treasure Maps to donate to
Gareth because he needs help collecting them for the 15th and 16th of this week.
This Thursday there won't be a hunt because it is the Anniversary of the Kijustsu Anei Village!
Hope you all go, for it will be a fun filled night of excitement, games, and stories!
Next week on Wednesday we will be doing a Lady Mel run or two, then kill Slasher a few times.
Next Thursday, a Stygian Dragon run should be in order for people to fight.
Once A Month event to be held with prizes
In the thinking process on this at the moment, however open to everyone
to participate, and it will be really fun once it takes physical form.
Yellow Crystal Essence
If anyone has any Yellow Crystal Essence and don't mind parting with them,
please donate them to Gareth for he has something special planned for the anniversary!
Crafters Hall
The Crafters Hall will soon be holding Imbuing Ingredient Gathering Contests!
The winner will donate the specified Ingredient asked to be gathered for each particular
contest and in return will get a grand prize for their much appreciated work. More on this to come.
​