Adventurer
Stratics Veteran
Stratics Legend
Village Tribal Council Meeting Notes
Imperium Hall, Kijustsu Anei Village
Monday, June 20th, @ 8pm ET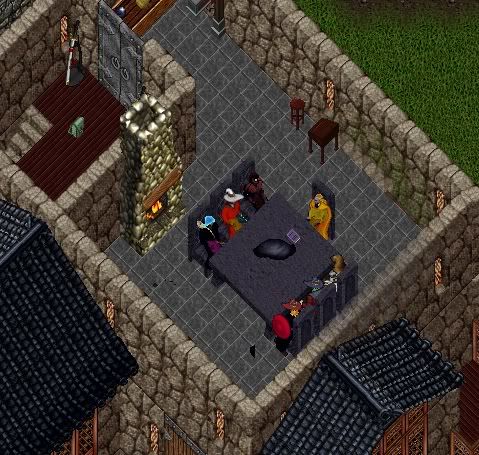 From the Tribal Council:
Thursday Hunts
This week we have decided to fight Travesty and Dread Horn on Thursday the 23rd at 8pm ET.
We have also decided to rotate the decision on different people each week with what strategy we use to fight with (not with what we fight), in which everyone must respect the decision.
Crafter's Hall
The move to Tuesdays was a great success. No more interruptions with the availability of other crafter's that help out.
Cooks Required
There seems to be a need of a cook to make paint. If anyone has a cook and is willing, please contact Niva the Savage to assist her with the need of paint.
​