UO Content Editor | UO Chesapeake & Rares News
Alumni
Stratics Veteran
Stratics Legend
Wiki Moderator
Hall of Commons Meeting Report
Hall of Commons, Britain City
February 15th 2012
Elder EM Dudley has promised to unleash a
"furious anger upon the realm"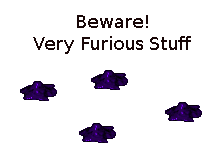 *Spooky Hands*
​
Elder EM Dudley - The remainder of our February event schedule will be published tomorrow also, all the myriad of emails that I've received will be responded to by mid week I'm hoping.

EM Drosselmeyer
- So far only a handful have managed to brave the challenges of all 6 paths. If you wish to finish them they will remain available until the end of the month at least

However submissions for credit must be received no later than midnight tonight for Path 5 and 6. This is after an extension has been granted twice already so there will be no other extensions. Make sure you submit via book or email the necessary information for a submission can be found in the books here or on the forums thread about the Twisted Turns event


The paths will remain open for completion so you can enjoy them, struggle with them, challenge yourself, or just get the story until March, perhaps even mid march.


However, they have been active for 11 days as of today. Longer than we typically give these types of things. I will say that as far as I know only two groups of two each have managed to finish one through six And each of those groups put in approximately thirty hours of work into doing so. Please do email me whatever you are able to get done as it will help me to scale the difficulty on these things better in the future
Township information will be released at the next Hall of Commons Meeting (2/19/12)
​




​