RSS Feed
RSS Feed
Stratics Veteran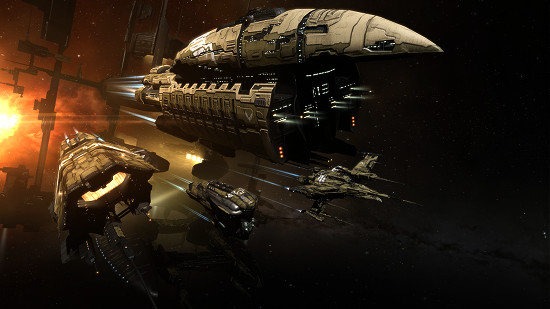 A brand new set of ship SKINs is available for you in the New Eden Store:
Valkyrie SKIN
! Decorate your ships with these new SKINs and proudly show your support for the Valkyries. Celebrate the upcoming
EVE: Valkyrie - Warzone
release and the new live event
The Agency - Warzone Extraction
.
The main feature of these SKINs is a prominent, silver-white Valkyrie logo as the centerpiece on a traditional Guristas-colored backdrop. Four new battleship Valkyrie SKINS are now available in the New Eden Store:
Abaddon - 110 PLEX
Raven - 110 PLEX
Dominix - 110 PLEX
Typhoon - 110 PLEX
We also offer a bundle containing all above SKINs with a discount of 10%:
Enjoy these new SKINs and fly them proudly!
Purchasing SKINs is easy:
Log into EVE Online
Have sufficient PLEX
Go to the New Eden Store (press ALT+4 or use the Neocom to access the store)
Purchase the SKIN(s)
The SKINs are then available in your redeeming system
Continue reading...