Stratics EC & GL Shard Liaison
Professional
Governor
Stratics Veteran
Event Coordinator
Greetings!


I would like to announce that

Moonglow Magicks and Artisans Guild

along with New Magincia's

Governor Mr E and former Governor Goldie

will be sponsoring a monthly event for a Net Toss! We aim to do anywhere from 10-20+ whopping nets!!
When?

It will be the

2nd Saturday of EVERY Month

! Don't worry, we'll be announcing it on the calendar here as well as on UORadio and in game! It will

start at 8PM CDT

!!
Where?

New Magincia

of course!

We meet at the New Magincia docks

! Why New Magincia? New Magincia has docks, healers, supplies and everything one would need. So you can stock up before you join in and get into the fun! Not to mention, the

Gracious Governor Mr. E and Former Governor Goldie

have been wonderful enough to allow us use of their pleasant city's docks!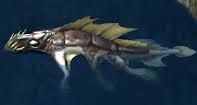 There will be plenty of items for everyone in attendance, so be sure to bring an empty bag!! It's all in good fun!

If you have any questions, please don't hesitate to contact anyone in

MM&A

or myself here or in game.

Thank you so much for looking! Hope to see you there!
[Images courtesy of UOGuide]
​