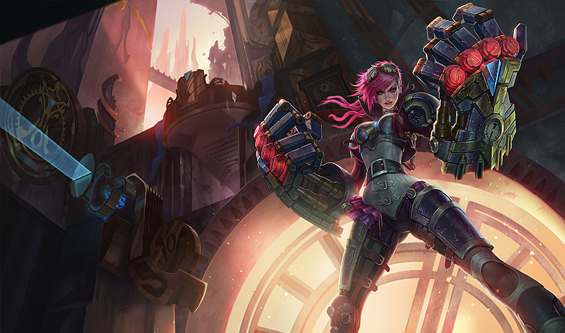 These fists were made for punching and that's just what you'll do when you slip on the gauntlets as Vi, the Piltover Enforcer.
Neon Strike Vi Release Bundle
Neon Strike Vi
dons hi-tech gauntlets to smash her enemies against the colored lights of a futuristic cityscape. Technologically advanced effects and sounds complement Neon Strike Vi's radical new colors. Plus, she's got a pair of super-cool shades that can be toggled on or off using her taunt for when the battlefield is too bright to fight.
Get Vi and her Neon Strike skin for just
1492 RP
(normally 1950 RP) until the end of the weekend.
Learn more about Vi by checking out these features:
Continue reading...