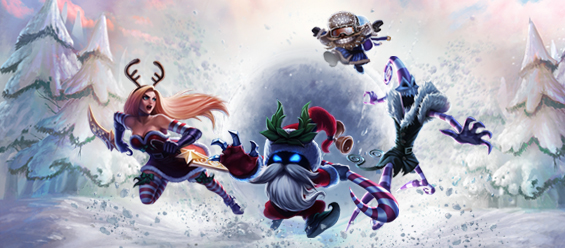 It's that time of year again, summoners, and the champions of the League are out celebrating
Snowdown Showdown
!
There are plenty of reasons to be merry this holiday. First, we're giving everyone free holiday wards to use during the next three weeks, so pick up yours from the Wards tab of the League of Legends store. You can also earn Snowdown summoner icons for spreading holiday cheer and even
buy skins, champions, and RP as gifts for those special summoners in your life
until December 26.
Here's how you can pick up this year's holiday icons:
Doran's Wreath Icon: earn this by completing a merry, five-man premade battle on the Fields of Justice
Stocking Blades Icon: if you buy RP as a gift for a friend, we'll stuff your stocking with blades
Trimmed Turret Icon: buy a champion as a gift for a friend this holiday and you can hug this turret
Reindeer Urf Icon: this red-nosed manatee will pilot your sleigh if you buy a skin as a gift for a friend this Snowdown
Holiday Nashor Icon: you'll get this icon for staying off Bad Santa Veigar's naughty list, and spreading holiday cheer this Snowdown
Shopkeeper Icon: the most spirited participants in the holiday icon festivities this Snowdown will unlock this bonus icon after the holiday
Check out the seasonal skins this Snowdown: Katarina, Fiddlesticks, Veigar, and Ziggs are the latest champions to get decked out Snowdown-style, but we're also bringing back some Legacy Skins from last year's holiday. Don't hesitate to snap up your favorites, because they're all getting locked up in the Legacy Skins Vault January 6.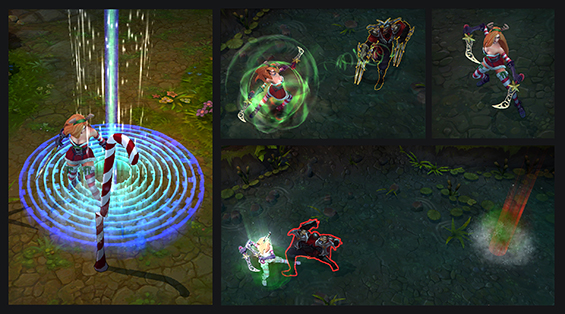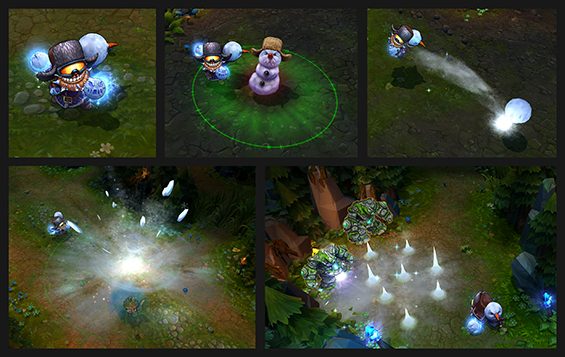 Get a closer look at this year's content over at the Snowdown Showdown site.
Continue reading...