Former Stratics CEO (2011-2014)
VIP
Alumni
Supporter
Stratics Veteran
Stratics Legend
UNLEASHED
Campaign Benefactor
Summoners!
Season Two got off to a booming start this winter, with record-breaking events and high-end team play! Six pre-season events kicked things off, followed by the Season Two opener at the Intel Extreme Masters Kiev Global Challenge Event that saw Moscow Five take home the trophy.
The next event, the Intel Extreme Masters World Championship, featured twelve of the best teams from Europe, North America and China, and again, Moscow Five walked off with top prize from a $100,000 pool. IPL 4 quickly followed, featuring seven teams from North America and Europe's Against All Authority in another all-out battle for dominance. Team SoloMid took the trophy amidst cheering crowds on the Vegas Strip.
With the blistering pace set by those events – and a total prize pool of $340,000 so far – we have no intention of slowing down! Four more events appear on the Season Two Challenger Circuit schedule, lasting throughout the summer and bringing out the best teams in Europe and North America to battle for supremacy. Check out the details below!
/www.majorleaguegaming.com/news/major-league-gaming-announces-league-of-legends-to-join-2012-mlg-pro-circuit>>Major League Gaming Spring Championship
When:
June 8-10
Where:
Anaheim, California, USA
Prize Pool:
$40,000
After a fantastic showing last year in Providence, League of Legends returns to Major League Gaming this June at the Anaheim Convention Center. Eight teams will be invited to the event, while twelve more can sign up for it online. Qualifier sign ups open up 7:00 AM Eastern, Monday morning, April 30th. Riot Games's headquarters lies just up the road from Anaheim, and we're going to represent in a big way at this one. Pick up
tickets for the event now
, and stay tuned for more information, coming soon!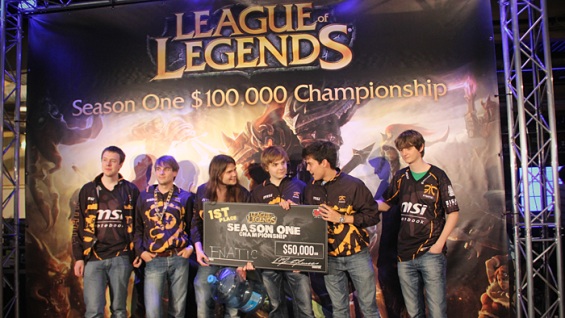 European Challenger Circuit: Dreamhack Summer
When:
June 16-19
Where:
Jönköping, Sweden
Prize Pool:
$40,000
June shapes up as a huge month for League play, as Dreamhack Summer delivers an eight-team tournament featuring Europe's elite. A series of qualifier tournaments will run each week in in May, winnowing a field of up to 256 Europe-only teams down to four finalists who will win an invitation to Dreamhack. Then at Dreamhack itself, 64 more teams will compete at a Bring Your Own Computer tournament to determine the last four finalists. The final field of eight will then battle for the grand prize. Riot created this event exclusively for European players and is running it in conjunction with Dreamhack. Sign-ups for the qualifier should appear soon; keep checking here and at
Dreamhack's site
for updates!
European Challenger Circuit: Poland
When:
July 28-29
Where:
Warsaw, Poland
Prize Pool:
$40,000
The European Challenger Circuit rolls on into July with an exciting tournament in Warsaw. As with the Dreamhack event, competing teams all come from Europe. Open online qualifiers in May and June will produce seven final teams to travel to the Challenger Circuit event, topped by an online showdown between the best from EU West and EU Nordic & East. Another online qualifier – this one Polish-only – will decide the eighth and final team in the tournament. Riot created this circuit event in conjunction with the ESL, and we know the competing teams will bring their A-game! Stay tuned here for more info!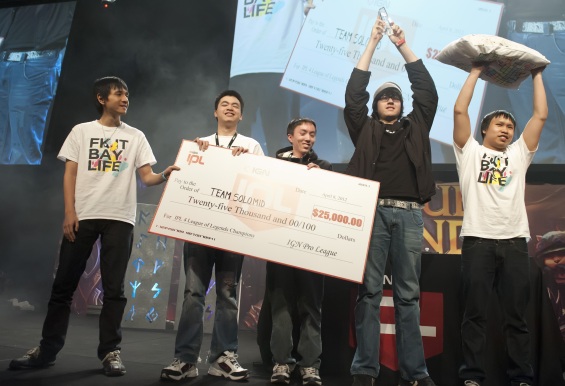 IPL 5
When:
TBD
Where:
The United States
Prize Pool:
TBD
IPL 5 looks to capitalize on the success of IPL 4 with an exciting extended tournament format. 16 teams will compete for the six-figure prize pool, topped by Team SoloMid who earned an automatic berth in the tournament thanks to their impressive IPL 4 victory. Of the remaining teams, four will come from North America, four from Europe and four from Asia. The remaining three will come from the live event qualifier, completing the field. Check out the IPL's
qualifier announcement
, where signups for the first round of qualifiers are now open.
With the line-up on tap, the summer of 2012 looks to be a great one for League fans. Join us here or travel to the tournaments in person to witness the best competitive League play in the world!
Continue reading...