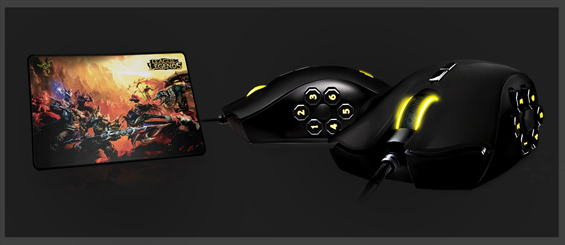 Razer's launched a new
League of Legends
Collector's Edition Naga Hex gaming mouse. Its six thumb buttons make it perfect for one-handed
League of Legends
gaming, and mean you'll have a hand free to fist bump your jungler after a solid gank, admire awesome skins, or maybe sip on your morning coffee as you battle across the Fields of Justice.
Razer is bundling the mouse and
Goliathus mouse mat
with redeemable codes for the
King Tryndamere skin
, too. Check out the details
here
.
Continue reading...