Former Stratics CEO (2011-2014)
VIP
Alumni
Supporter
Stratics Veteran
Stratics Legend
UNLEASHED
Campaign Benefactor
Summoners!
St. Patrick's Day is on the horizon, so if you're ready to toast your mates, hoist a glass and belt out a drinking song, we've got just the thing to get you in the mood this year. Starting on Friday, March 16 and concluding on Monday, March 19, both Leprechaun Veigar and Shamrock Malphite will be on sale. That's right, in honor of St. Patrick we're bringing Shamrock Malphite back from the Legacy Skins vault for another round in the League of Legends Store for the first time ever!
Leprechaun Veigar (normally 520 RP) will be only 260 RP.
Legacy Skin Shamrock Malphite will be available for a limited time for 260 Riot Points!
So there you have it summoners! Head on over to the League of Legends Store to take advantage of these great deals before they're off on the rocky road back to Dublin. And don't forget to take advantage of this rare opportunity to pick up Shamrock Malphite before he returns to the vault!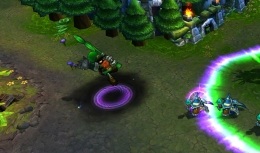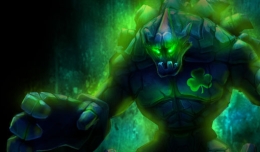 Continue reading...