Former Stratics CEO (2011-2014)
VIP
Alumni
Supporter
Stratics Veteran
Stratics Legend
UNLEASHED
Campaign Benefactor
Summoners!
It's been said that there are two sides to every coin. Every yin has its yang, every night has its dawn, and every raincloud has its silver lining. And occasionally, lurking inside that mysterious ninja type, there's a samurai just waiting to get out!
That's precisely why it is my pleasure to present Warlord Shen – a more heavily armed and armored take on the tanky side of the ninja trinity. If you're of a mind that everything's a bit better if it hearkens to the Way of the Warrior, then get ready to plant a flag, draw your katana and brace yourself to engage in glorious Bushido combat.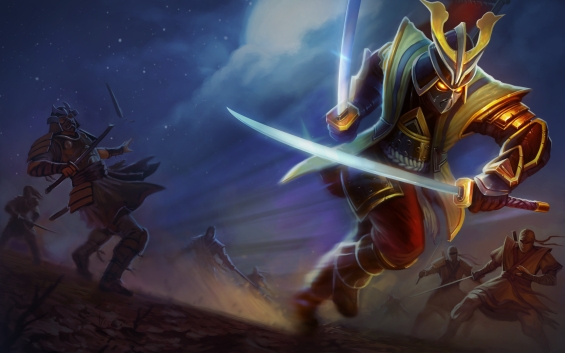 Your Shogun awaits you in the League of Legends Store, summoner!
Continue reading...