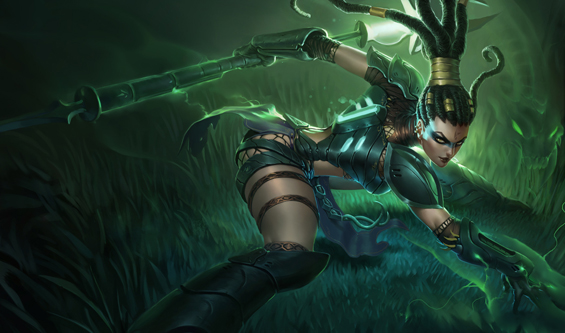 Headhunter Nidalee
tracks only the most challenging prey, her menacing armor scarred from previous encounters. With feral, predatory animations, including a sabre-fanged xenomorphic form for her ultimate, Nidalee stalks the wilderness girded for battle. New spell effects and sounds further evoke an otherworldly huntress on the prowl.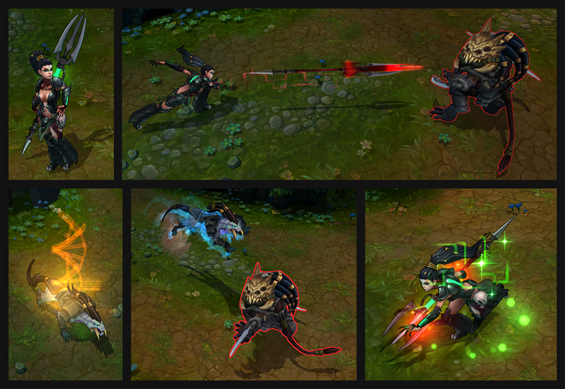 Headhunter Nidalee
is available now for
975 RP
in the League of Legends store.
Continue reading...