It's a very special night, yes, I do declare!
The scent of pumpkin spices wafting through the air
Warms my nose and fills my veins with bubbly delight.
Come, Pix, fetch me my staff! For 'tis Harrowing night
And we must add some whimsy amongst all the fright!
Candy bucket in hand, trick-or-treating we go—
Time to knock on neighbors' doors and wish them hello!
Our quest begins at a labyrinthine corn maze, where Spectral Fiddlesticks waits in a maize-y haze. I think he just wants to listen to our scared squeals. His candy's no fun; it isn't corporeal! 260 RP
Round and round and round this spiral driveway we go, up to a fortified stone garrison abode! Dreadknight Garen trades Demacian shouts for sweets; just beware his hedges – spinning blades aren't a treat. 487 RP
Watch out for shrooms! They're not just a seasonal prank: Super Teemo's power is super-fear of ganks. Take care, don't trip (no, not that kind) as you walk in. You don't want to get caught in the crosshairs of his blowgun! 487 RP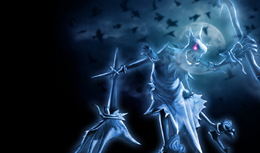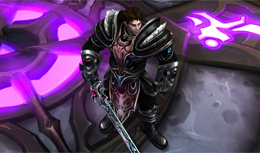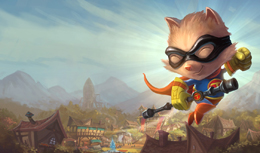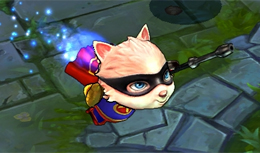 Eek! Was that a dark ghost I just saw floating skyward?! It just shot up from among the dusty floorboards! Oh, it's just Nocturne, with no need for a disguise. Let's skip this house, Pix: this wraith only gives "fun size." 487 RP
Desecrated grounds teeming with noxious black blight…well, I never said it would be a pleasant sight. I wouldn't come here if the rewards weren't so fine. Varus may be cursed, but his homemade fudge? Divine! 487 RP
Who waits in the decrepit house upon the hilltop? Shaco's home, and his tricks are the best treats to swap! Forget sweets and coins! The Demon Jester knows best that it's not Harrowing without a small stress test. 487 RP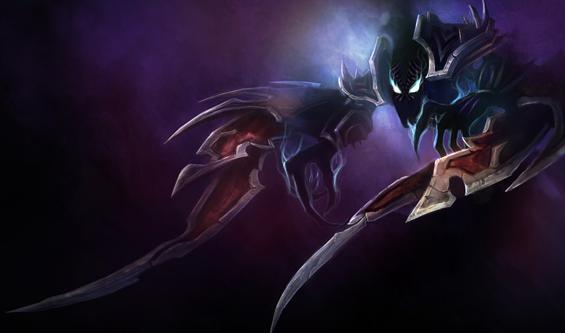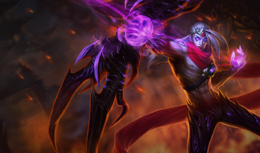 Whew, what a night—and what an epic stash to show!
We'll have a sugar rush, and still plenty to stow.
It feels like there's just one thing that has slipped my mind…
Of course! How silly! I can't believe I forgot:
Without some cupcakes, this Harrowing is for naught!
And I believe I see, if my eyes do not cheat,
That YOU will make a delicious frosted baked treat!
Don't worry! You won't feel it; there's no need to whine:
It only lasts
October 26 to 29
!
Continue reading...