New Friday Night Hunts a Success!
Imperium Hall/Lemon Stand


Kijustsu Anei Village
Friday, June 11, 2010
Brave adventures from near and far gathered at Mr Cleans lemonade stand on Friday night. They exchanged war stories by the fire pit as they waited for the huntmaster to announce what vile creatures they would face that night. Heads quickly turned towards the bridge as the hunt leader Shiela [TIPS], announced they would be heading off short to hunt Demon Balrons.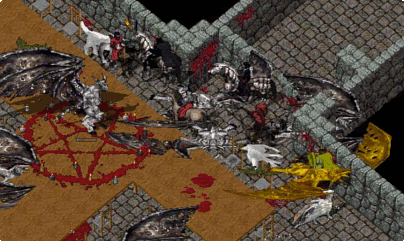 Some quickly fell to the Balrons and were never heard from again. Others fell for only a short period of time but as fast as they had fallen were they back up again and engaged in battle!
In the end the evil forces were dispatched. Unfortunately no special treasures were recovered but a great deal of wealth was.
We hope to see you all next Friday night at 8:30pm ET!!!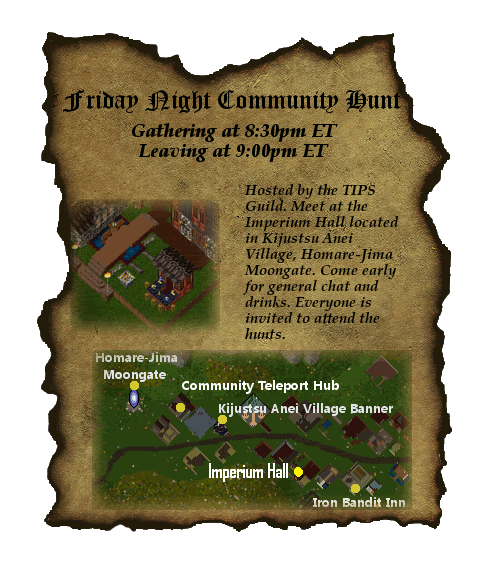 ​