GW2 News Feed
RSS Feed
Stratics Veteran
Welcome to
Last Stand at Southsun Cove
! Want to know where to go and how to get started? Read on!
Spoiler-Free Mini Guide
Starting May 28:
When you log in to Guild Wars 2, you'll receive mail from Lionguard Inspector Kiel calling for your assistance in tracking down the villain Canach.
All of the action takes place on Southsun Cove; key locations and NPCs are marked on your map with a yellow swirl icon, which is what we use to denote Living World content.
Once you reach the island, the solo boss encounter Canach's Lair will be available immediately, with no prerequisites for entry.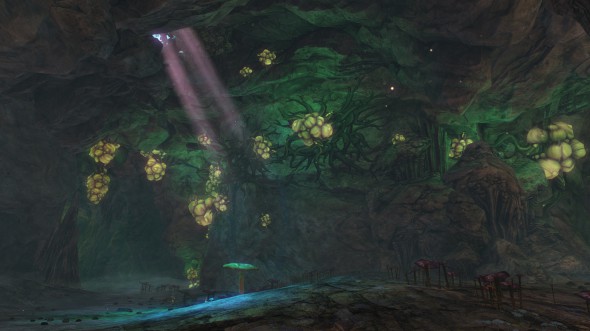 Complete Canach's Lair on your own to open up a multiplayer version of the instance that is significantly more challenging. Both versions have their own set of rewards and achievements:
The single-player version provides a one-time reward of experience, karma, and coin. The multiplayer version is repeatable and rewards karka shells and pieces of gear. On June 4, a map-wide event will begin on Southsun. It's up to you to defend the settlements from the horde of crazed wildlife rampaging across Southsun Cove!
Four settlements (Point Pride, Kiel's Outpost, Steampipe Steading, and Camp Karka) are integral parts of trade on the island. If all four camps are held by the players, a special merchant will appear on Pearl Islet to exchange armor for karka shells.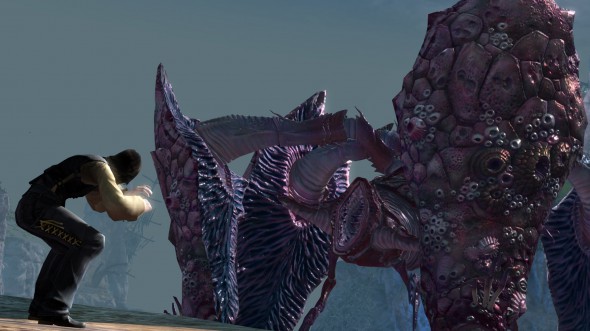 After all four camps have been captured, a Crazed Karka Queen will appear outside of Steampipe Steading. Players will have 10 minutes to defeat her—which is no easy task!

If the Queen is not defeated in time, she will escape and re-appear at one of the remaining player-controlled camps with full health. Players will have another 10 minutes to defeat her at the new location.
If defeated, the Queen will drop a treasure chest that can be looted once per day per character for several chances at rare gear, karka shells, and more! The island will be safe from her attacks for a little while.
If the Queen escapes and there are no camps under player control, she will retreat to safety. Players will need to capture all four camps again in order to lure the Queen out of hiding.

The map-wide event and the Karka Queen fight will continue to be available even after the rest of the Last Stand at Southsun content goes away on June 11.
Players can speak with Inspector Kiel on Pearl Islet (in her usual spot, if you visited her for The Secret of Southsun content) any time between June 4 and June 11 to enter a single-player instance that showcases the finale of the Southsun story arc.

This instance can be run any number of times, but its reward of karma, experience, and coin can be earned only once.
New Rewards
(Warning – Some Spoilers!)
In addition to the rewards from boss fights, all creatures in Southsun Cove will have a chance to drop these new rewards from May 28 through June 11:
Mini Reef Rider
Settler's Amulet, Keepsake, and Ring
The exclusive Southsun back items introduced in the last release are still available:
Don't wait – these items disappear on June 11!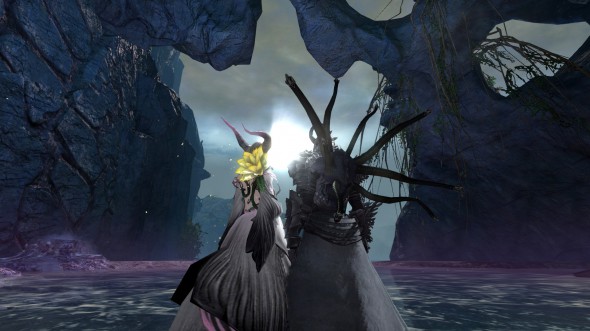 And finally, there is a
new merchant
who will appear at Pearl Islet as a part of the map-wide Karka Queen event that starts on June 4. Visit this merchant to purchase two new potions as well as some special weapons and armor.
New Achievements
(Warning – Some Spoilers!)
Five new achievements were added as part of this release. Three of the achievements will be available on May 28, while the remaining two will become available a week later on June 4.
All of these achievements (and all the
prior achievements for The Secret of Southsun
) will no longer be available for acquisition after the conclusion of the event on June 11.
Available May 28:
Canach Trapper: Defeat the single-player encounter with Canach.
Subdirector NULL Demolitionist: Defeat the multiplayer encounter with Canach's golem, Subdirector NULL. Only the instance owner needs to have previously defeated Canach for the entire party to fight Subdirector NULL.
Lair Light-foot: Defeat either version of the Canach's Lair encounter without falling victim to any of the traps scattered about the cave.
Available June 4:
Crazed Karka Queen Killer: Defeat the Crazed Karka Queen (bring her out of hiding by securing the camps between June 4 and June 11 as described in the above section).
Contractually Obligated: Complete the story finale instance between June 4 and June 11 as described in the above section.
Continue reading...