RSS Feed
RSS Feed
Stratics Veteran
Dear EVE pilots around the world,
EVE Vegas
kicks off in Las Vegas Nevada this Friday and for those of you who can't make it in person, we´ll be streaming
the whole thing
for you!
We'll have feature presentations from our developers, player presentations, interviews, AMAs, live shotouts, live spaceship duels between attendees and more!
We'll also be doing regular giveaways on all three days including lots of ship skins, and quite a few
gaming headsets
from our friends at Plantronics.
You'll find the main schedule of stream events below with times in UTC (
EVE time
). For more info on each event please go to our
online schedule
(note: it runs on local Vegas time)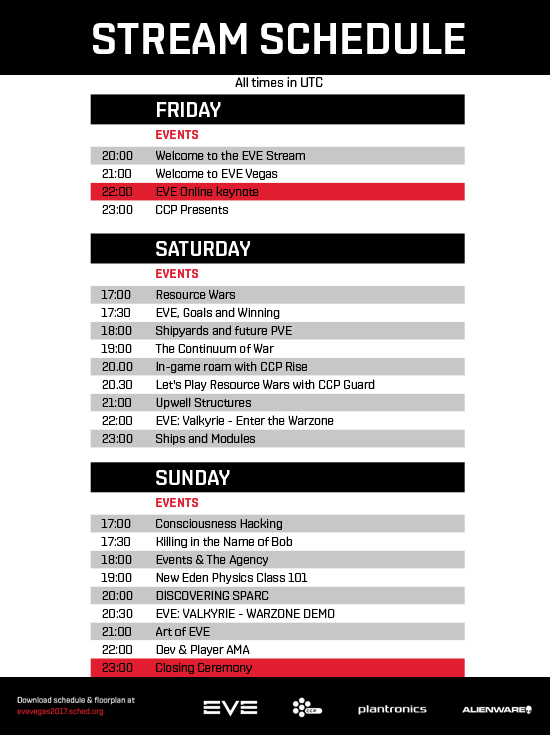 See you in Vegas or on
Twitch.tv/ccp
!
Additionally, we encourage you to follow us on
Twitter
,
Instagram
, and
Snapchat
for fun, latest news and great action! Don't forget to use #evevegas!
o7
Continue reading...