Time for the fourth evening of the eighth season of silliness ....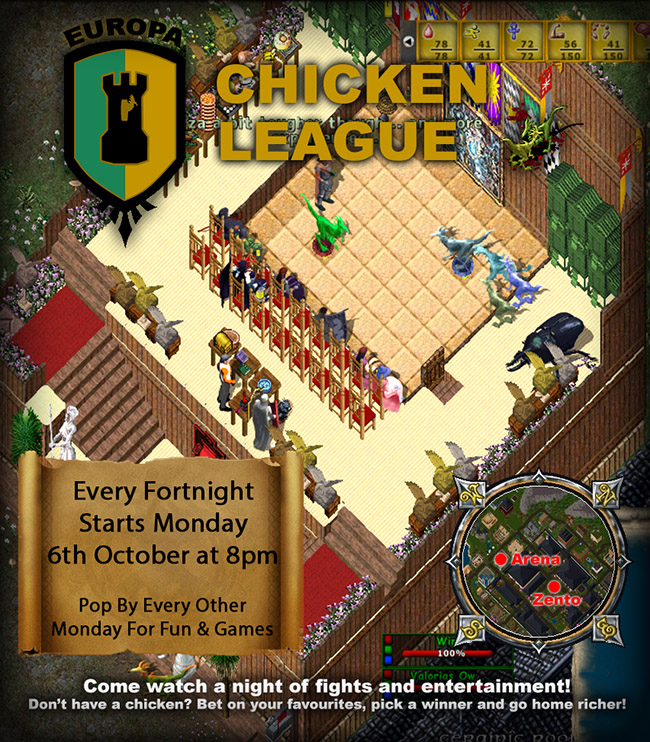 Currently the league tables read like this :
3 :Featherstorm
2 :Lily the Pink, Syd
1 : Goldie Locks, Ol Sid, Dryad, Bob, Midnight, Frosty, Valoria's Own Liza, Noir, Sanguine, Spectre, Wild Thing
Many matches to go so all can change completely, matches commence at 8 PM UK time, as always at the O*T Arena, Zento. All welcome to come along, bet, chat, and it's still not too late to bring in new competitors - just remember Trammel rules mean we need owners and their pets to be members of ECL, if only for the evening, so their pets can fight!