UO Content Editor | UO Chesapeake & Rares News
Alumni
Stratics Veteran
Stratics Legend
Wiki Moderator
Hall of Commons Report
Hall of Commons, Britain

Sunday, May 29, 2011
By:Merik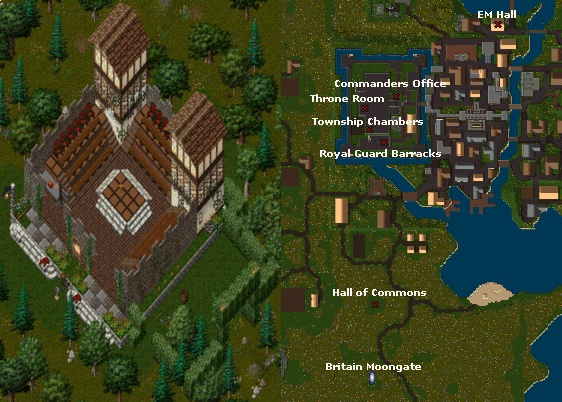 June Event Preview

​
Our June events calendar will be available later this week
Some of the highlights include Casino night, the Sosarian Solstice Fair, A suprising turn for Kendrick Morrow, as well as the continuation of the Feelin' Crabby angling tournament. A full list of events will be available so Stay Toon'd for that.
Royal Guard Barracks
​
Its been slow going getting it up and running But we are starting to get things moving. There will be more Royal Guard action next month. Some people have already been promoted. Also, if any of the regiments have desires for what they'd like in their Barracks let me know.
Drosselmeyer on Vacation
​
In case anyone was wondering Dross will be away until the middle of the month and without internet, save for email.
Email Feedback
​
Mesanna recieved an email, which she forwarded to me. From a player who was unhappy about last nights event. One of the main points was that this indvidual, and others, as they pointed out. Did or does not enjoy the role play aspect of the events we hold I was just curious if anyone else felt this way. While this isn't exactly the whole of chesapeake here, I just wanted to get some opinions.
Comments from those in attendance
​
Ashlynn:
It just seems a bit of a pointless complaint
Zanku:
Why , cause they got no crack
Mystic Maker:
They have other things they can do so they should.
Celestial Knight:
I been roll playing from the game master days its okay
Gareth/Snooky:
First off I loved the event last night and was impressed but I also understand the side of the players who do not appreciate detailed events and RP. My opinion is this: Roleplayers quit complaining about Itemplayers. Itemplayers quit complaining about Roleplayers. Roleplayers your play style is no more important then Itemplayers play style. Itemplayers your play style is no more important then Roleplayers play style. Some play for items, some play for Rp and some play for fun entertaining storylines. No matter which reason it is all should be catered to.
Ashlynn:
I wasn't there last night so I don't know what exactly the issue is but would removing all the RP stuff improve the event in any way? If not then why does it matter it just means it caters to a wider array of people.
Gareth/Snooky:
In response Perhaps the item based players should be given the same amount of attention the roleplayers are given in events?
Closing Comments from Elder EM Dudley
​
Well anyone can participate In the exchange. Unfortunately there are people who are there for the loot, and the loot only. Which is fine if that's what floats your boat, more power to ya. There were a lot of cross sharders last night. I think some people were under the impression that because the word "finale" was involved that there is automatically going to be an item dispenser. But hey, that's the nature of the beast. We aren't done with Kendrick Morrow I think you'll still be pleased *wink wink*
Only thing I did not care for was the area was too small for that fight. Although, I did not anticipate that kind of crowd still, everyone seemed to do alright.