Crazed Zealot
Stratics Veteran
Stratics Legend
Campaign Supporter
I am trying to move to the EC, but it simply doesn't run properly on windowed mode on my rig.
All the gump buttons have their click area offset by a bunch of pixels down, and the program window doesn't clip at the Windows start bar, as you can see in the following screenshots: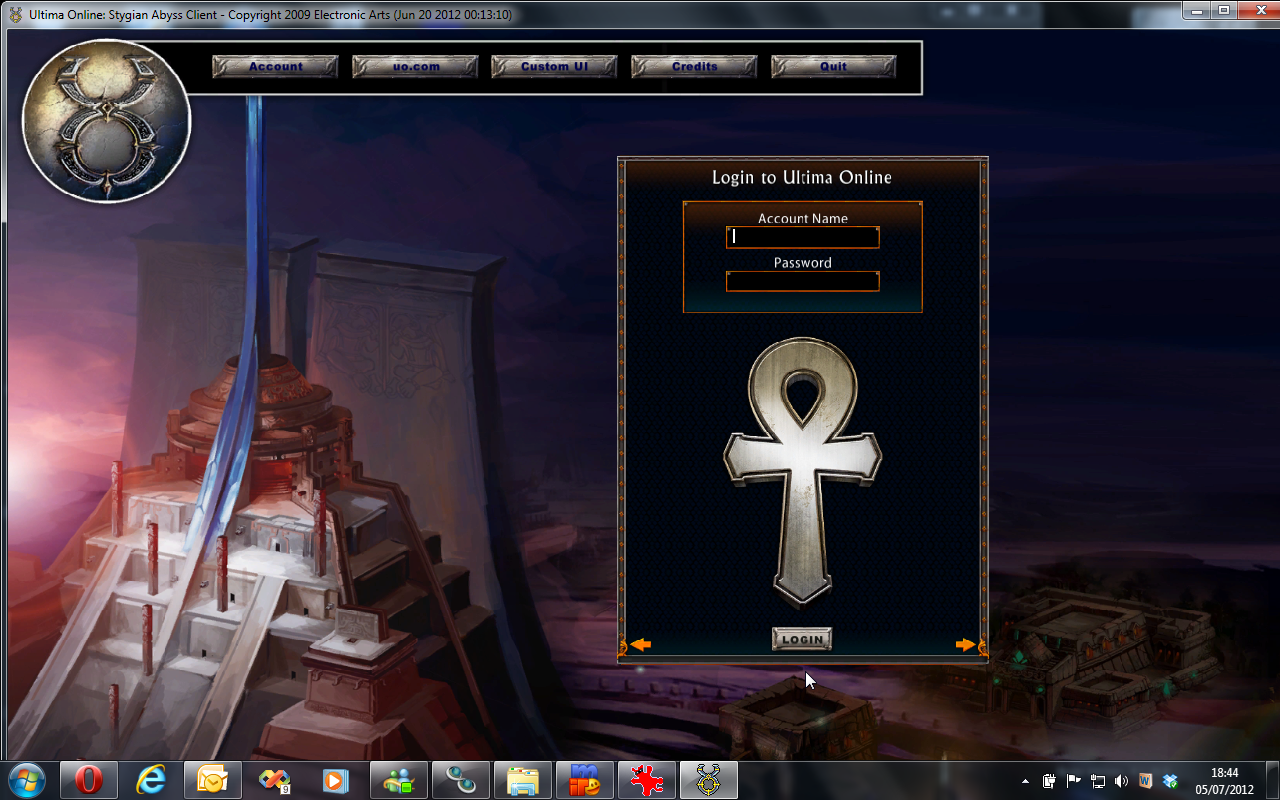 I am running Windows 7 64 bit
My system specifications follows at the link below, generated by piriform speccy:
http://speccy.piriform.com/results/PzT8wat7Vifemt46Jk7DzqG
I am running the latest ATI drivers and running DirectX 11.
My screen resolution is 1280x800 (WXGA, 16:10)
I've tried to edit the EC config files to change it's resolution so it would fit properly within my resolution, but the start bar bleeding problem as seen above persists.
These problems don't happen when I am running it in fullscreen, but playing in fullscreen isn't an option for me.
Any suggestions on how to proceed?