​

​
Welcome to the Dark Age of Camelot Newsletter. We'll be sending one out monthly with updates on the latest happenings in Albion, Hibernia, and Midgard!
The newsletter will contain exclusive announcements and rewards from time to time so please encourage your friends to sign up
here
.

Store

Twitch

Guides

Podcasts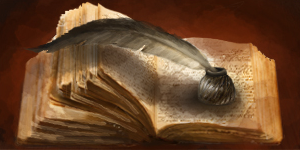 Patch Notes
Patch 1.123
Earlier this month we saw Patch 12.3 hit the live servers!
Highlights
The new Mithril currency and shop is here! Purchase Mithril and get exclusive in-game mounts and use the new Patterns to change your look without sacrificing your stats!
Battle over the newly discovered buried ruins of Moydruim Castle in Emain Macha, the newly built Trellebourg fortress in Odin's Gate, and brave the heights and depths of Folley Lake's stronghold in the highlands of Hadrian's Wall!
Behold the end of item-based ablative stacking!
Smite Clerics, Nature Druids, and Cave Shaman make their triumphant return to the forefront of the battlefield along with several hybrid class changes and much more!
The ruined keeps of Caer Benowyc, Dun Crauchon, and Bledmeer Faste have been permanently restored!
Get rewarded with our new Daily Quest system!
Buggane's RP bonus returns, revolving throughout the frontiers!
Full 1.123 patch notes can be found
here
, while information on Buggane's return can be read
here
.
Patch 1.123b
Servers will be coming down on Tuesday, August 1st, 2017
at 5:45AM EDT / 10:45AM GMT
for patch 1.123B!
Highlights
Realm Point "worth" timers have been reduced for /released players!
Daily quests have been streamlined and improved!
The Hidden Lair instance is here for levels 39 and below!
Several bug fixes and class changes!
Full notes for 1.123b can be read
here on the Herald
.
Mithril Store
We are very excited about bringing you some awesome cosmetic features with the introduction of Mithril! Patch 1.123 launched our first Mithril Mount and our new Patterning system!
We'll be continually rolling out additional cosmetic features and quality of life enhancements (Name, Race respecs and others) as soon as they are ready!
Players can visit

Origin.com

and purchase Mithril packs at the following prices (all pricing listed in USD):

$4.99: 425 Mithril
$9.99: 850 + 125 bonus = 975 Mithril
$19.99: 1,700 + 500 bonus = 2,200 Mithril
$49.99: 4,250 + 1,500 bonus = 5,750 Mithril

Once a pack has been purchased, your Origin account's email will receive a redeemable code (just like how Game-Time Codes work) that can be applied to your account on the

accounts.eamythic.com

Account Center website.
Once a pack has been applied to an account, ALL game accounts under that Origin email will receive the Mithril.
If you have linked accounts that are currently using the same billing information that you do NOT want to share Mithril across, you will need to un-link those accounts.
Account security is paramount always, but even more so if you plan on purchasing Mithril!
Simply login to the game once you've applied the Mithril pack to your account(s) and you will see the purchased Mithril on your paperdoll inventory window, just below where the existing in-game currencies appear.
To purchase items with your Mithril, simply visit your realm's capital city and locate the Mithril Merchant outside the Throne Room.
Pattern System
We're very excited to introduce the new "Patterning" system with patch 1.123! Patterns are a way to change your character's look, without affecting your item stats!
Patterns are only able to be purchased with the new Mithril currency from the Mithril Merchants in each capital city.
Patterns work similarly (but still differently!) to the item Dye system that exists already:
There is a 'Blank Pattern' for each visible piece of equipment: Helm, Gloves, Boots, Sleeves, Pants, Chest, Cloak, and Weapon (includes shields) that can be purchased on the Mithril Merchant.

There is also a 'Removal Pattern' item that will clear out applied patterns and restore an item to its original look.

Blank Patterns are first dragged and dropped onto the item they wish to COPY in your character's inventory. They then change from a 'Blank' Pattern to a 'Pattern: <copied item's name>'.

Patterns in this state can be re-applied to the item they copied from to clear the pattern again and return it to a 'Blank' Pattern. This is the only "undo" button with patterns!

'Pattern: <copied item's name>' can then be applied to the item you wish to change the look of. Again, simply drag and drop the pattern onto the item you wish to change in your inventory.
Once a pattern is applied to an object, the pattern is consumed and cannot be restored. The patterned item will now always look like the item you copied the look from, but retain all of its stats! Again, to restore an item to its original look, a 'Removal Pattern' must be purchased and applied to the item.
Please note that ONLY usable items by your character AND items that match perfectly can be patterned. Make sure to read the

full notes

for details, including type and class restrictions!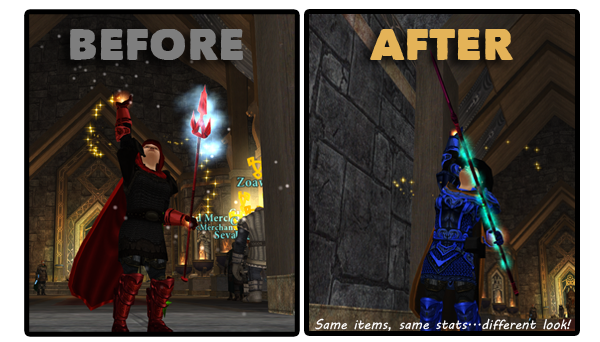 Dragon Mounts
Our first pass at MTX also brings new realm specific Dragon Mounts! Purchase once *per realm* to unlock this mount for all your characters on that realm!
​
Click image for larger versions, and more info.
Mithril can be purchased on the origin.com store
here
!
Grab Bag
Read our latest Grab Bag discussing items, housing ports, solo kill, and MTX
here
.
Archive
July 14th, 2017
June 30th, 2017
June 17th, 2017
June 2nd, 2017
May 19th, 2017
May 5th, 2017
April 21st, 2017
April 7th, 2017
March 24th, 2017
March 10th, 2017
February 24th, 2017
You can send in any questions you have for our Grab Bags through our
submission form!
Please note this is for game questions, feedback should be sent in through our

feedback form

.
Chapter 5 of our new PvE campaign, A Dragon's Curse, launched July 25th! Continue your adventure by facing off against the evil and foreboding enemies in Dartmoor, Sheeroe Hills, and Malmohus!
Scheduled Raids:
Tald will be leading an Albion Prologue to Chapter 5 raid on Monday, August 6th at 10AM GMT / 11AM CET / 5AM EST / 9PM NZST. Details will be posted on the postcount forums.
Keep an eye on the
forums
and
DAoC Events
page on Facebook for more raids!
Chapter 6 is scheduled to launch August 22nd! Our Campaign Calendar and Overview can be viewed
here on the Herald
, and a current quest list can be viewed and followed
here
.
Events
5v5 Registration
Registration for this year's 5v5 event will open on Tuesday, August 1st at 5PM EST. Registration link and details will be posted on the Herald on the day, so keep your eyes peeled....and get your teams ready!!
For more details and to keep up to date with all the information, bookmark the

Tournament page here

.
Screenshots
A selection of ingame shots from around the frontiers.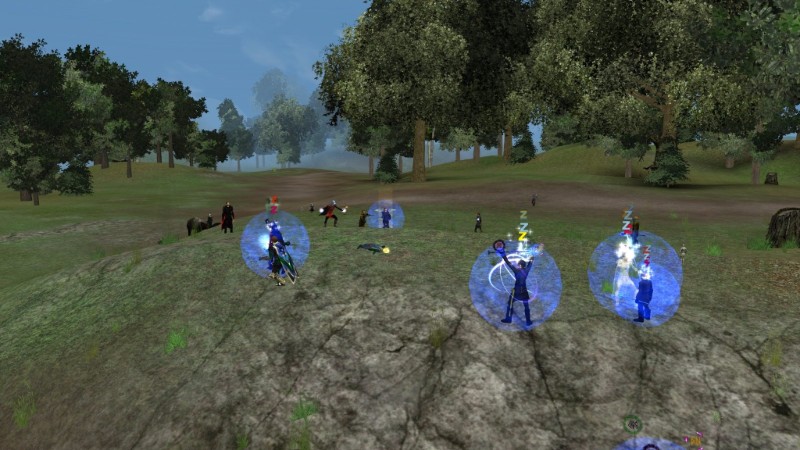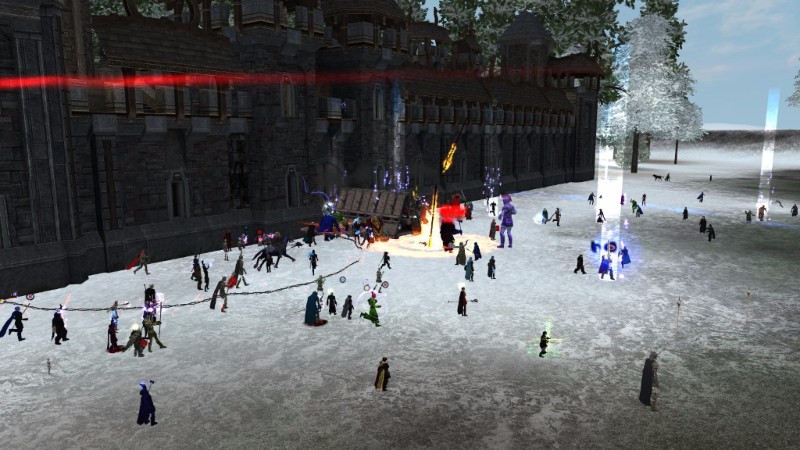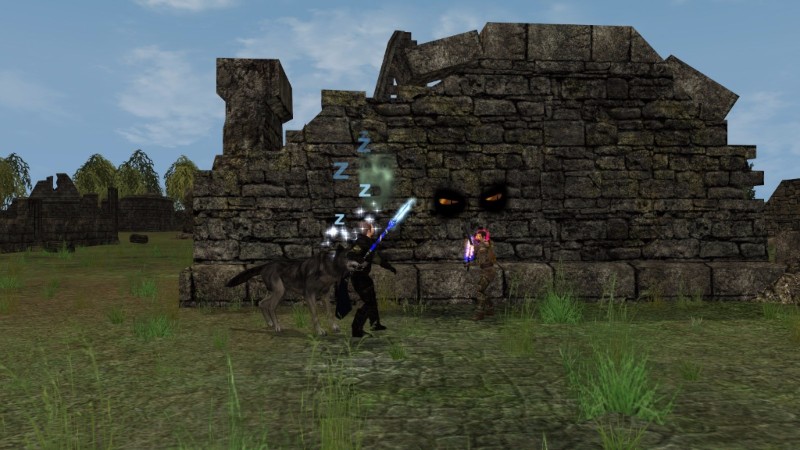 Discord Community
Join hundreds of DAoC players to chat about all things DAoC, at any hour of the day, available on desktop, browser, and phone!
Register on Discord
here
, then
click this link
to join the main DAoC channel! Come chat, we don't bite
There is also a dedicated player ran Battlegrounds Discord server which you can join through
clicking here
!
Tips n Tricks
To delve an item in chat:
Right click the chat box
Look for "Channel" or "Default" and set it to group/guild/battlegroup/chat-group (the one you want to delve in)
Drag the item from your inventory and drop it on the chat box
Personal Vault (anywhere):
Stand still in any zone in the entire game
Type /bank
Don't move until you're done or the window will close
Personal Trainer (anywhere):
Stand still in any zone in the entire game
Type /train
Don't move until you're done or the window will close
*Note* You can't actually "train," but you can see what's available for your class to train specs or Realm Abilities.
Accolades and Remembrance
If you would like to give congrats, well wishes, or remembrance to anyone please contact our Community Lead, Carol (

Beibhinn

), on the

Postcount forums

.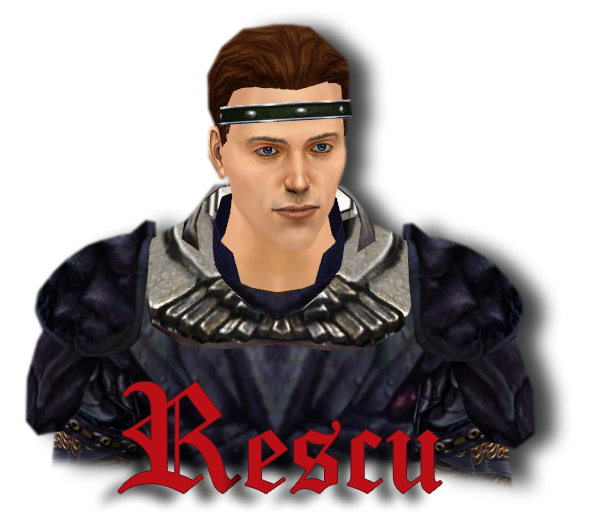 Community Spotlight
One of the best things about DAoC is our amazing community, the best MMO community in our opinion! This section of our newsletter aims to highlight guilds and individuals in our community, and give a little insight into the heart of the DAoC! This month we spotlight the Albion Battlegroup leader:
Rescu.
Tell us a bit about yourself. What do you do in real life, what time zone do you mostly play?
Short sweet and to the point. . .
I'm single, been divorced for many years, live in Georgia so that puts me in the Eastern time zone. I have a beautiful daughter Tiffany that I'm always over protective of. I've got a dog and her name is Devil Dog, actually it's Princess. Princess loves eating any remote in the house, as well as my wallet.
I've got a Bachelor of Science in CIS. I work on computers for a living and have done so for 30+ years. I'm also a landlord of 2 condos.
When I'm not working, I tend to have a hard time relaxing simply because I'm always doing something. Playing the game gives me something to focus on so that I can let work go for a short time.
Do any of your friends/family also play DAOC?
My daughter plays DAOC with me from time to time. She loves playing a stealth class as well as her tank. She likes going toe to toe with any troll or warlock and with a solid healer/group behind her she goes wild. I constantly remind her that she's only a foot away from me when she's yelling at a troll "Bring it on" or "You want a piece of me". At times I laugh at her, but she enjoys a good fight.
As far as friends, of course my friends play. Look any night at those that run in my BG and even those that don't run in my BG. I would consider them all my friends, I've ran with many of them for 10+ years and I would be a fool to not consider them my friends. Several people have my phone number, and I get text messages all the time about things going on, updates and so on.
Have you any special gaming rig or set up?
You'd think that since I work in the computer field the answer would be yes, but nope. The only thing I make sure about is my video card. I've got a decent tower, ok memory, and a nice video card, but other than that nothing special. The last real upgrade I've done to my machines was to move my gaming directories over to a SSD for better performance.
Do you tell other people about DAOC and the fact that you play this as your hobby? What do they think?
Hobby. I thought I had a 3rd job, but I like the term hobby. Yes I do tell people I play, but not everyone. Some people don't get the game and don't understand that here you are someone else as well as yourself and you enjoy the interactions with others. Some people are willing to listen and they hear the enthusiasm in your voice as you describe the setup, the battles the victories or losses.
Is DAoC the only game you play?
I cannot say that DAoC is the only game I play, although it does consume about 90% of my gaming time. I have played another game that has great graphics, but it's pretty much quest based and I'm not into quests. There are times I step away from DAoC, change it up for a short time. It's always good to get a perspective on things.
How did you first hear about DAoC?
I'm an old UO player. Played that game for 10 years and honestly still love it, but I don't play it anymore. A friend of mine at work played UO with me and told me about this new game that was coming out and I had to try it, so I did. I've been playing ever since.
How many years have you been playing and do you play every day? How many hours during a typical day would you play?
I started playing DAoC I think within 3 months of it coming out, so let's just say a very long time. There was a time that I played 7 days a week for hours each day, but those days have past. I don't play every day, although my standard days are Wednesday through Sunday. I try to play for about 4 hours or so, depending on how things are going. Extra game time on Saturday and Sunday's are possible, depending on if the yard needs to be mowed or the dishes need to be done.
Do you only play Albion, or do you play other realms as well?
There was a time that I looked at the lands in other realms, they too were new like Albion was when I first started. It was interesting, to see the artwork on the other realms and play a toon that I hated as an Alb, just to try to learn their weakness. So yes, I have played on another realm, but it's been so long ago I honestly don't know where those toons are anymore or if they were even moved over as part of the server consolidation.
Total game time, I've played 99.9998% of my total game time as an Alb. Yes, I was tempted for that .0002%, but I got over it.
What made you settle on Albion?
That's a very good question, and remembering back in those days I think the best thing that comes to my mind was Albion looked human. That's the reason I started on Albion. From there I have never looked back.
What made you decide on your particular playstyle?
I actually play all the styles I'm just not as known on some of my other toons, but the majority of the time I run a Battle Group (BG). It's not easy hiding at times when the realm needs help or when others find you.
Saturday and Sunday mornings when I don't have my daughter, I can at times be found doing the 8 man, and the days that I'm off let's just say I'm not ever to far from the war map.
Was there an Alb leader before you?
Yes there was, his name was Imp. I can't remember his full toon name, but yes there was an Alb leader before me. There was a fallout in the Alliance (AS), and things started to fall apart very quickly if I remember correctly. My guild and another guild decided to pull away and form a new alliance known as Heart of Albion. Once we pulled away from our old alliance I started running BGs and the rest is history.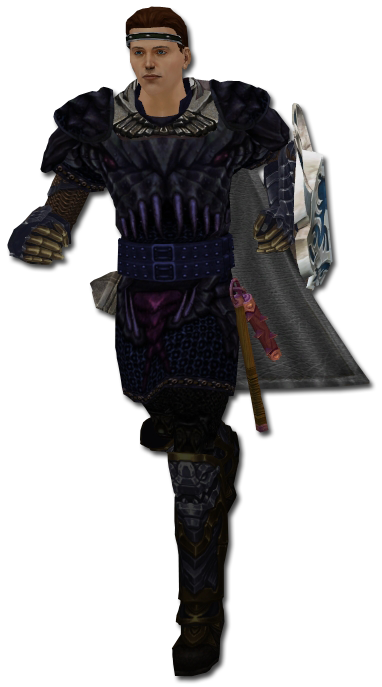 Was Rescu, your Friar, your first class? Why did you choose that class? Isn't it difficult to lead a battlegroup while using a healing class?
Rescu was not my first class or toon I played, he came about 4 years after I started playing. Rescu is an older Friar, a Battle Friar not a healing Friar. I wanted a toon that could fight, as well as heal and bringing the dead back to life ( Rez ).
As far as leading, it does not matter what toon or spec you have, it has no impact on leading. Granted a Tank class would be a good pick but your toon does not determine if you can or cannot lead.
You are now playing a Reaver. Is it easier to lead with that class compared to the friar?
Leading is not limited to a specific class, anyone can do it. I've lead on my Sorc, as well as my Earth Wizard. Leading is a tough job though, often it's like herding 80 wet cats but it can also be very rewarding. I'm told that I have the patience of a Saint, while there have been a few times I've people have told me I need to take something to calm down. We're all out here to have fun, I'm just looking to win also.
You always run a minstrel at the same time. Tell us the advantages and disadvantages of running two toons simultaneously and why you do it.
In the past, there were issues with power, speed and water breath not only for me, but others in the BG as well. Speed was the main reason and for the most part he's been just a speed bot.
I run my accounts on separate machines, and my second account typically is a trailer. Yes I get some minor advantages such as the speed I mentioned, but for the most part that toon is a trailer. He gets pulled along.
I do run two accounts at once, but I don't typically play two accounts at once. I can pull a trailer very easy, but trying to run and fight, stun, attack and cast on the second account while I'm attacking turning, slamming and of course being rezzed on my main account is VERY hard. I simply cannot do that. If I do swap over to play my minstrel, I've parked my main in a safe spot so I can control the other toon.
The cons I have for playing multiple accounts are two keyboards, two sets of monitors, two toons to monitor as well as sprinting up on both accounts at the same time. It takes a little getting use to.
Do you have a set group you play with? What is the class composition of the group?
We typically play a guild group that has two healers, Tic, Tank, Theurgy, Pally, Sorc or Cabby, and of course the Reaver. Don't forget the speed bots that are begin pulled along. There have been times that we don't have a full guild group, and we do open it up, but the two healers are key to any group and we try out best to stick with it.
During your playtime, what do you find is the biggest challenge?
I think the biggest challenge we have is numbers. This game was designed around three realms, but there seems to be only two most of the time. It's Albs against Mids for the most part when we're playing and with the ability to swap realms so easily whoever typically has the more numbers tends to get more people logging in.
Tell us a bit about your Guild and your Alliance.
The guild I'm in is called Saints Without Mercy. We're relatively a small guild although looking at the guild listing you would find well over two hundred toons. Those toons consist of about 12 core players that have multiple toons. Saints was never big, we liked the smaller numbers. We like the fact that when you logged in people said hello and know who you are and what was going on with you as an individual. This is not just my guild to me, this is my family, and they all know I'm there for them if they need me.
The Alliance we belong to is known as Heart of Albion, and it consists of a few solid and determined guilds. The game has changed where we don't have the population to support multiple full alliances anymore, but that aside I am still honored by those that are within my Alliance and I thank them for their continued support. To all you that have stuck by my side through the years, I salute you!
I may be speaking out of turn when I speak for my Guild and my Alliance, but Heart of Albion has grown past the Alliance definition as with others that run with us constantly. We stand and fight for Albion, even the solo Albs that hate the Zergs. Many of us have put aside our petty differences and we've come together to face what comes our way.
For those solo players that drop siege towers or get rams going. For the 8 mans that push to the roof on keep takes. For the other Alliances that join in on the battle to defeat the enemy. For the other BGs that work at focusing on a common goal. For all those that assist me in the battle for the realm, I thank you for allowing me to be one of your leaders in the fight. It's because of all of you, that Albion is what it is.
Once you hit RR12 on the Reaver will you stay on the toon or do you have another class in mind that you would like to try?
Rescureav is going to hit RR11 the weekend of 7/22. With that said, I've got a LONG way to go to hit RR12. I do have other classes that I play, some are RR9 or 10, others are only RR5. Will I continue to play my Reaver till I hit RR12 and after, I don't know. I will tell you I like range, and on both the Reaver and the Friar, range is something I don't have. I will have to look at my toons and see if I can figure out what would best fit the need. Out of the six different classes I could play, I am positive I will not play a cleric.
Thanks to Rescu for taking the time to answer our questions!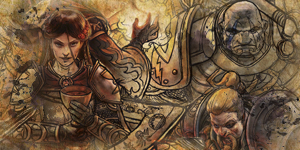 From the desk of our German Community Admin, Lea!
Patch 1.123
Patch 1.123 ist erschienen und hat viele spannende Neuerungen gebracht! Neben neuen Bereichen für Solo- und Kleingruppenspieler, täglichen Quests, Überarbeitung von verschiedenen Klassen und der Rückkehr von Buggane's Obelisk freuen wir uns besonders, euch unseren ersten Vorstoß in Sachen MTX-Store vorstellen zu dürfen. Um diesen Shop zu benutzen, könnt ihr auf Origin.com Codes für die legendäre Währung Mithril erstehen, für die ihr im Spiel besondere Mounts kaufen könnt. Gekauftes Mithril ist auf allen verbundenen Accounts und Charakteren verfügbar, und die neuen Mithril-Mounts können von allen Stufe 50-Charakteren des gleichen Realms auf einem Account benutzt werden. Außerdem erhältlich sind unsere neuen Designvorlagen, mit denen ihr das Aussehen der Ausrüstung eurer Charaktere anpassen könnt, ohne dafür wichtige Werte opfern zu müssen! Alle Details und Informationen zu Patch 1.123 findet ihr in den
deutschen Patchnotizen
.
A Dragon's Curse - Der Fluch des Drachen-Kampagne
Kapitel 5 der Kampagne ist gestartet und schickt euch in neue Dungeons in den Sheeroe Hills, Malmohus und Dartmoor. Besucht die
Übersichtsseite zur Kampagne
für mehr Informationen und erhaltet begehrte Gegenstände für Aurulit von den Händlern in den neuen Dungeons!
Freitags-Grab Bag
Die Freitags-Grab Bag ist seit ein paar Wochen zurück und beantwortet im Zwei-Wochen-Rhythmus Fragen aus der Community zu Spielmechaniken, Klassenfunktionen und dem Spiel im Allgemeinen. Die aktuellste Ausgabe vom 28. Juli könnt ihr
hier
nachlesen. Sie beantwortet Fragen zu Geist-Resistenzen auf Gegenständen, ob die Haltbarkeit von Instrumenten der Grund für die derzeitigen häufigen Abbrüche von Gesängen ist, die Bedingungen eines Solo-Kills, Token zur Rückkehr zum Eingang der Housing-Gebiete sowie die weiteren Pläne für den MTX-Shop!
Wenn ihr News habt, von denen ihr denkt, dass sie in den Newsletter gehören, lasst es unsere deutsche Community Administratorin [
Shileah
] über die Postcount.net-Foren wissen!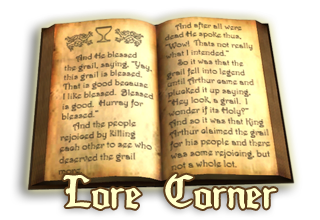 Albion
Daila has forged our weapons. We can now strike the enemies from Darkspire and pierce their magical shield. It is time to reclaim Albion from the Tenebrous and prepare ourselves to move within the Catacombs. Once we defeat their leaders, Dartmoor will once again be safe.
--Commander Selan
Midgard
Warriors of Midgard! I have gone on a short journey since we last spoke. I have been into the Catacombs, passed the Burial Grounds, and into the Glashtin Forge. Freki and I searched for a smith capable of such miracles. I have the Soul Weapons. We can now defeat the Drakulv King and reclaim Drakulvhamn! It begins now!
--Garmr, leader of the Drakulv Rebellion
Hibernia
Heroes, my sister, Sayri, has returned to Sheeroe Hills. She has been in the depths of Hibernia, and she is leading the Glimmer to build something…terrible. I fear Mother has gotten into her head again, and when Sayri listens to Mother, bad things happen! With our Soul Weapons, we can face Sayri and her terrors. We must stop her, for the good of a renewed Hibernia.
--Salle, the Glimmer Fairy
A Look Ahead
In this week's
Grab Bag
we mentioned our plans to introduce new cosmetic items to our MTX store on a monthly basis, and a future update will see a new helm pattern released. As promised, here's an early peek at two upcoming helm skins!
Larger images and more details will be available when released
Community guilds to join if you are new or returning
Hibernia: The Federation of Hibernia
Albion: Dark Knights of Camelot
Midgard: Nevermore