And for good measure we'll throw the normal named orc into this too. They didn't seem to warrant their own feature so I'll group a few together. /php-bin/shared/images/icons/smile.gif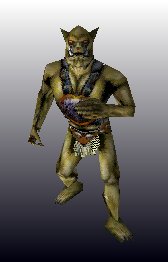 The normal named orc, the prey that every newbie starts on after his/her first great hart falls to the prowess of an NPC vendor's katana. These guys give about 50 gold, a weapon, an item such as thigh boots or a bandage, and one carved raw rib.
The frightened orc is a newcomer to the world of UO. He has the same loot as the normal named orc, but acts differently. Instead of foolishly charging into battle...he flees the other way. This fellow has a knack for distracting pets and making them run away from their masters.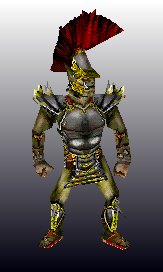 The orc lord, one of the heavy-hitters among the orc dexers. He averages 130 to 300 gold, and in some areas his loot is quite formidable, averaging around 700 in the desert around Compassion shrine. He sometimes has magic items as well, gems, a two-handed axe, ringmail tunic, and thigh boots. On occasion he can also have an evil orc helm.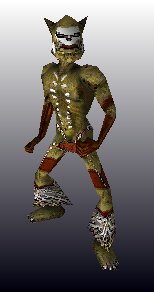 Depending on your skills, an orc mage can be a formidable opponent...especially if he has friends. These guys have 100-150 gold, reagents, gems, scrolls, arrows, potions, and the occasional mask of orcish kin.

The mask gives the wearer the ability to walk among *orcs alone* without being attacked. Other monsters will still attack. The mask explodes if the wear attacks an orc...or a pet connected to the wearer attacks an orc. This can be useful for sight-seeing purposes in invaded towns. Orc mages can cast a wide variety of spells and can cast a flamestrike or ebolt with the same finesse as a daemon.
Fire up the haikus and commentary, it's your turn! /php-bin/shared/images/icons/smile.gif