Crazed Zealot
Premium
Stratics Veteran
Stratics Legend
RARES JUBILEE 2019: VOYAGE TO SMUGGLER'S COVE
SUNDAY JUNE 2ND THRU SUNDAY JUNE 9TH, 2019

Everyone is welcome to come to Atlantic for a chance to win some great prizes! Take the moongate provided by the Luna Moongate

​
Contest #1 Artistic Design - Theme: High Seas
Each participant will be given a 5x5 square in a specially designated house.
Space is
LIMITED. Only one entry per person.
Entries will be begin Sunday, May 26th. Please contact Smoot or Laina to enter.
Smoot: icq 442212126
Laina: icq 132394785
Voting will be done on Stratics. Contest Voting will take place June 7th to 9th.
A screenshot of each entry will be posted on Stratics June 7th for voting, so please have your designs done by then.
*EXAMPLE*
Last Years Winner:
Orcish Volleyball With Humie Heads! Summer Fun!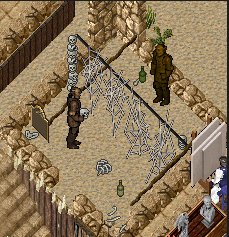 You can also check out all the other entries from last year here:
Rares Fest - Small Space Design Contest - Winners Announced
Please try to keep designs to spawning and lower cost items. EM rares should not be used in designs.
Prizes will be awarded at the Closing Ceremonies Sunday, June 9th 7pm. If a winner cannot attend please make other arrangements to pick up your prize.
First Place
:
1x Decorative Kitchen Set
1x Captain's Bundle (Britannian Ship, Pilot's Wheel, 2 Ship Dyes)
1x Lighthouse Deed
1x A Mystic Fireplace Containing The Old Flame Of The Sosarian Gods
500 Million Gold
Second Place
: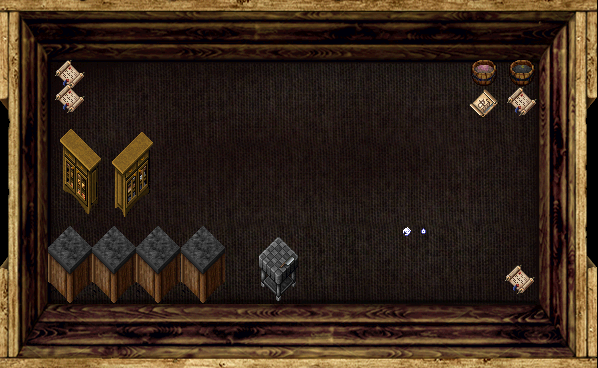 1x Decorative Kitchen Set
1x Captain's Bundle (Britannian Ship, Pilot's Wheel, 2 Ship Dyes)
1x Lighthouse Deed
1x A Britannian Noble's Signet Ring
1x A Britannian Noble's Wristlet
200 Million Gold
Third Place
:
1x Decorative Kitchen Set
1x Captain's Bundle (Britannian Ship, Pilot's Wheel, 2 Ship Dyes)
1x Lighthouse Deed
1x Rubble Seaweed
1x Doubloon Package (Includes: 1x Triton, 1x Mysterious Statue, 1x Decorative Dragon Cannon, 1x Complete set of Wooden Ship Carvings, 3x Title Deeds (Sailing Master, Powder Monkey, Botswain)
100 Million Gold
Fourth Place
:
100 Million Gold
Fifth Place
:
100 Million Gold
Other Contests:
Atlantic 2019 RARES JUBILEE: VOYAGE TO SMUGGLER'S COVE (OVER 1 BILLION GOLD IN PRIZES)
Main Thread with Schedule:
Rares Fest - Hoist Your Sails, Raise Your Flags, Beat to Quarters For The Atlantic Rares Jubilee 2019
​