RSS Feed
RSS Feed
Stratics Veteran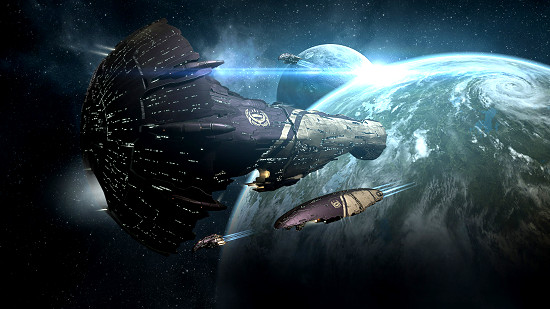 Spectacular new ship SKINs are now available in the New Eden Store to celebrate the 1-year anniversary of
Empress Catiz I's coronation
.
This beautiful new SKIN is based on a majestic golden-purple theme and proudly displays the golden Amarr crest as the centerpiece. Amarr Loyalists and supporters of Her Majesty can show their unwavering loyalty by flying these color. Alternatively, you are welcome to enjoy this high-quality SKIN for its beauty alone.
This SKIN is available in the New Eden Store as a special celebration offer from 26 September to 3 October for the following Amarr ship hulls:
Purifier – 190 PLEX
Dragoon – 190 PLEX
Confessor – 190 PLEX
Sacrilege – 230 PLEX
Devoter – 230 PLEX
Guardian – 230 PLEX
Prophecy – 230 PLEX
Harbinger – 230 PLEX
Oracle – 230 PLEX
Armageddon – 290 PLEX
Abaddon – 290 PLEX
Paladin – 290 PLEX
Providence – 390 PLEX
Revelation 390 PLEX
Archon – 390 PLEX
Avatar – 490 PLEX
To celebrate his anniversary further, we offer the popular Marauder SKIN bundle with a 20% discount until 3 October, after that it will be retired from the store.
Marauder Bundle (4 SKINs) – 600 PLEX
Purchasing SKINs is easy:
Log into EVE Online
Have sufficient PLEX
Go to the New Eden Store (press ALT+4 or use the Neocom to access the store)
Purchase the SKIN(s)
The SKINs are then available in your redeeming system
Continue reading...