RSS Feed
RSS Feed
Stratics Veteran
Greetings Fellow Avatars!
This week's update brings players of
Shroud of the Avatar
a new adventure scene! Now, adventurers can delve into Lord British's Castle, the newest
Episode 2
scene to be released! Among other amazing updates, the food system got a very significant improvements! For those wishing to participate in any
community activities
, upcoming one-time and recurring community events have been announced! Be sure to also review the
Players Guide
and
Known Issues
list for additional information on recent changes and upcoming fixes. Now, let's see what we have for you in this week's edition of Update of the Avatar:
News Announcements
Community Updates
New Adventure Scene: Lord British's Castle!
Master world builder Keith "Sannio" Quinn has done it again! His latest adventure masterpiece is Lord British's Castle and is now on the live server for players of
Shroud of the Avatar!
The gorgeous gardens, theater, and décor would be quite inviting to guests under normal circumstances, but alas, these are not normal times, Avatars! Something is amiss at Lord British's Castle in Mistrendur, and only
Episode 2 Access
holders can to rally to our ruler's aid!
Challenge yourself! Progress through the castle while fighting waves of progressively-harder enemies (similar to the Compendium of Pain and Suffering)
Explore! After clearing out the whole castle, explore new areas that weren't accessible while invaders were around, including Lord British's vault (but only if you want your virtuous reputation tarnished!).
Quests! Talk to the guards by the entrance to learn a little backstory and get 2 new repeatable quests.
"Lord British's Castle! Frequently under assault by those who want to slay the ruler of New Britannia or pillage the vast fortune rumored to exist within his private vault. Even now, deadly enemies have breached its walls and overrun the stronghold's hallowed halls. Your reasons to venture to Mistrendur and into Lord British's home will be your own, but know that each room will throw you against waves of the toughest enemies you have ever faced!"
These words from Sannio should inspire caution amongst the intrepid. Those first to storm the gates of Lord British's Castle will soon learn that the waves of enemies within will continue to grow in power such that even the greatest of New Britannia's warriors will eventually fail. How far into the castle will your band of companions venture? What treasures could be within? A challenge unlike no other awaits thee!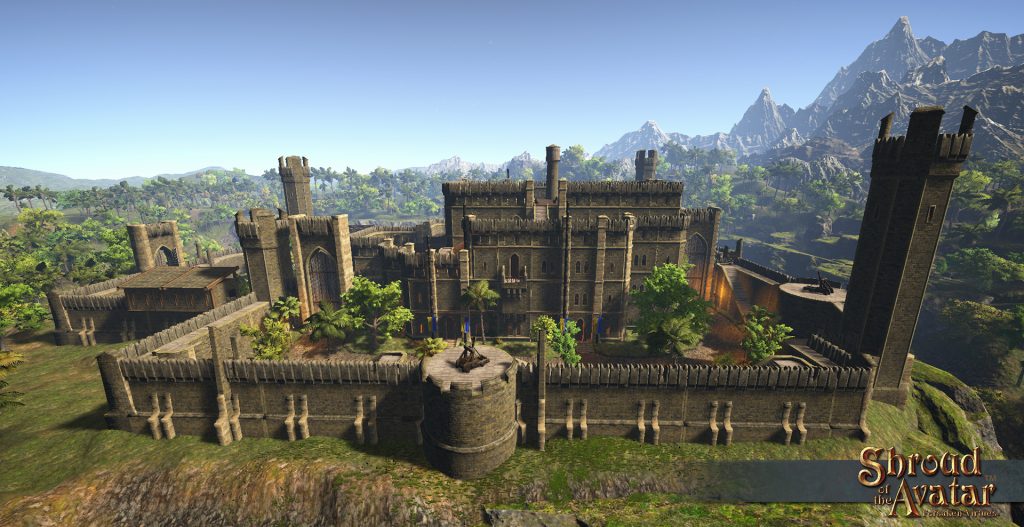 Latest News Q&A Friday Livestream!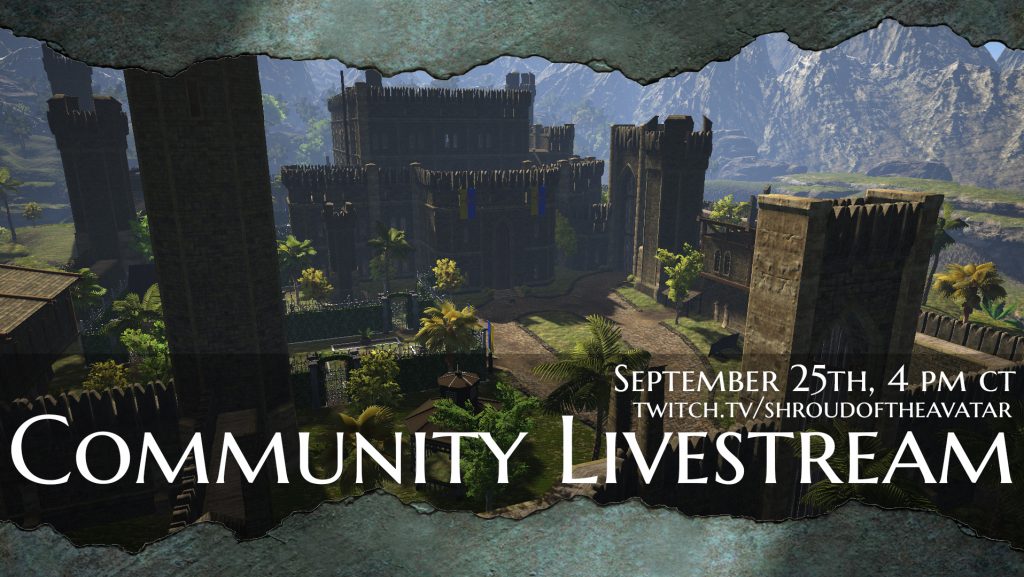 Another weekly Community Livestream is this Friday, September 25th at 4PM CT on
Twitch
! Join Chris "Atos" Spears and other development team members for a community 1 hour livestream!
To enter the prize drawings, type "a September to remember" into any in-game chat channel OR make a purchase on the website add-on store. Please submit questions into
Twitch Chat
by inserting
!question
at the beginning of your text. Watch on
Twitch,
Friday at
4 PM
CT!
Food & Drink System Update!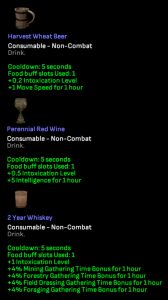 Avatars! Eat! Drink! Be Merry! A long-awaited round of love to the Food and Drink Systems is upon us! In the past, players could imbibe 2 foods regardless of which was eaten. Now, all foods and drinks have been assigned a numerical value from 1 to 3 which indicates how many food buff slots are utilized when eating and drinking that item. Up to 6 food channels are possible, so if a character eats 6 single point foods, they can fill up all 6 food channels. If the character eats 2 foods which have 3 points each, all 6 food channels are also filled.
This new concept as well as a revisit/balancing to all food recipes should greatly increase the versatility of the food system and make a larger range of recipes desirable for use and consumption. Here are some examples of food recipe tooltips which show the buff slots as well as revised effects: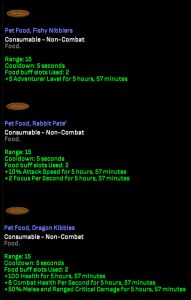 Also, players can now feed their pets with newly added recipes! Pet food allows for 3 channels of food in a point system entirely separate from the 6 food channels available for characters. The newly added pet foods are as follows:
Bear Bites
Dragon Kibbles
Fishy Nibblers
Rabbit Pate
Venison Jerky
Even after these changes patch onto the live server, the system will continue to be tweaked and each food recipe scrutinized. Ultimately we hope players of
Shroud of the Avatar
enjoy the revamped system. So many more amazing game updates are just around the corner, so stay tuned!
Agriculture Trophies: Pumpkins & Jack O'Lanterns!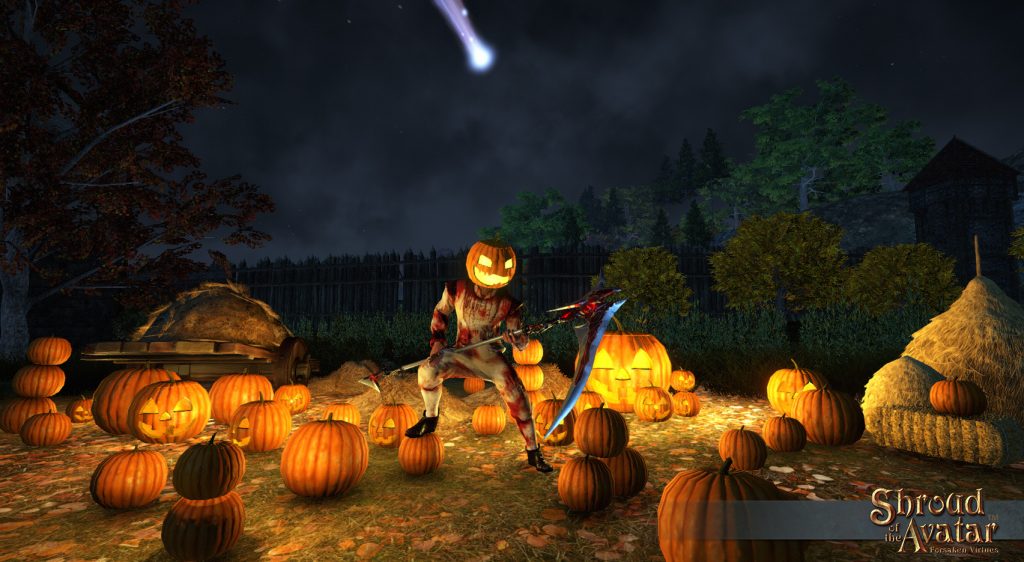 Gardeners of New Britannia, take heed! A strange occurrence has permanently altered pumpkins throughout the lands causing them to grow larger than ever before! Now, gardeners growing pumpkins through use of the Agriculture System have rare chances to harvest Trophy Pumpkins! Take those pumpkins to your crafting tables to convert them into Jack O'Lantern Trophies! The recipe for creating the Jack O'Lantern Trophies is for sale on Cooking Merchants.
Sometime in the near future and before the expiration of this year's appearance of Pumpkin Head, players can expect certain size ranges of Trophy Pumpkins to drop as loot from the spooky seasonal boss and his minions. Of note, the Agriculture System will likely produce the largest pumpkins available.
Players can expect a considerable size range in available trophies, and the image above does NOT show the largest sizes! That's for the players of
Shroud of the Avatar
to discover! Happy gardening, Avatars!
Maps and More Maps!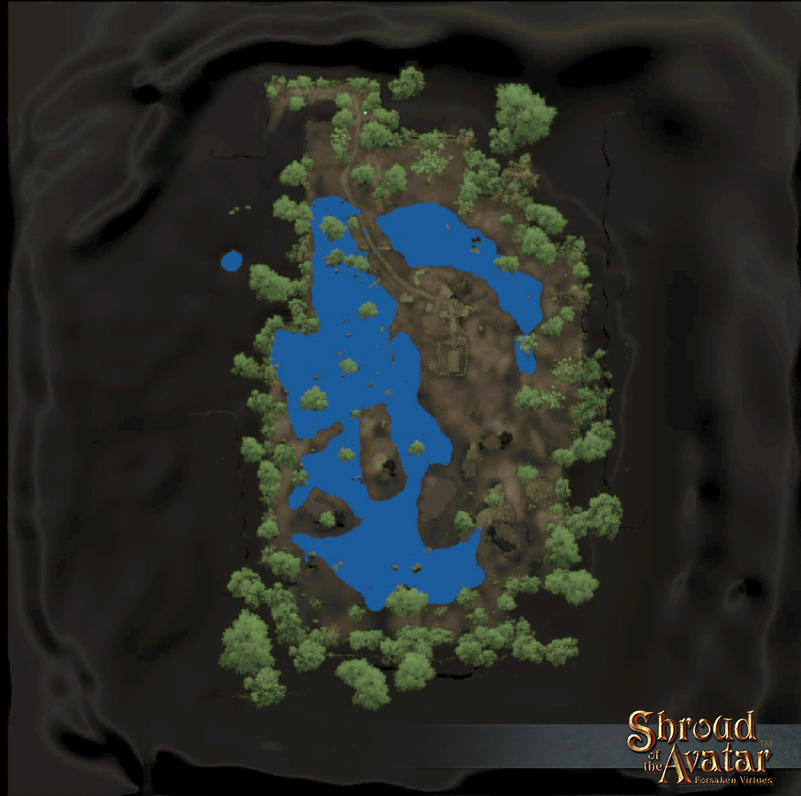 Mini-map creation in
Shroud of the Avatar
has resumed! The development team is hard at work adding additional maps so that players can find their way in the enormous world of New Brittania. As adventurers explore, they'll encounter these additional maps added for Release 82:
Celestis
City of Yew
East Perennial Trail
East Veiled Swamp
Eastreach Gap
North Brightbone Woods
Restless Forest
South Brightbone Woods
South Celestial Wetlands
Spindelskog
Tanglemire
West Veiled Swamp
Whiteguard Foothills
More maps will be added with every monthly release, so gear up and get out there, explorers!
Player Dungeon Creature Spawner!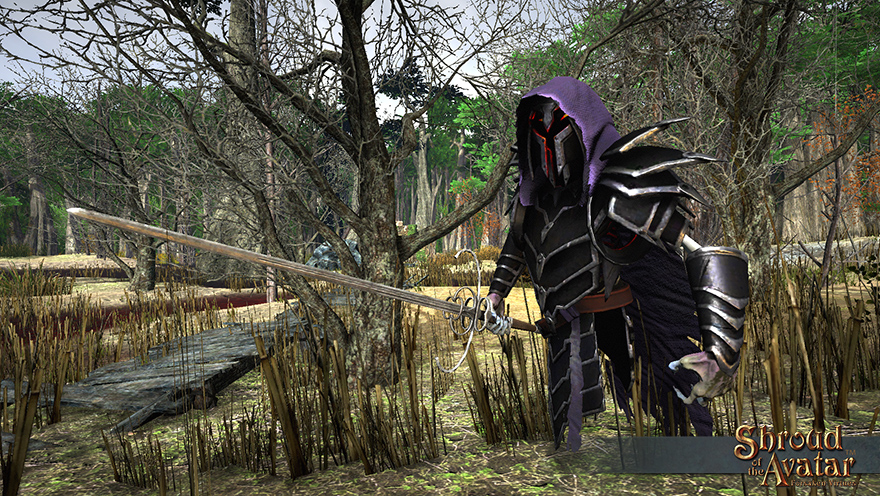 The Mysterious Swamp and Upper Tears are two adventure scenes amuck with the ever living… the lingering… those who should have passed on to their next lives but have not. The high level lich fighters in both of those scenes now have a small chance to drop a recipe for a Lich Fighter Spawner Statue! Once crafted, players can place these statues in their dungeons whilst in Design Mode. This marks the spawn point for a lich fighter. Once the dungeon is placed into Adventure Mode, the statue comes to life and is replaced by a Tier 15 Lich Fighter!
Meant solely as a method to add "roaming monster immersion" into player dungeons, these lich spawners will not generate loot nor experience since they can only be placed in non-encounter rooms where decorating is possible. Expect a larger variety of spawners to become available in the future as the dungeon system continues to evolve. The majority of these spawners will become available as crafting recipes, with focus placed upon requiring underutilized crafting materials such as Aortic Thrombi and Ancient Essences.
New Town Sizes Available!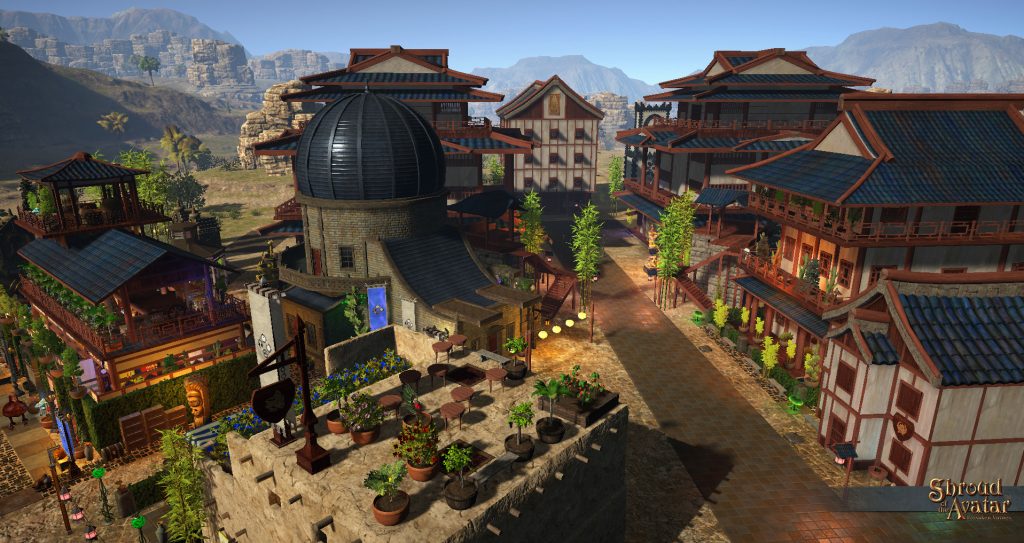 After the Megalopolis town size became available, the Player-Owned Town (POT) governors of New Britannia demanded even larger size upgrade options! And more upgrade options they shall receive! Now, players of
Shroud of the Avatar
can upgrade their POTs to the size of Gigalopolis and Teralopolis. Slightly before Release 82, these town sizes became available for town upgrades and
direct purchase
from the web store.
The various decoration and feature limits for these new sizes are as follows:
Lord of the Isle Fishing Expedition!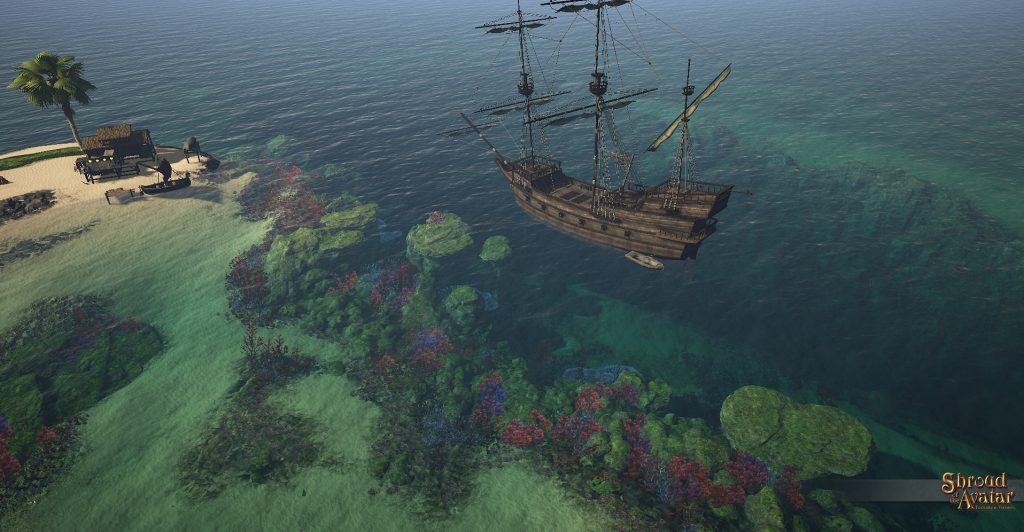 For all existing and upcoming
Lord of the Isle
supporters, a new perk has JUST been added to the list of goodies! In a future release, Lord of the Isle supporters will now receive a version of the Fishing Expedition scene! This scene will feature decoration surfaces as well as a baked-in island castle. Because this special expedition will use our Basement mechanics (and will not be a Player-Owned Town), players will be able to access them from housing lots. Only the owner and visitors with appropriate permission levels will be able to enter and decorate the scene as they desire, and other players will also be able to visit the scene and fish to their heart's content!
New Store Additions: Faun Conversationalist, Ornate Round Setees, & More!
An additional Inky NPC has been added to the store! Players can now enjoy customizing the dialogue for a Faun Conversationalist! Also, a new furniture style has been introduced and added to the Crown Store — round setees! Each setee allows for 4 occupants and is a must have for anyone with a reading room in their house! The setees feature two dye layers and a decoration surface behind the occupant's head. The pictured lamp does not come with the setees, but is there to demonstrate the decoration surface provided. Also, a giant Golden Oracle Guardian Statue has been added to the store!
Conversationalist, Faun 1
Ornate Red Floral Round Setee
Ornate White & Gold Round Setee
Golden Oracle Guardian Statue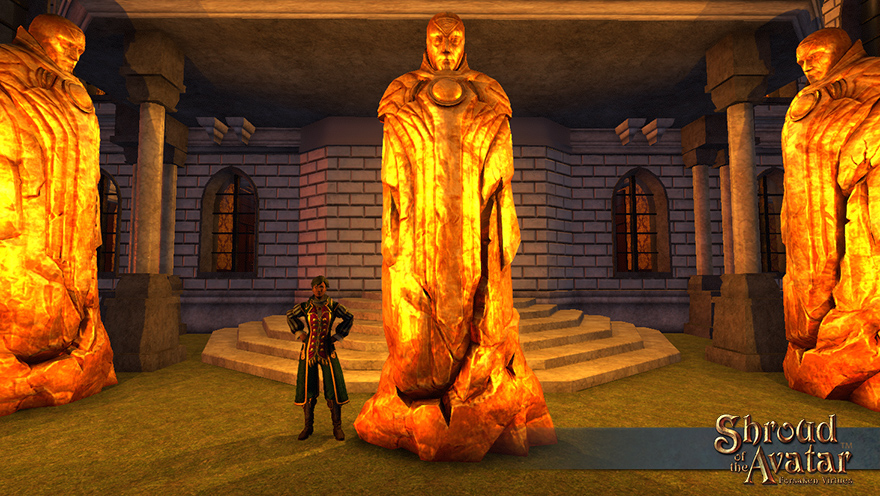 The fall and spooky store season is upon us, Avatars! From September 24th to November 6th, the following items will be available either in the Vault or as a recurring spooky/fall item:
Baby Black & Orange Spider Pet
Blood Spurting Headless Mask
Bloodraven Pet
Breathe Spiders Emote
Day of the Dead Colorful Mask
Day of the Dead Colorful Mask with Top Hat
Day of the Dead Colorful Mask with Veil
Day of the Dead Mask
Day of the Dead Mask 6-Pack
Day of the Dead Mask with Top Hat
Day of the Dead Mask with Veil
Dead Tree with Spider Webs 6-Pack
Ghost Cat Decoration Pet
Ghost Dog Decoration Pet
Ghost Raven Decoration Pet
Giant Grim Reaper Statue with Magic Portal Dungeon Entrance
Giant Lich Statue with Magic Portal Dungeon Entrance
Grim Reaper Mask
Grim Reaper Mask 2016
Grim Reaper Statue
Headless Horseman Grim Reaper Statue 2017
Headless Mask
Jabbering Bertha
Jack O' Lantern 6-Pack 2015
Jack O' Lantern 6-Pack 2016
Jack O' Lantern 6-Pack 2017
Jack O' Lantern 6-Pack 2018
Jack O' Lantern Glowing Mask 2015
Jack O' Lantern Glowing Mask 2016
Jack O' Lantern Glowing Mask 2017
Jack O' Lantern Glowing Mask 2018
Jack O' Lantern Mask 2015
Jack O' Lantern Mask 2016
Jack O' Lantern Mask 2017
Jack O' Lantern Mask 2018
Juggle Jack O' Lanterns
Juggle Severed Arms Emote
Juggle Severed Heads
Juggle Skulls Emote
Juggle Zombie Arms Emote
Juggle Zombie Heads
Large Headless Horseman Grim Reaper Statue 2017
Large Nightmare Statue
Large Spooky Fountain
Ornate Giant Grim Reaper Statue with Magic Portal Dungeon Entrance
Ornate Scythe
Ornate Scythe 2017
Ornate Scythe 2017 Pattern Pack
Ornate Scythe Pattern Pack
Ornate Skull Candle
Ornate Spider Legs Cloak
Prisoner's Mask
Puke Blood Emote
Rain Spiders Emote
Rotten Armor Outfit
Rotten Flesh Cloak
Skull Cloak
Spider Web Cloak
Spooky Wax Cylinder Pack
Tall Dead Hedge Fence
Torn and Tattered Wedding Dress Outfit
Torn and Tattered Wedding Tuxedo Outfit
Undead Specimen Vats Set
Witch's Hat
Woven Spider Web Cloak
Zombie Cat
Zombie Dog
Zombie Mask
Zombie One-Eyed Mask
Zombie Raven
Zombie Statue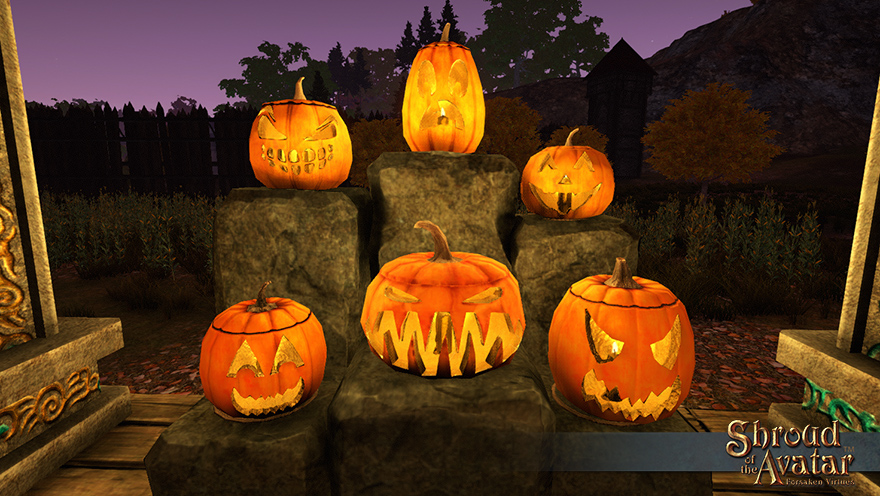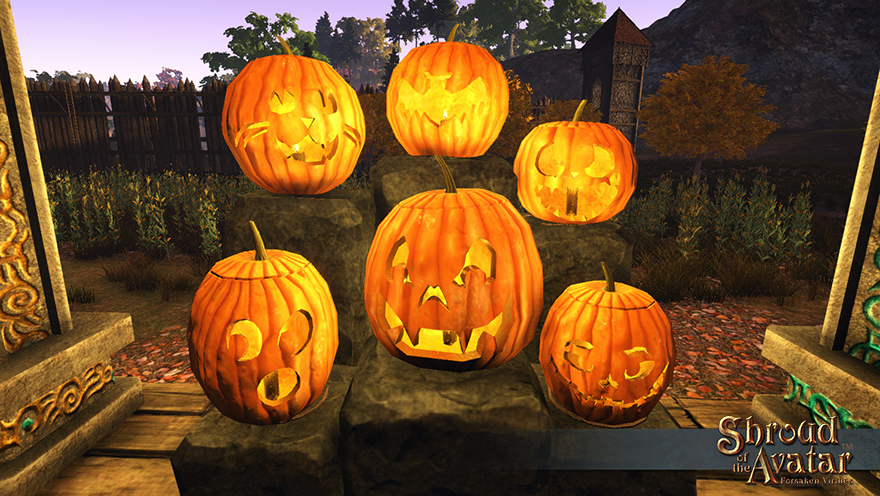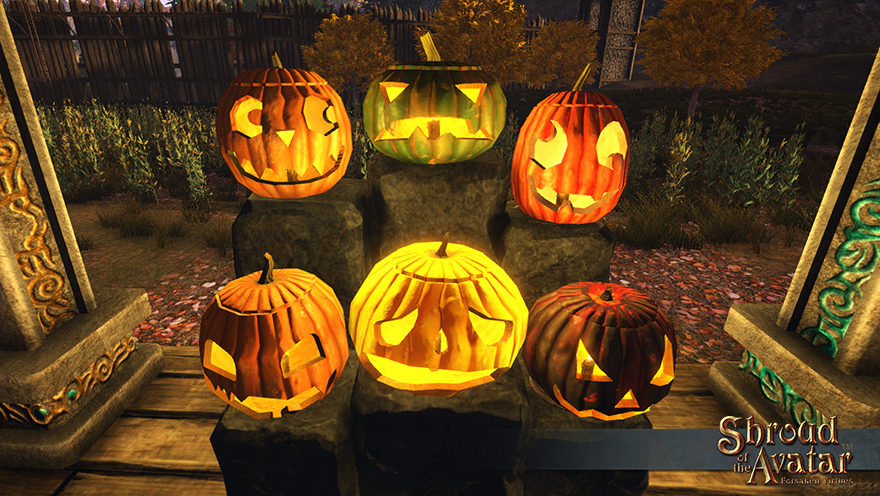 New Vault Round!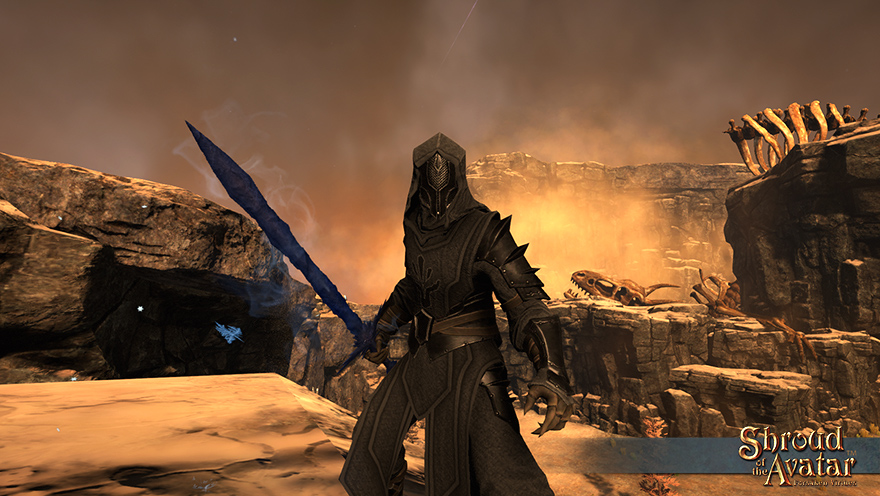 The current round of Vault items are available until Thursday, September 24th at 1PM CT. At that time, the next round of 9 items will be available for one week, and then the next, etc.
Black Clockwork Raven Decoration Pet
Adobe 2-Story Village Home
Shogun Five-Story City Home
Ornate Obsidian Sarcophagus
Black Ice Sword
Admiral's Hat
Ladies' Riding Outfit
Dragonfly Wings
Virtue Dirndl Outfit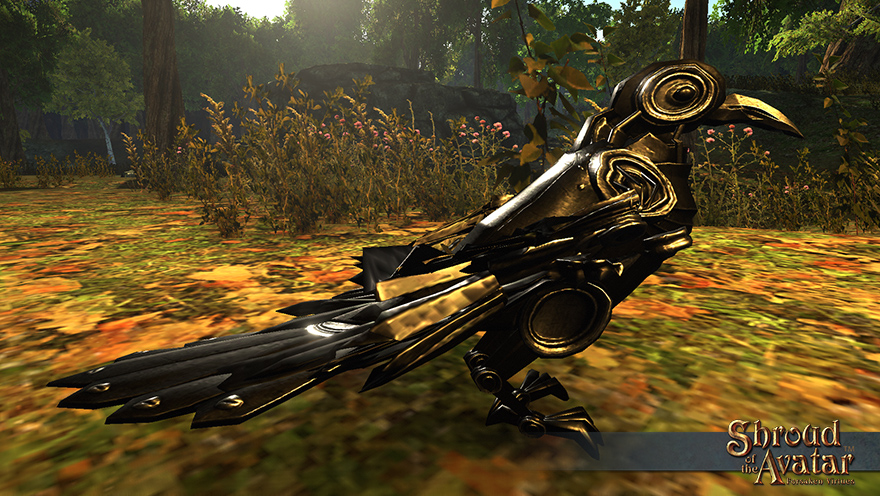 October Login Reward: Blood Spurting Headless Mask!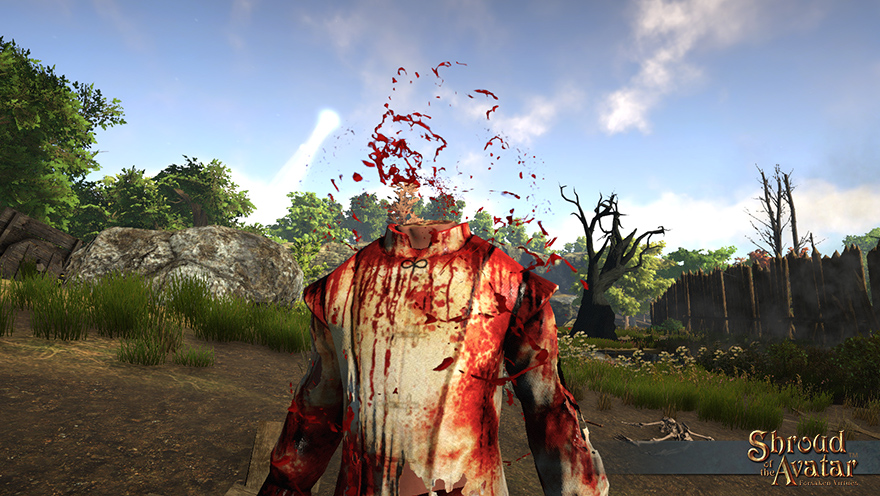 Do you have the strange urge to decapitate yourself and spew blood upon your friends and enemies? Well… now you can! October's login reward is a Blood Spurting Headless Mask! Simply log in during the month of October, and this mask will become available in the Rewards Window.
Release 82 Rewards Program Login Items: Lord British & Spooky Themed!
Avatars!
Rewards Program
login items for Release 82 are Lord British and spooky themed!
Reward Program
members must login during Release 82 to receive these login items:
Ghost Conversationalist
Skeleton Set 2 (5-Pack)
Lord British Plate Greaves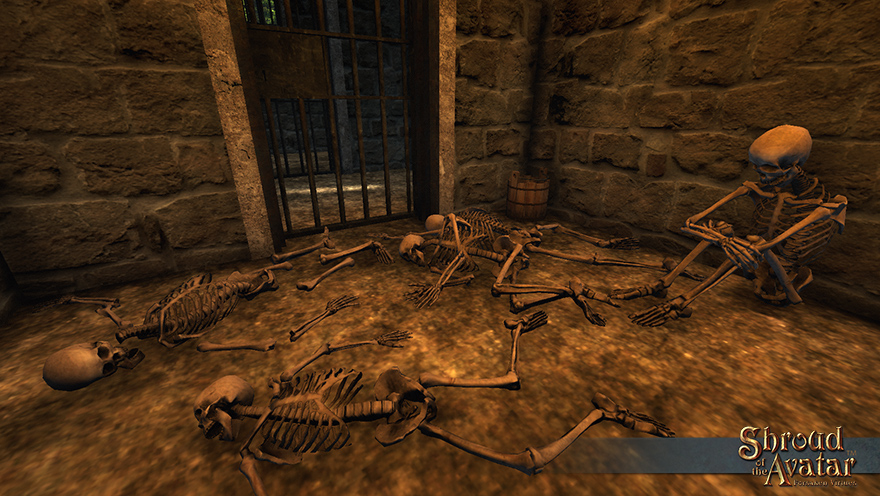 The
Shroud of the Avatar Rewards Program
lets you earn the best rate on purchasing Crowns, AND receive monthly reward items! For the low price of $9 USD per month you will receive the following:
900 Crowns of the Obsidians every month
Monthly Login Reward Items (~ 3 per month)
Exclusive Title every 3 months

3 Months: Keeper of the Faith
6 Months: Keeper of the Word
9 Months: Keeper of the Vow
12 Months: Keeper of the Flame
15 Months: Keeper of the Oath
18 Months: Keeper of the Pledge

Pick any Dye 12-Pack every 6 months
Pick any three of the 7 Obsidian Potions every month, including:

Potion of Capacity: Increases carrying capacity
Potion of Conservation: Reduces reagent use chance
Potion of Expedience: Swift gathering on all gathering skills
Potion of Precision: Increases Meticulous Collection to all gathering skills
Potion of Preservation: Reduces armor and weapon damage
Potion of Reclamation: Increases Salvage and Repair to all production skills
World & Miscellaneous Changes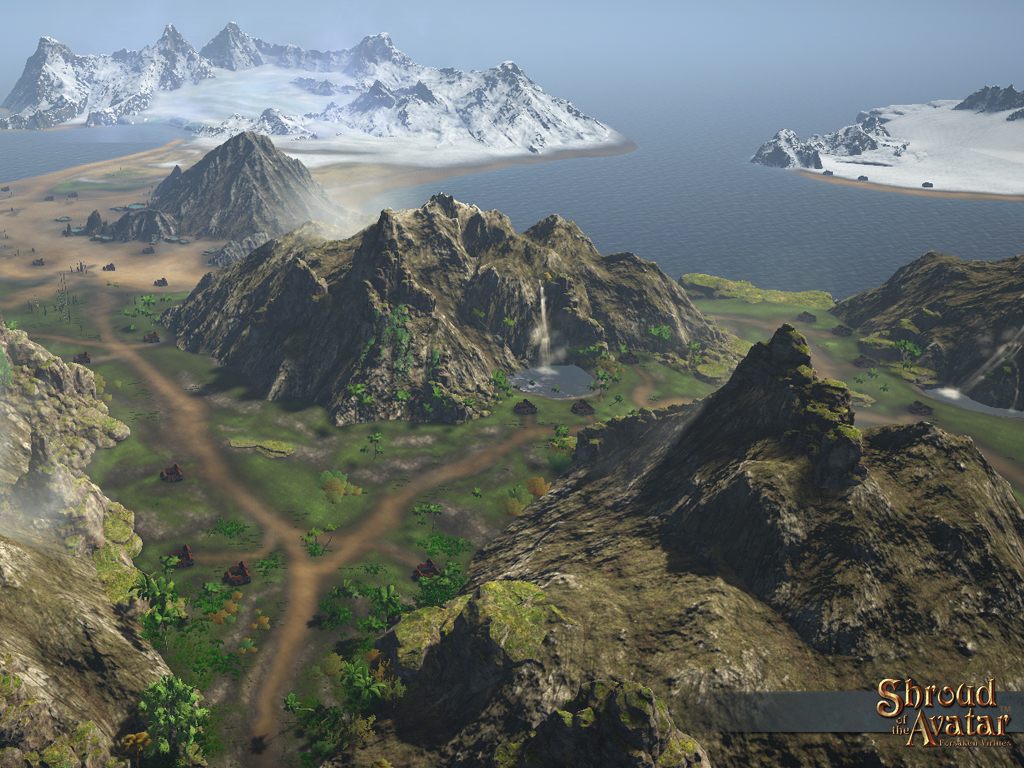 These miscellaneous updates affecting the game world or aspects of the user interface (UI) patched in during R81, will go live with R82, or will go live shortly after R82:
Troll's Bridge: The Snowy Mountains Road Encounter that included the Troll Twins has been converted to a non-random scene called Troll's Bridge. This scene is in the same location as the encounter version. This change will arrive sometime shortly after R82.
Sprinting on Overworld: More abilities are becoming available on the overworld map each release, to now include sprinting! Not to be confused with Dash or Sprint in the skill trees, by double tapping forward (default "W") a player will zoom faster across the map whilst expending focus.
Tanglemire: Additional fetid water fishing locations will be joining one already by the waterfall.
Explosive Barrels: The trapped barrels in NW Blackblade Mountains and Bunker C now feature initial physical damage in addition to the already present damage-over-time fire effects.
QA Server Quest Resets: Players can now reset their quests an unlimited number of times on the QA server for testing purposes.
Crafting, Items & Economy Changes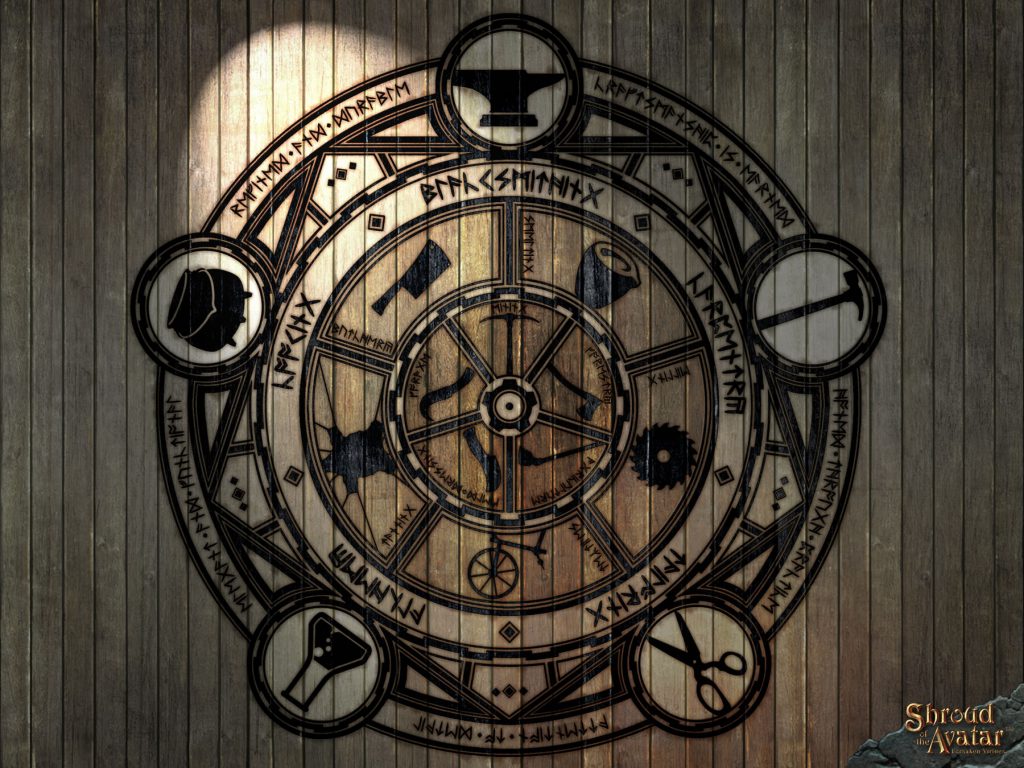 These changes to the player economy, in-game items, or crafting patched in during R81, will go live with R82, or will go live shortly after R82:
Conversationalist Recipe: A recipe for a new Conversationalist has been added to a decoration vendor in Xenos. The Beggar is the first craftable conversationalist, but won't be the last!
Additional Decoration Surfaces: The following items now have decoration surfaces…

Castle Wall Sets

Crafted Stone
Crafted Palisade
Dark Stone
Dark Stone w/Ladders
White Stone
White Stone w/Ladders
Viking Palisade
Shogun
Golden Stone
Golden Palisade

Crafting Stations (4 Varieties)

Founder
Benefactor
Expert
Gold Merchant

Cylindrical Basket Recipe: A recipe for a new decoration container has been added to decoration vendors in Resolute, Bramble, Jaanaford, and Storms Reach.
New Equipment Decorations: The following items now have decorative versions of the items…

Gloves of the Cutpurse
Boots of Skulking
Torch of Jerik
Thunderbranch

Crown Store Price Reductions: Many Crown Store items received price reductions and/or normalization. These changes mostly affected…

Conversationalists
VFX Decorations
Potions of Disco Fever
Spooky & Fall seasonal items

Devotionals: The tooltips for all devotionals now also indicate which types of buffs the devotionals provide.
Stackable Items: The following items now stack in a player's inventory…

1-Story Snowy Spruce Tree
2-Story Snowy Spruce Tree
3-Story Snowy Spruce Tree
4-Story Snowy Spruce Tree
Aether Vibration Device
Arrow Trap
Blue Cylinder
Construction Barricade
Construction Crane
Construction Planks
Construction Ropes
Construction Scaffold Walkway
Construction Stone Wagon
Darkstarr Chaos Throne
Darkstarr Chaos Throne (Reverse Colors)
Darkstarr Clock Tower
Darkstarr Clock Tower (Reverse Colors)
Epic Snowy Spruce Tree
Flame Trap
Gothic Dining Table
Gothic King Size Bed with Black Leather
Gothic Queen Size Bed
Hanging Torture Cage
Large Ornate Cordovan Harp
Medium Ornate Yule Wreath 2016
Medium Ornate Yule Wreath 2017
Medium Ornate Yule Wreath 2018
New Britannia Globe
Ornate Grand Piano
Ornate Kettle Drum
Ornate Pipe Organ
Ornate Red & Gold Filigree Harpsichord
Ornate Yule Music Box
Painting of Cordelayne
Painting of Crazy Teeka
Painting of Lady Minerva
Painting of Lady Shimizu
Painting of Lord Deiter VomPasker
Painting of Lord Serion
Painting of Master of the Mint
Painting of Master of the Mint #2
Painting of Rufus
Painting of Scott Jones
Painting of Scott Jones w/Special Frame
Painting of William
R55 Anywhere Lot Deed Raffle Ticket
R55 POT Lot Deed Raffle Ticket
Small Ornate Yule Wreath 2016
Small Ornate Yule Wreath 2017
Small Ornate Yule Wreath 2018
Spike Trap
Torture Chair
Torture Rack
Torture Table
Umber Upright Piano
Universe Broadcast Orb
Wind Power Generator

Public Garden Revamp: This POT-only decoration now features baked-in flowers.
Wall Clocks: These devices can now be rotated on a wall if players wish to display them in a crooked fashion.
Luminous Atavist Robe: This robe can now be socketed.
Rough Stone Craftable Walls: This crafted wall set can now be stacked upon other pieces within this set and can now scale from .5 to 1.3.
VFX Items: Visual effects (VFX) items such as butterflies, fireflies, fog, and bats can now be placed upon other items such as blocks or tables, onto walls and exterior walls, and on water. These items can now be scaled from .5 to 2.0, but this mostly affects the altitude of the VFX item.
Pole Torch: This decoration can now be placed in POTs as well as on other items such as blocks or tables.
The Ring of Wisdom: This artifact now has an epic version.
Combat Balance & Changes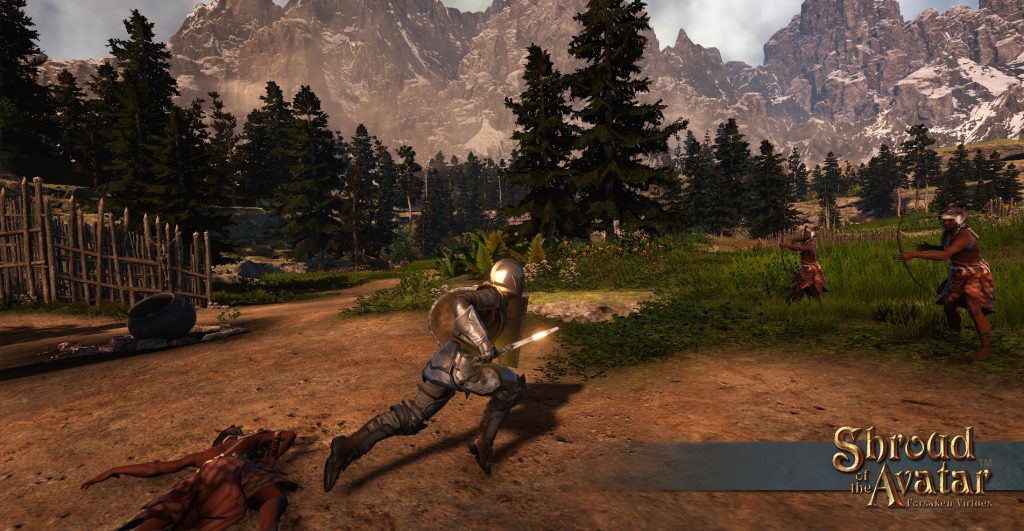 These changes to combat skills or concepts patched in during R81, will go live with R82, or will go live shortly after R82:
Rusty Armor: This armor set has received Damage Resistance updates in line with recent changes to other armor.
Shooting Star: The damage and focus cost for Shooting Star has been increased by 25%. This skill has also received significant VFX improvements.
Combat Buffs: A very large number of changes have occurred across the spectrum of crafted food and drink which will greatly change how a player decides upon food buffs for combat. Pet food has also been added. See here for the main article.
Updated Player Owned Towns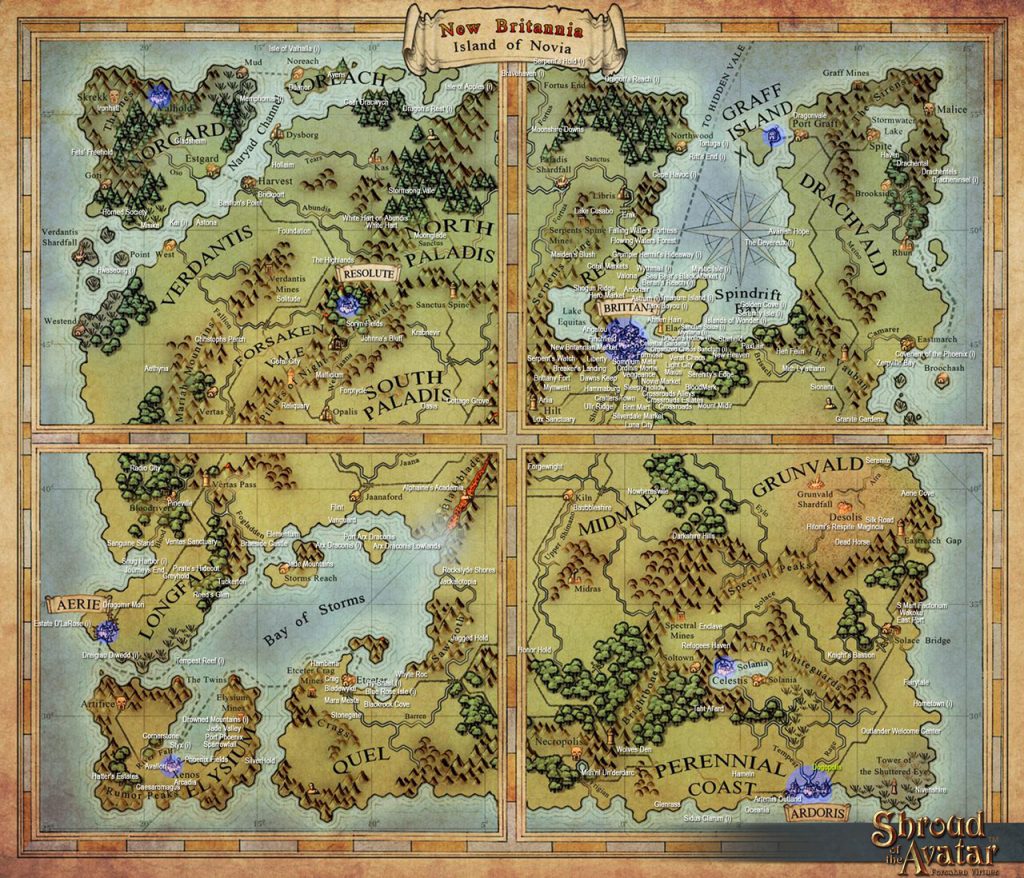 These updates affected Player Owned Towns which patched in during R81, will go live with R82, or will go live shortly after R82:
Brittany Fort: Added multiple interconnections.
Cottage Grove: Upgraded to City.
Dead Horse: Upgraded to Crossroads Village.
Estate D'LaRose: Changed owner.
Forgewright: Upgraded to Municipality.
Hammaburg: Changed owner.
Immortal City: Upgraded to City from Town.
Jade Gardens: Upgraded to Crossroads Village.
Jade Valley: Upgraded to Municipality.
Norstead: New Holdfast added to Mistrendur (plot 103).
Obsidian Market: Changed name (formerly Tower of Xee) and biome (now Forest 01c). Added interconnection with Tanglemire.
Treasure Island: Upgraded to Metropolis.
Wolves Den: Upgraded to Village.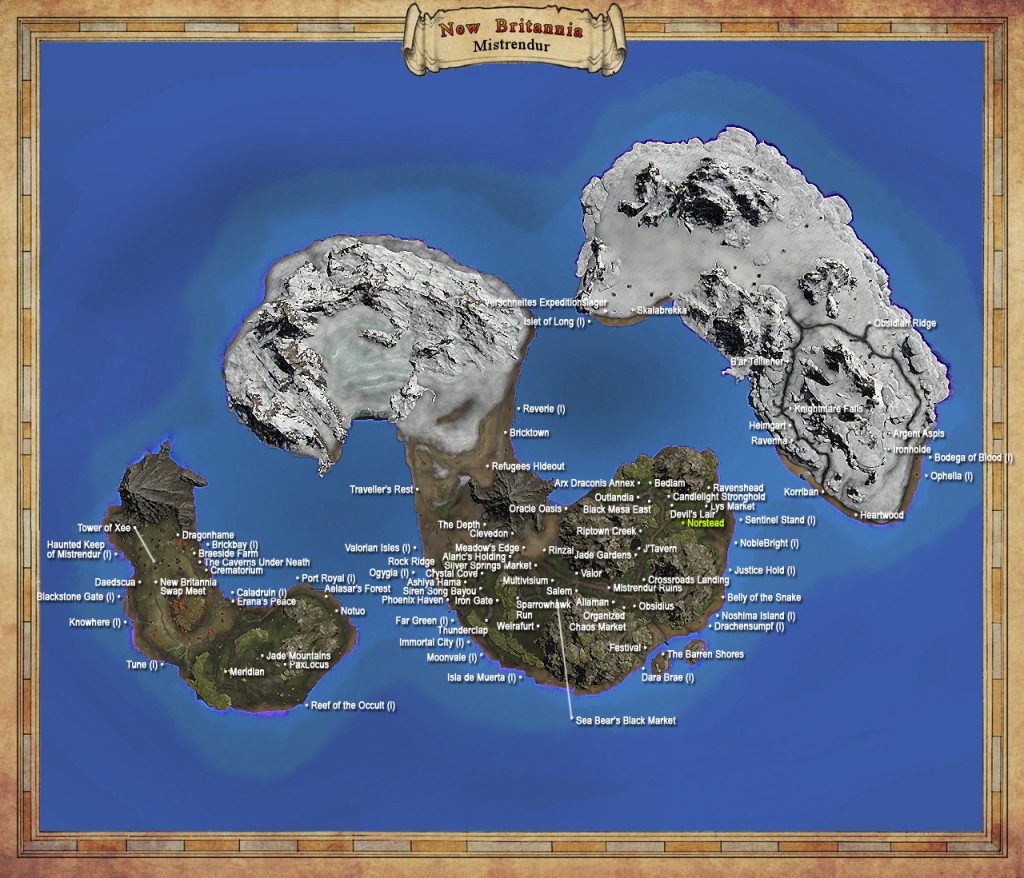 Bug Fixes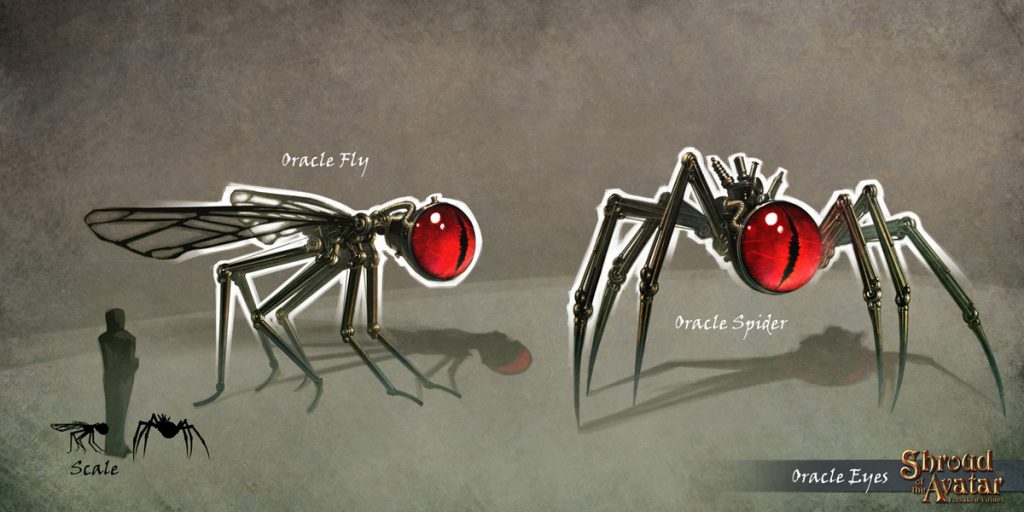 Albeit many bug fixes patched in during R81, will go live with R82, or will go live shortly after R82, here are some of the highlights:
Ichtyosaurus recipe now works correctly.
Fixed the issue with the dyeable Fishing Rod not showing its dyed colors periodically.
Fixes for large creatures getting stuck in several scenes were implemented.
Fix for entry difficulties in Verdantis Shardfall was implemented.
Several EP2 scenes with exit issues now send the player to the correct locations.
Epic Pax Ring can no longer be equipped with other variations of Pax Rings.
Bonus on the Epic Butcher's belt has been fixed.
Wallpaper fixes applied to Haunted Gothic Inn Village Home.
Various paintings have received unique icons.
Various collision fixes were implemented in Central Brittany.
Bunny slippers no longer discolor a character's feet.
Elven Mage Robe received store entry fixes.
Oski at the Ruins of Utheim now remembers player names.
The UI now properly displays the difficulty for Tanglemire.
Use of the Water Well is no longer considered stealing.
Fixed an unreachable ore node in Tanglemire and the Hills Encounter.
The names for epic item recipes now correctly display in the recipe book.
The emote /breathehearts now animates correctly when seated.
Stairs in the Shingle Roof 2-Story w/Balcony Village Home can now more easily be traversed.
Batch watering of plants has been fixed.
Armor set bonuses were fixed.
Fixes for various basements missing collision were implemented.
Crushing blow once again CRUSHES instead of taps.
Characters in offline mode can no longer teleport to POTs.
A stuck spot in Upper Tears has been fixed.
The Epic Crossbow of Accuracy can now be masterworked.
The Epic Wand of Undying Embers can now be masterworked.
The New Beginnings Oracle Cover Painting now has the correct icon.
The Portrait of a Gentleman now has the correct icon.
Updated Tanglemire's missing bones quest. The journals, responses, "footprint" highlighting, and compass markers all received improvements.
Improved Erla's "missing bones" reward in Tanglemire.
Improved the flow of Erno's quest at Crooked Shank.
Light source brightness in character design interface reduced to improve appearance of hair colors.
Lord British Plate Leggings now feature an eternal pattern if salvaged.
Floating decorations removed from the Vertas scene.
Linux players no longer fall through the floor of the Village Wood & Plaster Inn 2-Story Basement.
Collision issues on a rock ledge in the Forest Siege has been fixed.
The store preview for the Potted Giant Banana Tree has been fixed.
Players can no longer fall through the stairs in Eastmarch.
The wizard in Spectral Mines is now appropriately an Ebon Dawn Wizard.
Fixed a typo in the Ariel Rosehaven quest within the "mystery" response.
Beds not allowing players to lie upon them have been fixed.
Player music has received a higher audio priority to fix an associated intermittent sound problem.
Moving multiple stacks of items while extremely encumbered no longer causes drag and drop issues.
Attack speed bonuses now properly apply to pets.
The Bug Brigade Rides Again!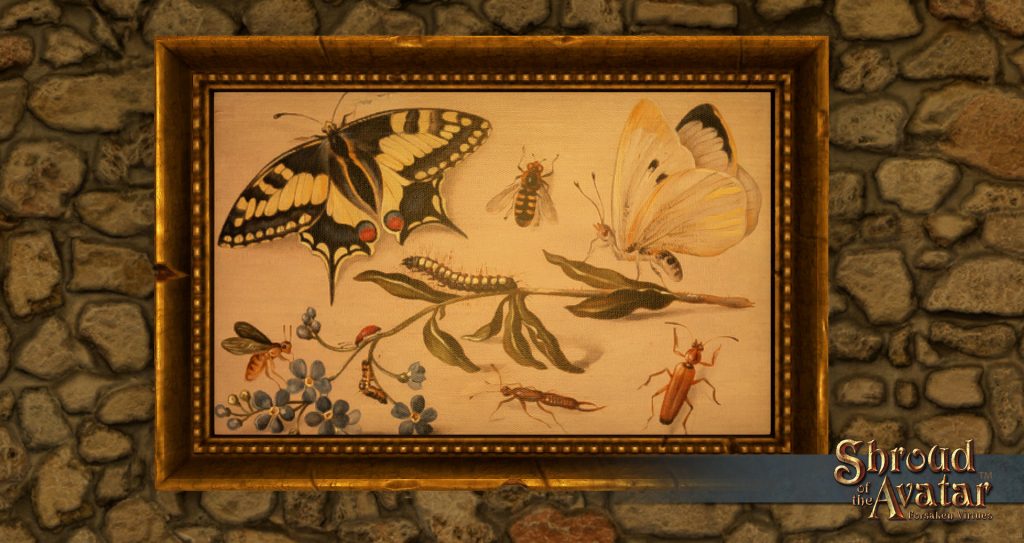 The Bug Brigade was established to assist the community and the development team to work together to improve the game. Since then the program has gone through a number of changes and was eventually placed on hold. The stability of the game is as important to the development team as it is to the player-base, and for that reason the program has been revamped and is being relaunched.
The program is now open to all players in good standing and bug rewards are back! They will be awarded on a progression basis monthly with only a minimal requirement to be filled to qualify.
We are bringing the bug forums current and will make every effort to have triage and intake for each validated bug. To assist in doing this we have asked Alley Oop, Justyn, and Tazar to take on a moderator role within the bug and feedback forums. Please congratulate them the next time you see them in the game or on the forums!
The Bug Brigade will be open to all. If you feel the game is your home, sign up and assist us in making it a better place to live! To sign up,
read the post "Bug Brigade Rides Again!"
in the main Bug/Feedback forums for both the Live or Player Test areas in the official forums. If you have trouble finding them, please ask a Hospitaller, or one of the Moderators via PM in the forums or in Discord.
Recent Shroud of the Avatar Livestreams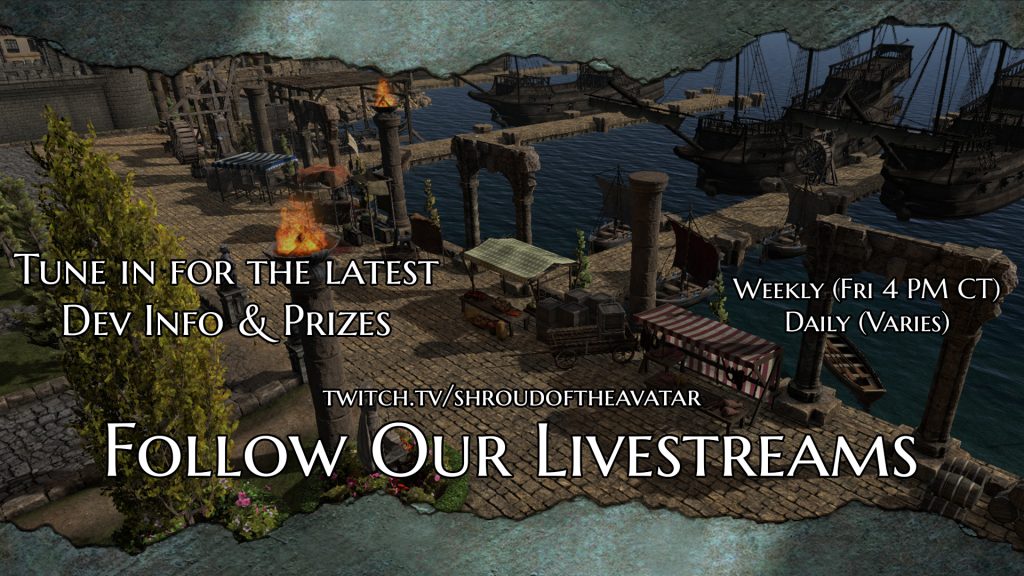 Atos and other members of the Shroud of the Avatar development team go live very frequently on our TWO Twitch Channels:
twitch.tv/shroudoftheavatar
and
twitch.tv/communityoftheavatar
— be sure to get these channels on follow and get the latest information right as we go live! Also, if you've missed our latest streams, check out our archive of content at our
YouTube Channel
(complete with "Mojito the dog" cam). Like! Follow! Subscribe! Prizes!!!
Don't forget to also join the Shroud of the Avatar team and community over at our other social media venues:
Are You a Livestreamer?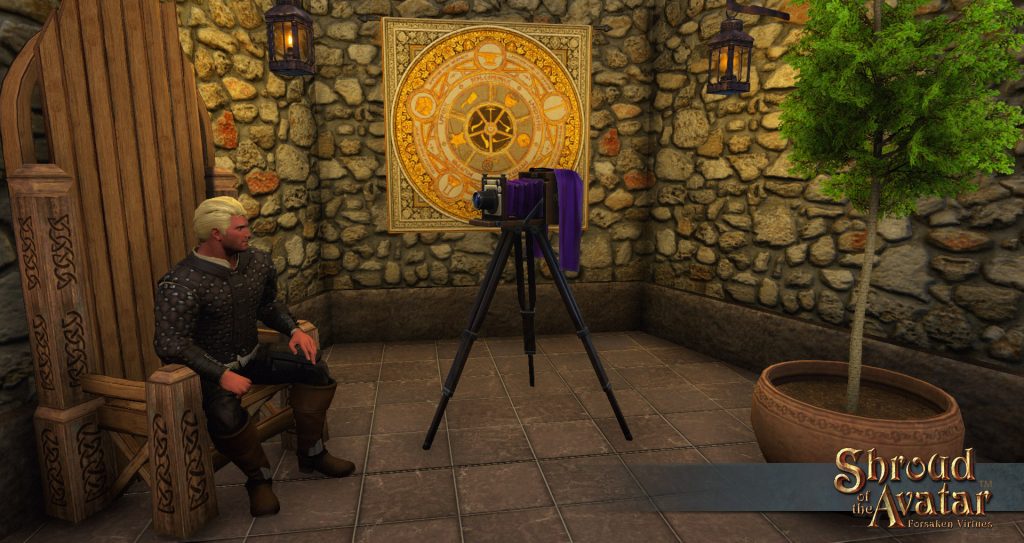 Soon, the Streaming Reward Program will be returning. As the details are getting reworked, we'll reveal more information. Traditional streaming rewards included an exclusive in-game Streamer Camera for being a veteran of our
Streaming Program
! Expect the camera reward to return! More goodies will come to your way as the program fully develops. Thank you for streaming
Shroud of the Avatar!
Lord of the Isle Episode 2 Bundles
As one of the biggest and earliest supporters of Episode 2 you will be granted the largest lot deed in the land (Castle), the title Lord (or Lady) of the Isle, a tour of Lord British's property, and dinner with the game leaders including Lord British himself!
Only 24 of these unique bundles will be sold!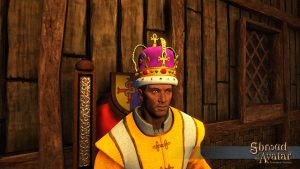 Complete List of Rewards:
Lord of the Isle Place Anywhere Castle Lot Deed: Tax Free Forever (when placed in a POT) and Tax Free for 1 Year (when placed outside of a POT). Placeable on water as well as land!
Title: Lord of the Isle or Lady of the Isle
Unique Lord of the Isle Home (pictured above)
NEW – Lord of the Isle Fishing Expedition (This scene version will work like a large instanced property such as a basement and will feature decoration surfaces to further beautify the scene.)
Town Size Upgrade (if a town is not owned by the LOTI supporter, they may gift this size upgrade to another town owner. Maximum possible town sizes will be taken into account, but the Teralopolis size just became available!)
Choice of 1 House currently available in the store
Castle Basement currently available in the store of your choice
Castle Wall Set currently available in the store of your choice (with enough for Castle Lot)
Unique Lord of the Isle Dungeon Room (To be revealed later)
140,000 Crowns
1000 Bank Slots
Pick 12 Prosperity Tools
Lord of the Isle Crown (In-Game Wearable Item)
Unique In-Game Emote (To be revealed later)
Early Access to Episode 2
Episode 1 Box and map signed by the team
1 hour one-on-one with Chris for design discussion (via video-conference)
One real silver ring crafted personally by Lord British: Numbered 1 – 8
In-game version of the Lord British ring: Numbered 1 – 8 (including a place-able decoration version)
Tour of Lord British's property
Fine dinner and drinks with Lord British, Darkstarr, and Atos at a location TBD in Austin or NYC.
NOTE: Digital items that are currently available will begin delivery as soon as Release 62 (Jan 31, 2019). Other items will be delivered at a future date TBD.
NOTE: Travel costs NOT covered by Catnip Games for Tour & Dinner.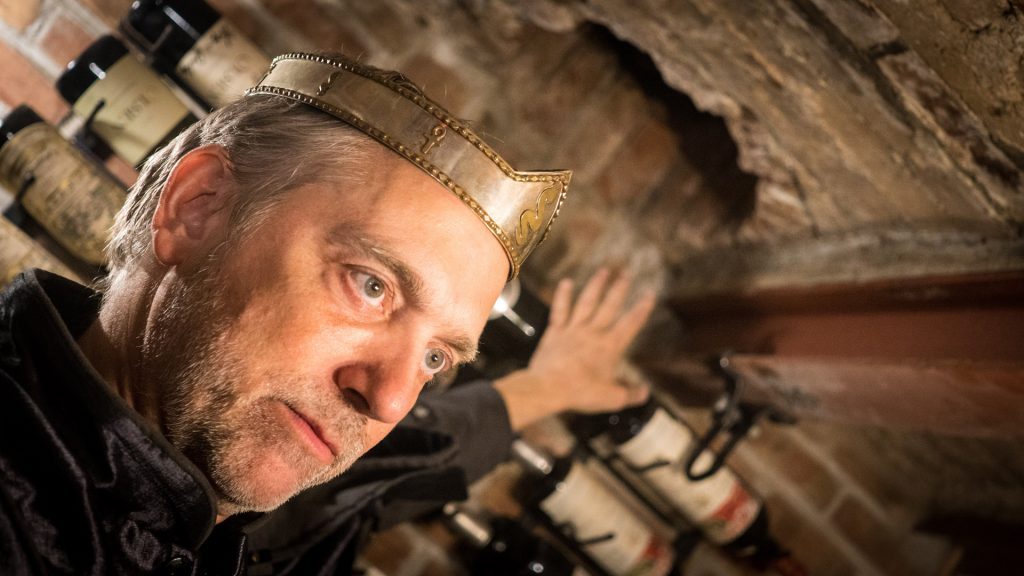 Upcoming Events Calendar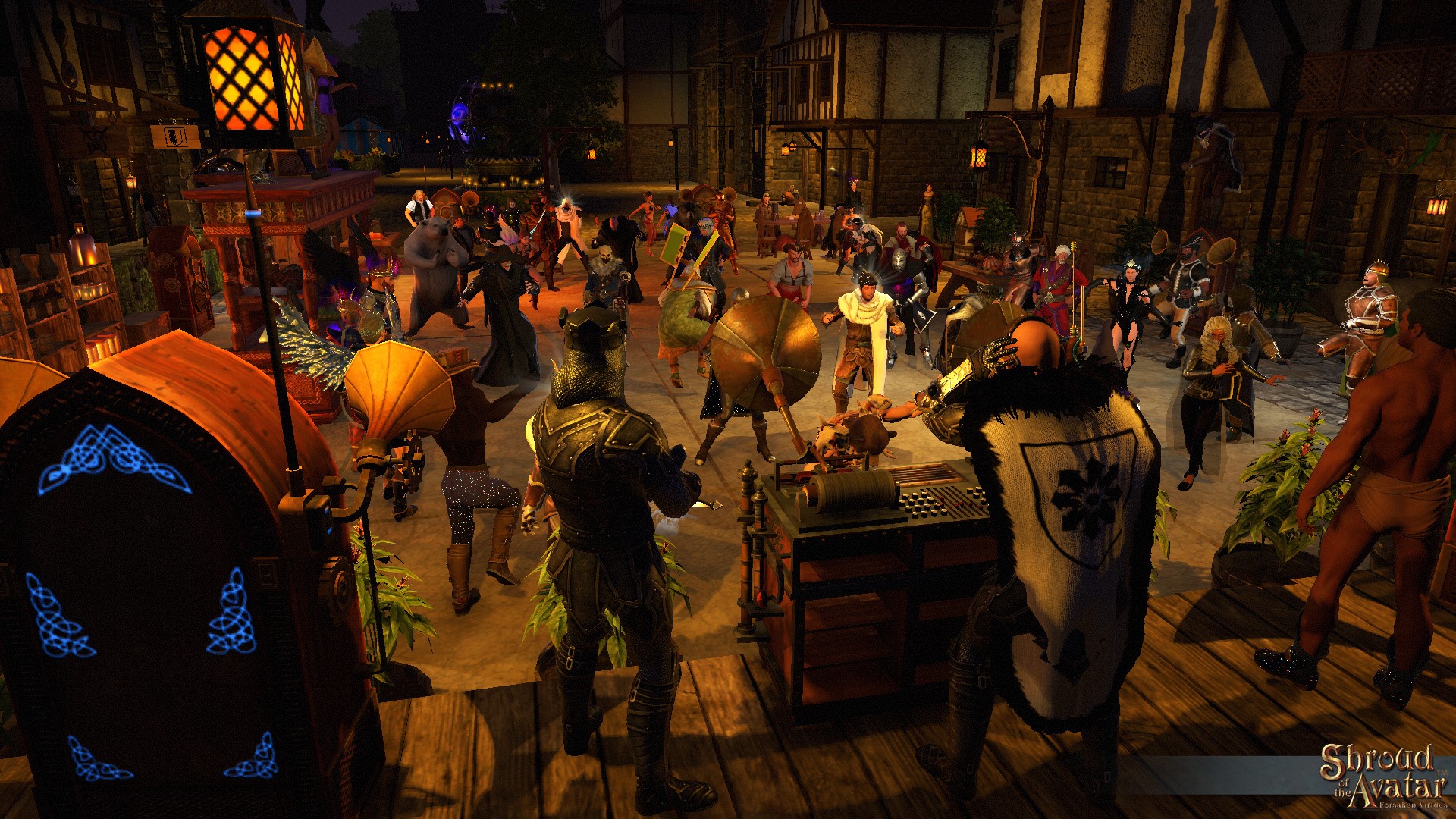 Be sure to check out the
Upcoming Events
page for spotlighted events plus links to various areas to post or find events on our forums:
2020 Release Schedule:
Release 83 – Oct 29
Release 84 – Nov 19
Release 85 – Dec 17
Meretz: Win a Topiary Keep Dragon Statue (No Trade)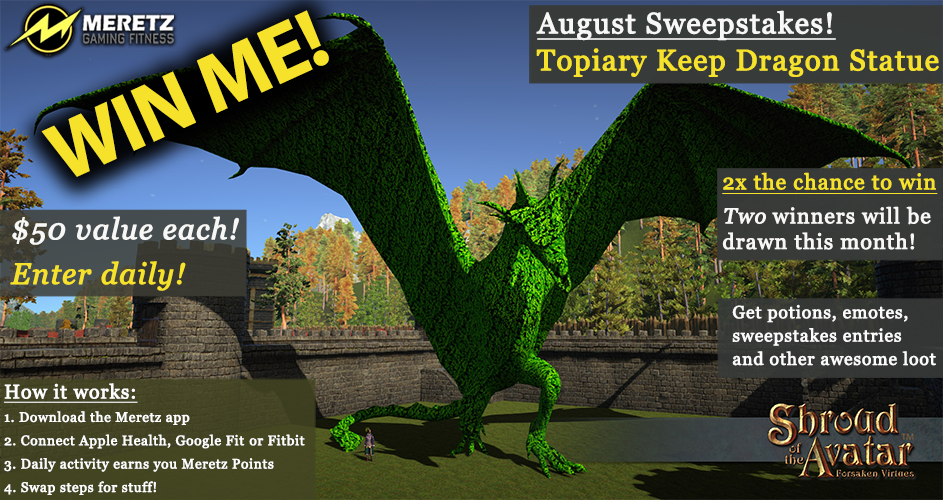 Whether you move a little or a lot, as a Meretz user you rack up valuable Meretz Points (MPs). The more MPs you have, the more stuff you can buy!
Think: in-game SotA goodies, Sweepstakes entries and tons more. With Meretz, we launch several sweepstakes every month. This month, we're giving away a Topiary Keep Dragon Statue (No Trade) to two lucky winners! AND, use your MPs every day for in-game items like potions and emotes.
What're you waiting for?
Download Meretz TODAY!
Community Event: Catnip Games Weekly Fishing Tourney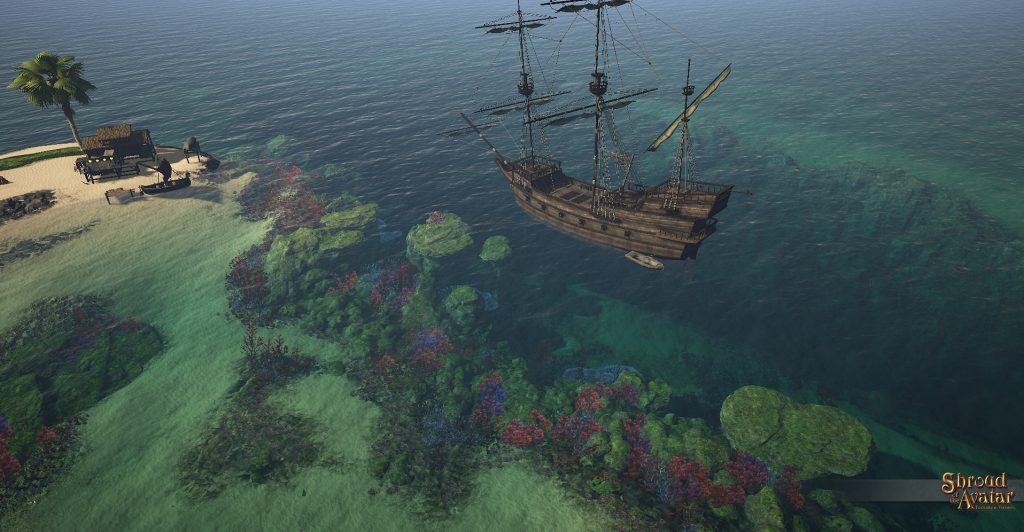 Greetings Anglers! The weekly Catnip Games Fishing Tourney is live! These contests run for 1 week intervals, Friday Noon to Friday Noon CT. We'll announce the winners every Friday during the livestream.
Town Registration:
Each week, the contest takes place in 3 Player Owned Towns, 1 Random PvP location and 1 Random Lava or NPC Town Location. Please register your Player Owned Town of choice in a reply to
this thread
, 1 entry per player, and these entries will be added into the town registry. The contest will cycle through the towns in the sequence they entered the town registry, then loop back again to the beginning. The town registry will be reset/wiped for new entries periodically to ensure only active/interested towns are within the registry.
Fishing Prizes & Objectives:
All prizes will be no-trade. Players may donate additional prizes in the name of their guilds or towns to sweeten the pot. This event timeframe is
Friday the 18th at Noon CT to Friday the 25th at Noon CT
, and these are the prizes and goals for the indicated week:
Largest FRESHWATER Fish (Town):

Rules: Must be caught from one of these towns
Prizes: Player Owned Town Row Lot Deed, Large Gold Fishing Trophy
Recommended: Please put a mailbox for your anglers to use by the water. For salt or fetid water contests, town owners can receive a loaner statue to convert the water type of their town to that of the contest, if required.

Largest Fish (PvP):

Rules: Must be caught in Dysborg Ruins
Prizes: 2 Chained Obsidian Shard 3-Packs, Large Silver Fishing Trophy

Largest Lava Fish:

Rules: Must be caught in Verdantis Mines
Prizes: Fishing Rod of Prosperity, Large Bronze Fishing Trophy

Participation Prizes:

Rules: Everyone who caught at least 1 trophy fish in this week's locations
Prizes: Small Silver Fishing Trophy
Cross-Over Events:
Prizes provided by the Community Manager will be available for participants and winners of the Fishing event, but governors, guild leaders and players are welcome to sweeten the pot by providing additional prizes based on objective criteria entirely of their own design. In fact, please consider planning events to overlap the duration and chosen weekly locations of the PvP and Fishing developer events. Please post these events in the in-game events forums and the Community Manager will promote accordingly. Please submit links to event threads which take place in the spotlighted towns, PvP zone or PvE zone.
Current Crossovers:

Knightmare Falls: Tellana has announced a wonderful spin-off contest with additional prizes! Be sure to participate!
How to Participate:
To participate, players need merely catch trophy fish in the 5 locations indicated above. The locations will change every week at Noon CT on Friday, so be sure to pay attention to the announcements for new locations each week!
Please do not send your fish to Elgarion via the in-game mail system.
Through data logging, he'll be able to determine the winners. SO please hold on to your fish, and feel free to use them in any fashion after the catch.
Head on over to the
Fishing Event Forum Thread
for more information. Happy adventures, Avatars!
Community Event: TheAvatar.Express Needs You!

If you're looking for a great way to get involved in the
Shroud of the Avatar
community, then look no further! The fine folks at
TheAvatar.Express
are looking for some new reporters. Avatars wishing to help with the following are highly desired:
Developer Stream Summaries
Twitter Reposting
In-Game Event Coverage
Events Calendar Management
New Features/Changes Tutorials
Interviews
Editorials
Any other game stuff you want to cover!
Also, the Avatar Express is going to be visiting POTs and writing one or two articles highlighting Shroud of the Avatar's great community! If you are interested in having your town featured, please reply to
this thread
with your town's name. You will be contacted to answer a few questions about the town and will be notified when the article is to be published!
To sign up as a reporter, visit
Be a Reporter — Avatar Express
. If you have any questions, feel free to start a private conversation with
that_shawn_guy
on the forums or shawnbutts #4362 on Discord. For more information, please also visit the
main forum thread
on this topic on the official forums.
Community Event: Belly of the Snake Spotlight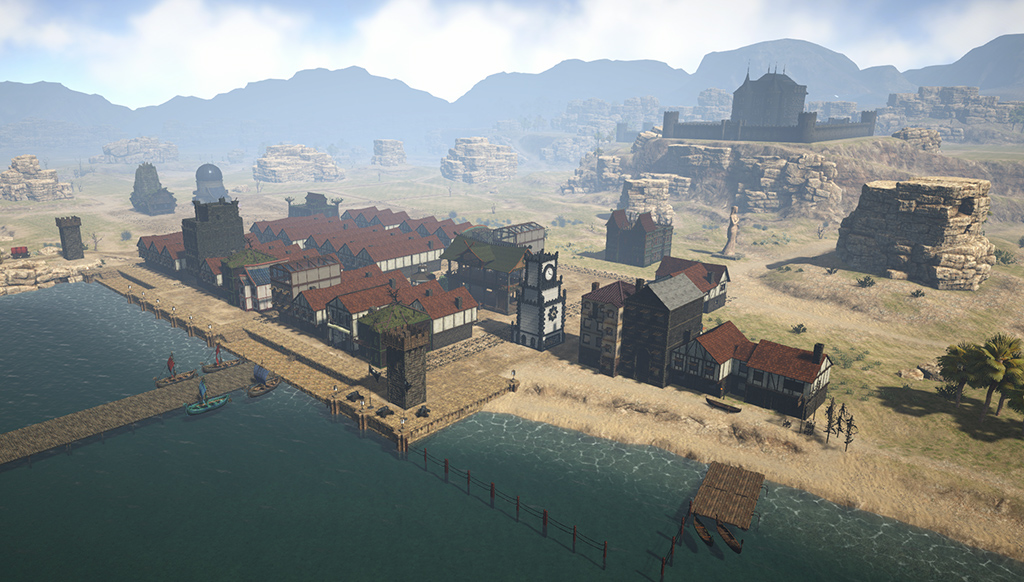 Stop the presses! Not long ago, reporters of
TheAvatar.Express
spoke with Warrior B'Patrick. Patrick is the governor of the Player-Owned Town known as The Belly of the Snake located in the lands of Mistrendur. Not only is the town incredible, but the article speaks volumes to the governor's resolve in creation and design. Please be sure to visit this amazing news website to
learn more about The Belly of the Snake
, but also head on over to the
main forum thread
on this topic to express your thanks to Thradia and friends for spotlighting the town so effectively!
Community Event: The Poets' Circle Returns
Kailef of the Poets' Circle is back in action, and he's ready to assist Avatars through the process of custom music review for possible inclusion into the game. Every Player-Owned Town has a customizable soundtrack available to it, and adding one's own music to that soundtrack most certainly adds a personal flair to one's governing endeavors. If you're interested in requesting the assistance of Kailef or simply learning more about this process, please visit the
main forum thread
on this topic in the official forums.
Project to Support: Shadow of Valhalla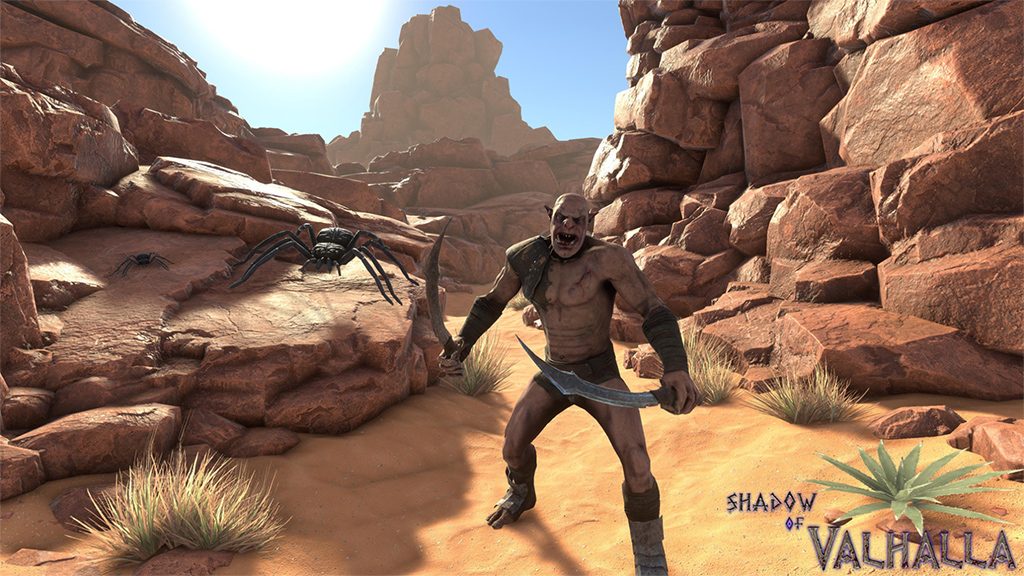 Shadow of Valhalla
is a visceral physics-based VR combat game with dynamic RPG elements, set within an ancient realm of Viking lore and mystic powers! Early Access beta includes "endless horde mode" featuring a variety of enemies with progressive difficulty. Also, players can discover many magic spells to unlock! So much more is coming!
Finn Staber with Chicken Waffle, will join the
Shroud of the Avatar team on Twitch
during their Friday the 28th livestream to showoff this new Early Access game! Also, here is a teaser video on YouTube:
The development team is working hard to create additional environments and new quests!
Shadow of Valhalla
is
available on Steam
as Early Access. Additional features coming to the game:
More Enemies!
More Environments!
More Magic Spells!
RPG Quests!
Weapon Forging and Crafting!
Much, much more!
If you would like to learn more about Shadow of Valhalla, be sure to stop by the
main webpage
for the game as more news becomes available!
Project to Support: Jar Wars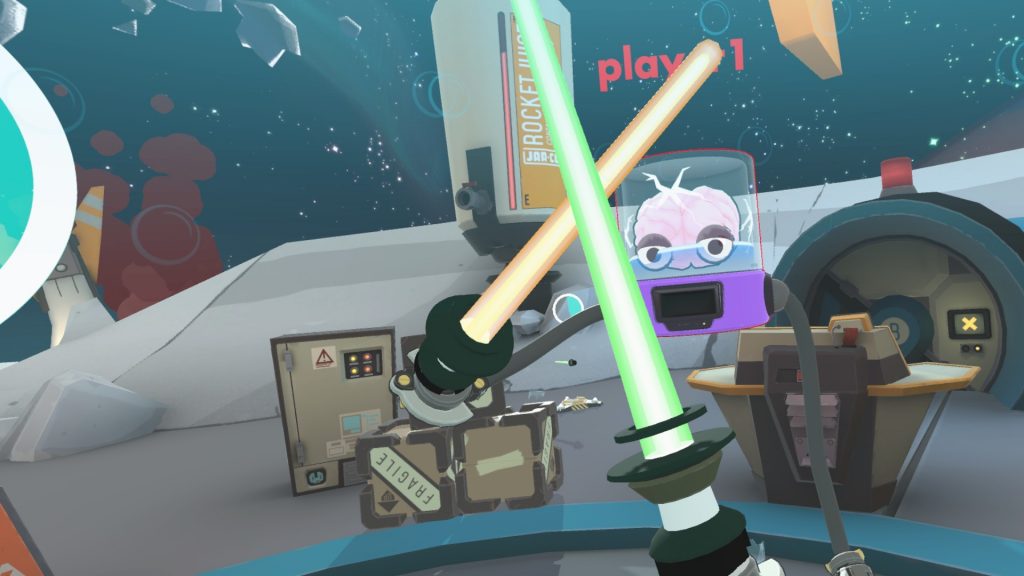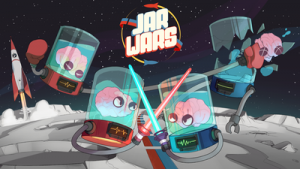 https://d2sx9mrt4zumaq.cloudfront.net/wp-content/uploads/2020/03/JarWars6-600x338.jpg
While you are delving into Virtual Reality (VR), be sure to check out this exciting and hilarious new game,
Jar Wars!
Our very own Darkstarr has been busy on some side projects, one of which is Jar Wars, a slapstick multiplayer game made just for VR enthusiasts. Battle your friends with wacky weapons and intriguing gadgets for total domination of the Moon! Available for free on
Steam!
Project to Support: Dragon Fight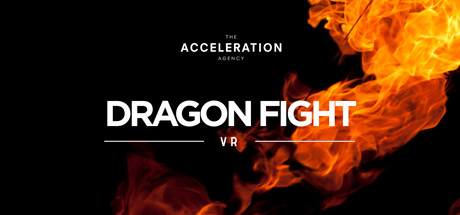 Darkstarr has also been hard at work with the team for Dragon Fight VR which recently went live on Steam! Dragon Fight VR is an internal experiment to capture the "essence" of a dragon fight, the classic penultimate experience of every fantasy story. We wanted to create a short visceral, realistic experience stripped of user interface, lobbies, scores, levels, and other visual intrusions that might distract. There were some key elements of fighting a dragon that we wanted to capture and we felt VR was uniquely qualified to convey:
Face to face with a large scale hostile creature trying to kill you
Using a sword and a shield
Fire!
Nowhere to run!
This started out as an internal experiment to learn some things about VR's capabilities, be reductionist in our designs, etc. We felt that the experiment was successful enough to release as a free experience to share. Enjoy! Available for free on
Steam!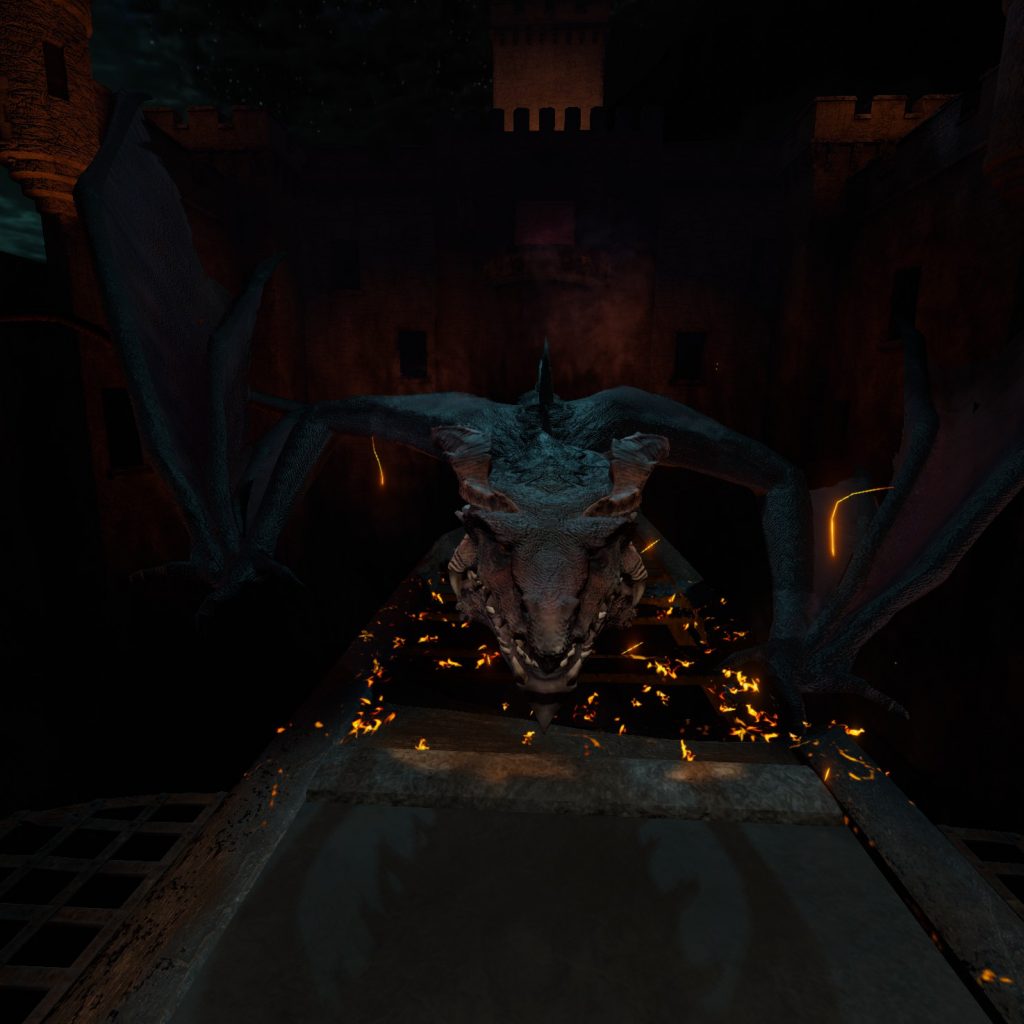 Project to Support: Crowfall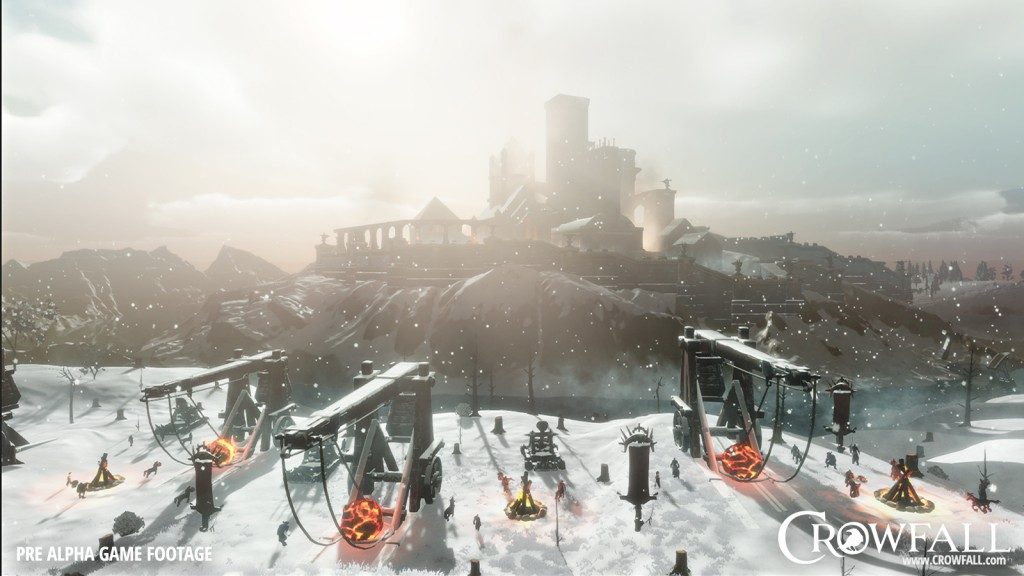 Be part of shaping the next great MMO by becoming a
Crowfall Backer!
Crowfall is the first and only online Throne War game. You can win. Join intense PvP battles

that demand strategy, survival and a fierce competitive spirit. Reap the spoils of war as an Eternal Champion!
Claim virtual territory on behalf of your guild or faction. Capture mines, mills, and quarries to secure resources, build castles, and besiege your neighbors. Scavenge artifacts and relics from the Dying Worlds and install them in your temples to grant blessings to your vassals. Capture lost spirits to do your bidding — or bind them into your weapons to infuse them with sorcerous power!
Project to Support: Avatar Express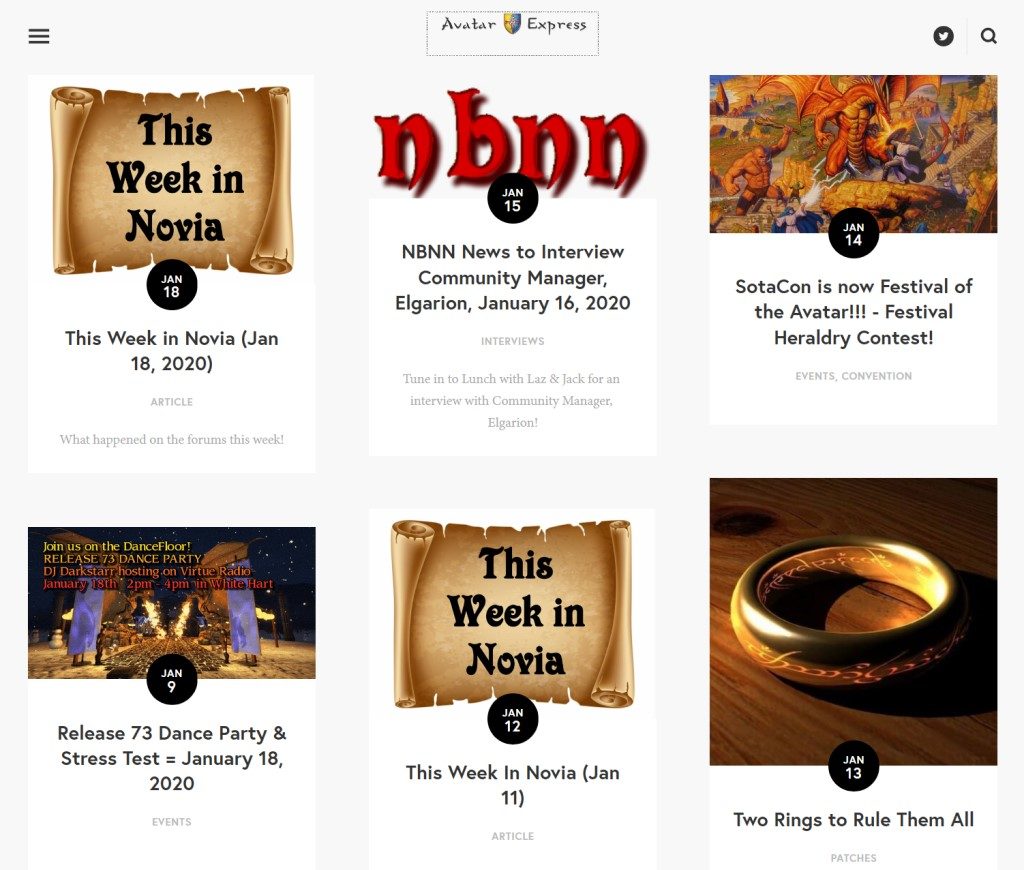 [Forum post by Vladamir Begemot]
I'm pleased to report that
The Avatar Express
is clacking away furiously. News is being delivered and we have established systems to deliver it directly to your brain. You can use one of those systems by following us on
Twitter
at @avatar_express. Even more reliable due to its fully automated nature is joining us on the
Discord
server. News items are posted there via RSS. Or you can subscribe to RSS directly on the site.
If you run an event, quests, etc, please consider helping out by self reporting. The Shroud community is big, and many things are happening that are never seen by others. With 10k monthly users, we would need a full time staff to track down everything that is happening.
You can fill out the
contributor form
, message
@that_shawn_guy
here or post in the Discord server that you would like to help. There is no committment once signed up, you can post as much or little as you like.
Writing up your own events has several benefits beyond the immidiate exposure. It serves as a record for others to see the history of New Britannia as we create it, in an attractive format. Publishing in the Express also has a higher chance than the forums of being seen by search engines and random readers, thus bringing more eyeballs and new players to the game.
It will even make posting in the forums easier! You can upload images to your news item, and then link to those images in your forum post. No more need for 3rd party image hosts!
So if you have something going on in your guild or town, or want to be a Reporter, Cartographer or Historian,
please join us!
Resources: Players Helping Players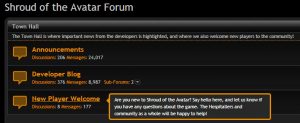 The official SotA
New Player Welcome Forum
and the
Player Created Resources Forum
have the best player created resources for Shroud of the Avatar, whether it's a Player Written Guide, a Video Walk-through, or a Wiki-type Website.
Visit the official
Community Resources page
for a complete listing of all things community.
Continue reading...